When building your dream home, every decision counts, and choosing the right flooring is no exception. Flooring sets the tone for your living spaces' design style, durability, utility, and overall ambiance. With an overwhelming array of options available, selecting the perfect flooring can feel daunting. 
Understanding your lifestyle is the first step towards choosing the right flooring. Consider factors such as foot traffic, children, pets, and your level of maintenance commitment. Different flooring materials will suit different lifestyles, so keep that in mind as you make your choice. This guide will help you through the process of making the best flooring choices for your new home.
Hardwood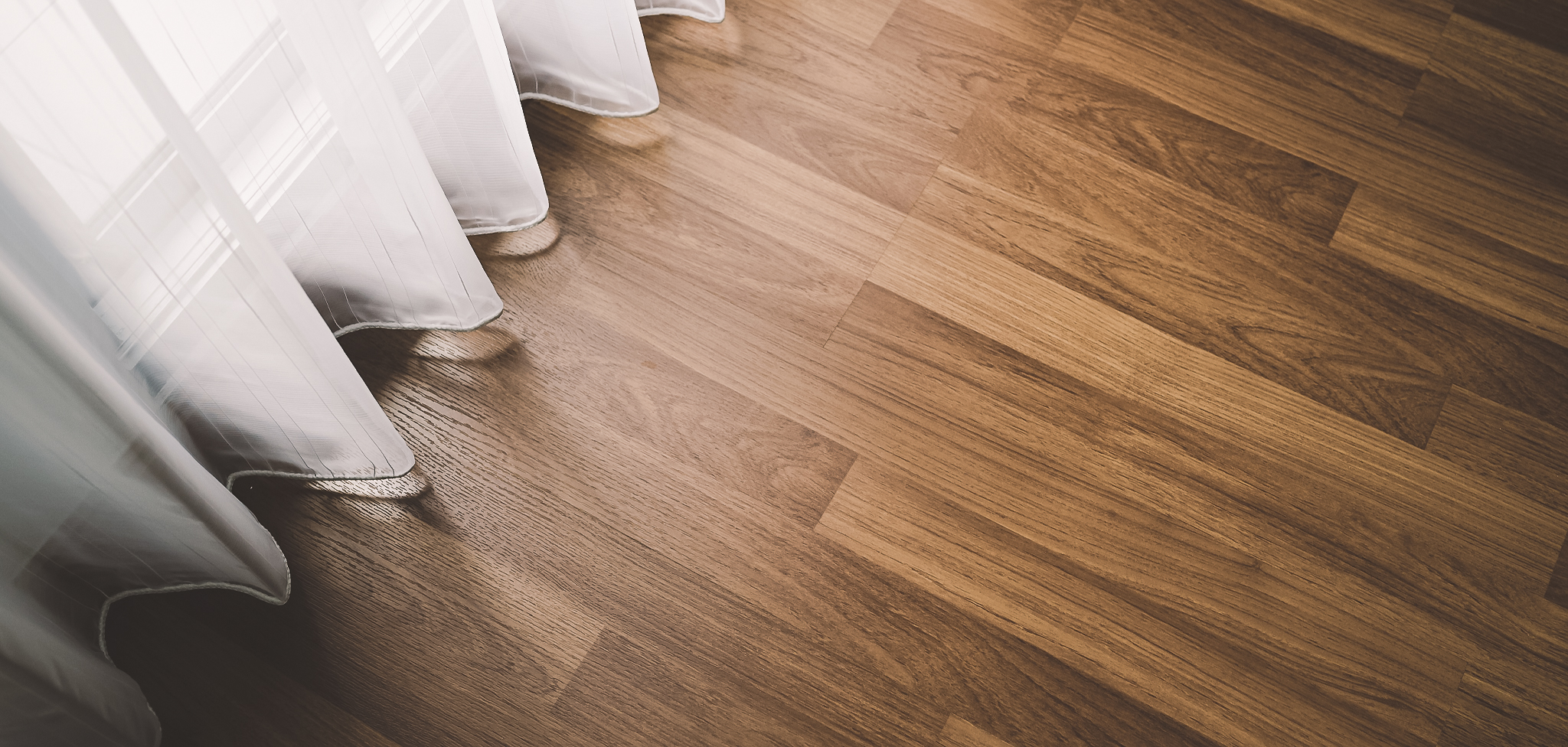 Hardwood flooring remains a favourite for its timeless elegance. With its warmth, natural beauty, and durability, it elevates the overall appeal of any living space. Although it may be susceptible to scratches and water damage, the right finishes can mitigate these concerns. With regular cleaning and the occasional refinishing, you can keep them looking pristine.
Tile and Stone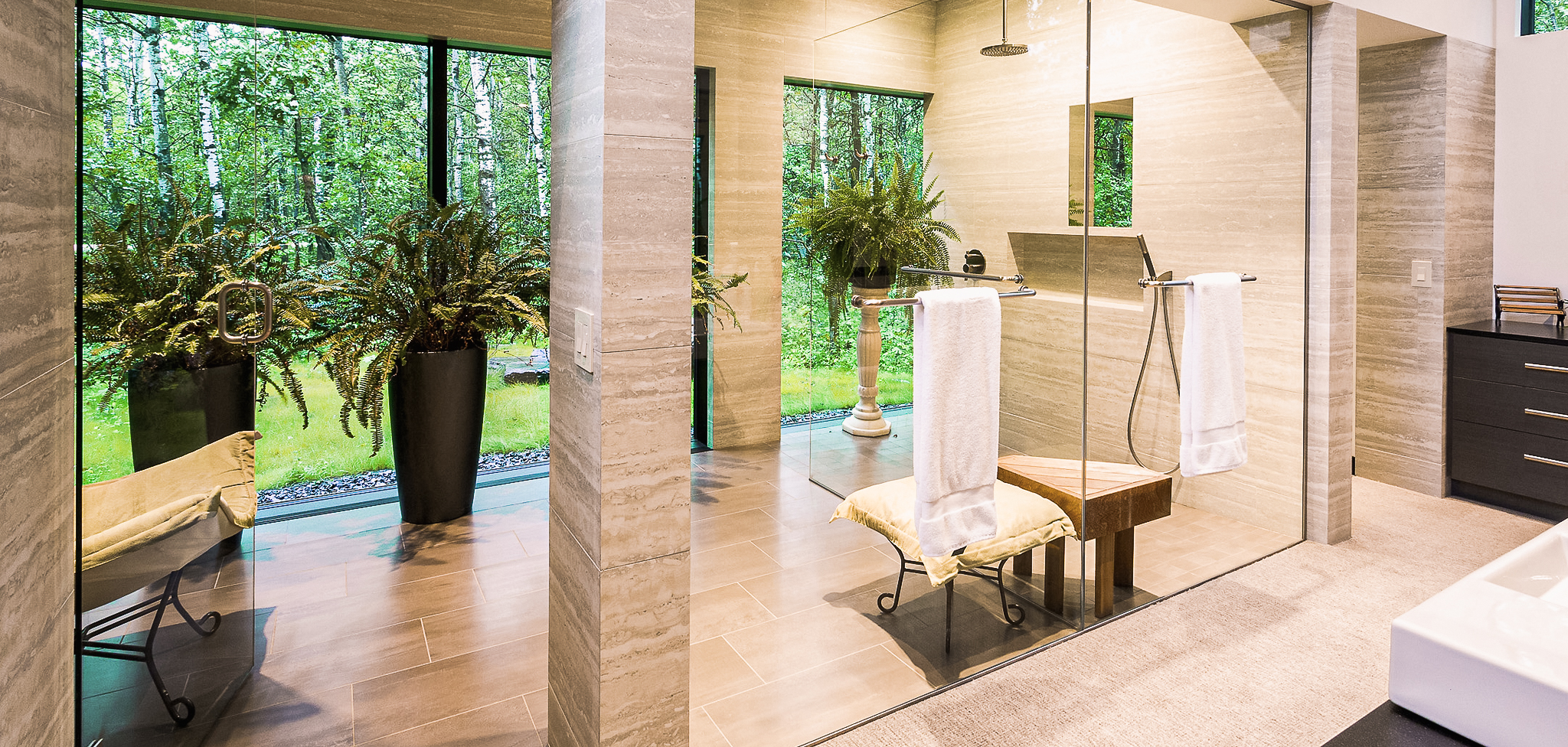 Tile and stone flooring presents a versatile array of options in colours, textures, and patterns. From ceramic and porcelain to granite, marble, or travertine, these materials offer unmatched durability, making them ideal for high-traffic areas like kitchens, bathrooms and mudrooms. Best of all, they are resistant to stains, water damage, and scratches. However, they can be a cold and hard surface to stand on, so consider adding area rugs or underfloor heating for added comfort.
Laminate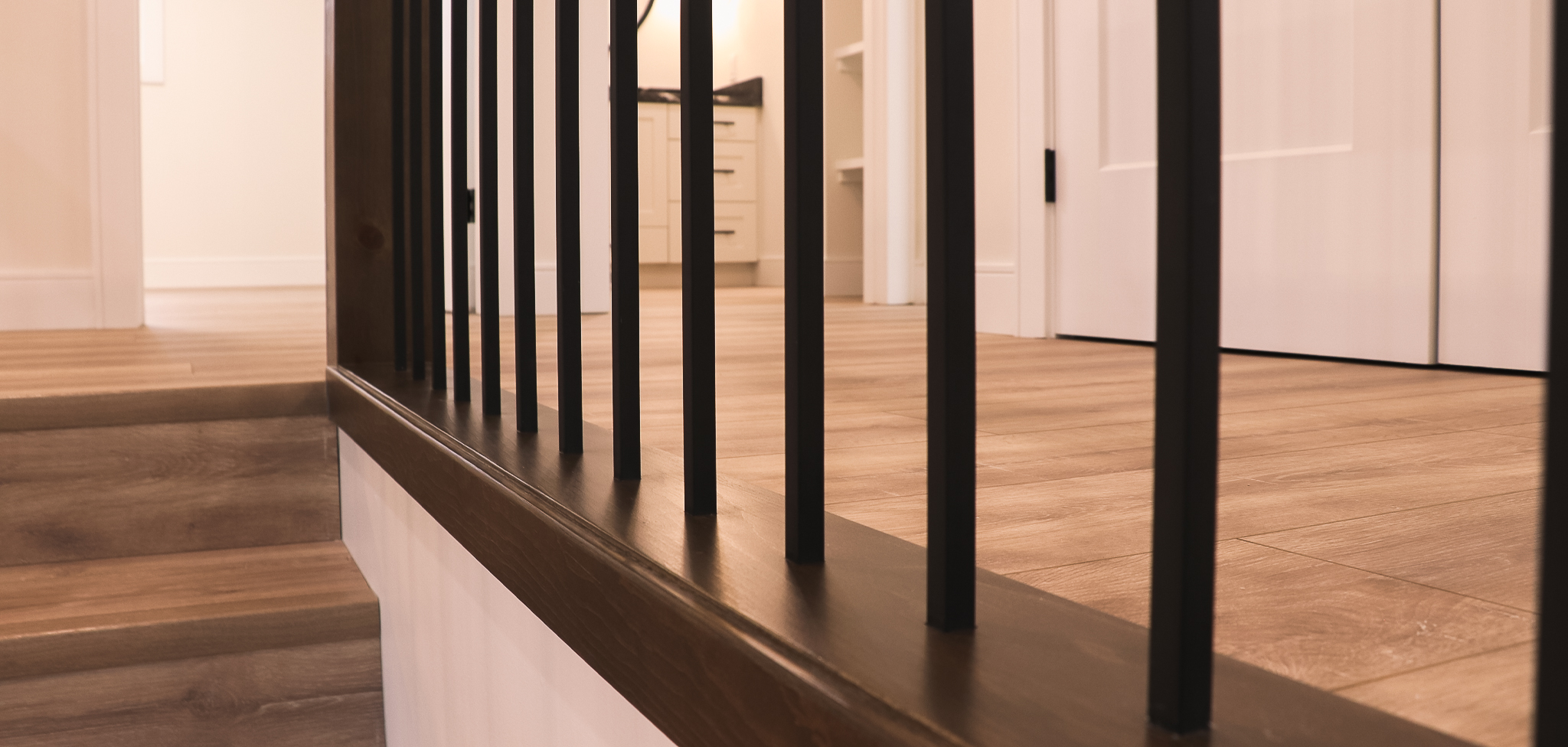 Laminate flooring has gained popularity due to its affordability, ease of installation, and versatility in replicating the look of hardwood, stone, or tile. Though not as durable as hardwood or tile, advancements in manufacturing techniques have resulted in higher quality options. Laminate floors are relatively low maintenance and resistant to stains, fading, and scratches, making them an excellent choice for busy households.
Engineered Hardwood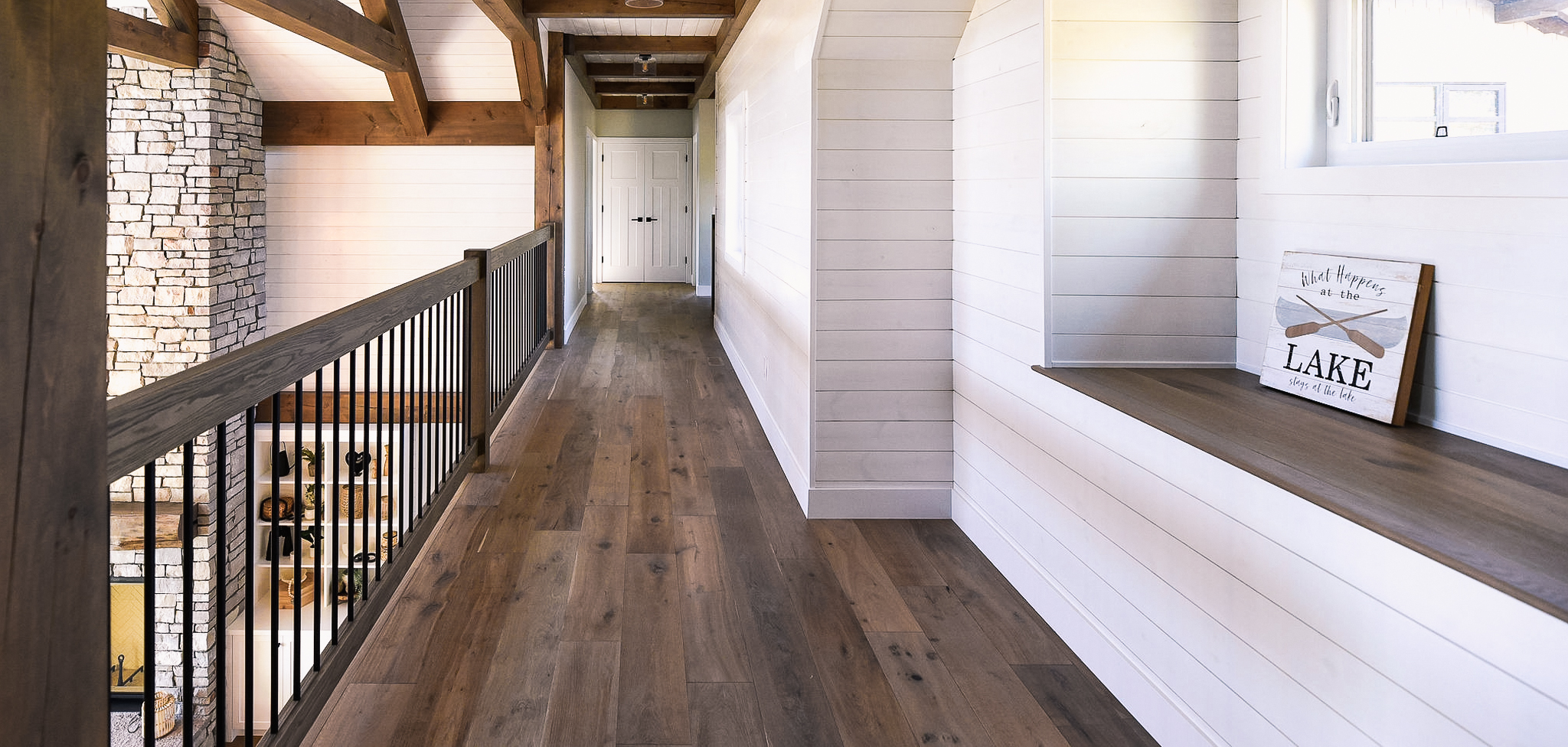 Engineered hardwood floors combine the look of wood with enhanced stability. Composed of multiple layers of plywood with a real wood veneer wear layer, they are more resistant to moisture and temperature fluctuations than traditional hardwood. Engineered wood flooring offers the classic appeal of hardwood while providing greater flexibility for installation in areas prone to humidity like basements. They also come in a variety of plank widths giving you more options when it comes to achieving a specific design style or feel.
Carpeting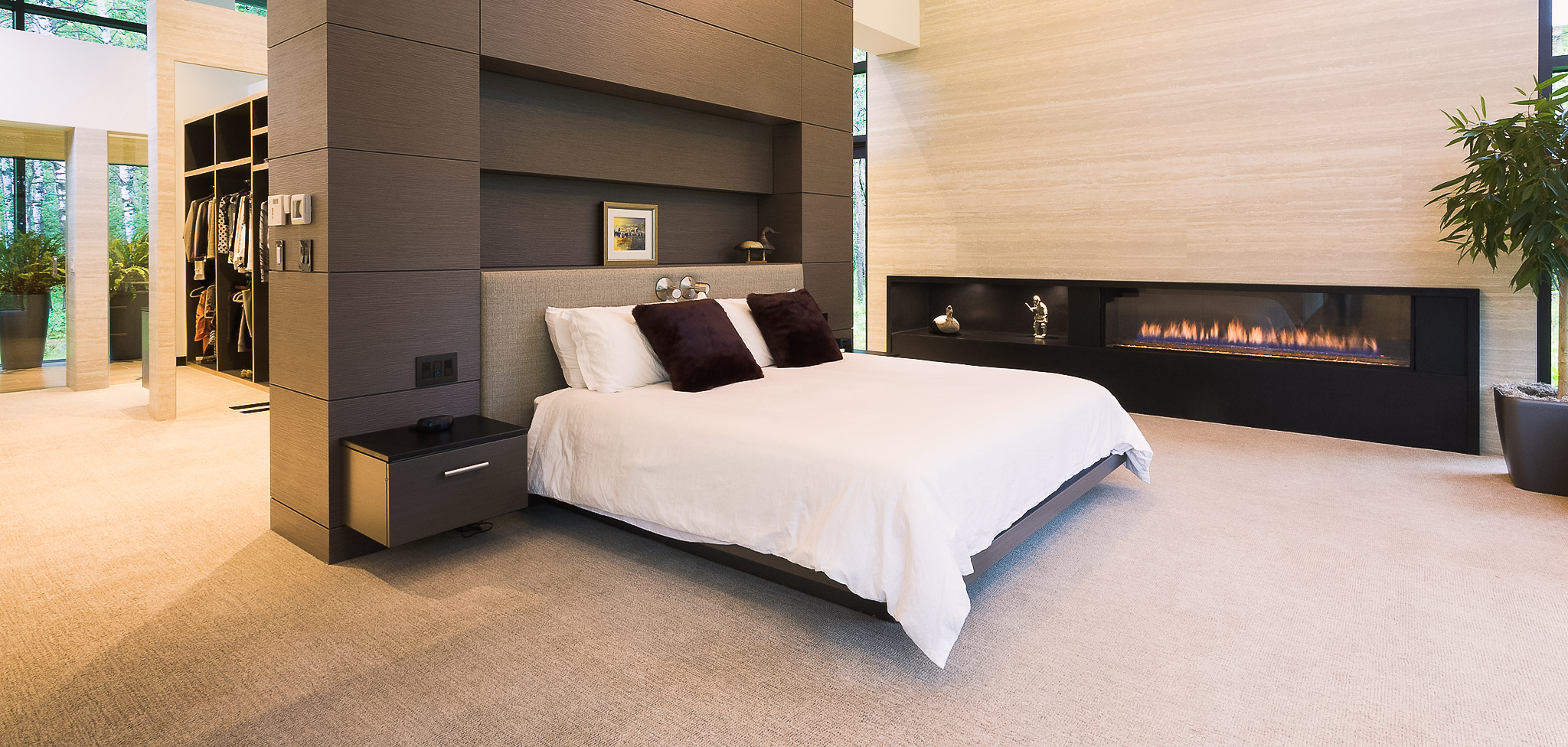 Carpeting adds comfort, warmth, and a cozy feel to any room, making it a popular choice for bedrooms and living areas. With extensive color, texture, and pile options, carpets can complement any design style. Installing an underpad can also add comfort underfoot in higher traffic areas. To ensure durability, opt for stain-resistant and high-quality materials as carpeting does require regular cleaning. 
Luxury Vinyl Tile and Plank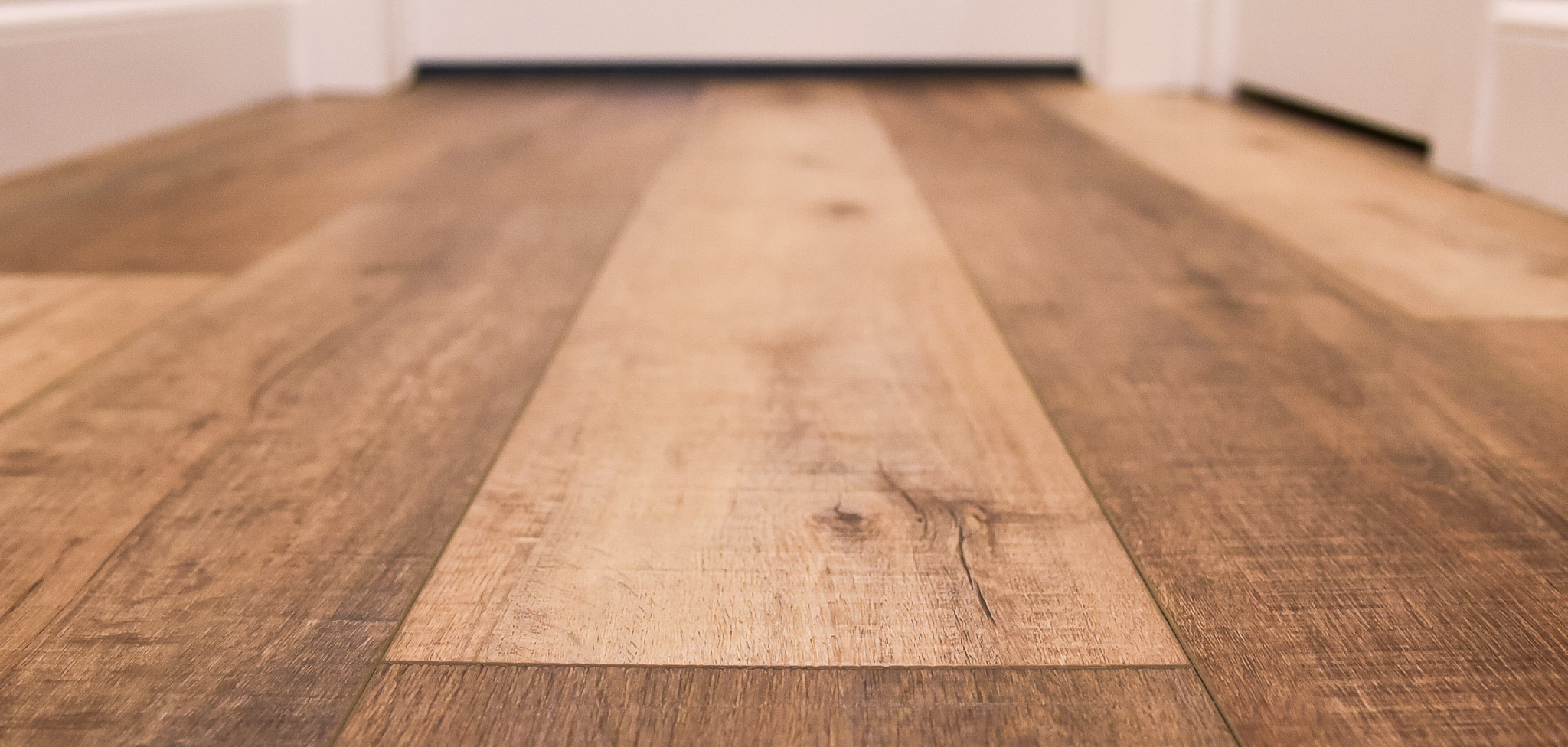 Luxury vinyl flooring offers the charm of natural wood or stone, with the added benefit of easy maintenance and durability. There are a wide range of patterns and colours that will seamlessly blend with any design style. Luxury vinyl floorings often feature realistic textures that emulate the feel of hardwood making them a great low-maintenance replacement.
Selecting the right flooring for your custom build involves careful consideration of your lifestyle, preferences, and budget. Choose materials that blend your design style with functionality while considering the demands of each living space. Remember, the perfect flooring will set the stage for a home that reflects your unique style and enhances your everyday living experiences.