Can you start a build in the middle of winter in Manitoba? Yes! Of Course! I can't even count how many times that exact conversation has happened with our clients. Somehow we seem to have this notion in our minds that construction is a summertime thing. Likely because that's when we're waiting in traffic on all the road construction.
The fact is, most custom home or cottage builds take between 8-12 months with some larger projects taking even longer. So, at some point there's a high probability of working through at least one winter, or part of it. 
I know what you're thinking: "ideally the basement, framing and outside work would be done while it's nice out and then spend the winter finishing the inside." You're right. In a perfect world that would be great. But, we live in Manitoba. We got our first snowfall this year in October, and the snow sometimes stays until the end of April. 
We get six months of winter here. That's a long time to halt all project starts. Doing that wouldn't just affect the trades working outside either—If all the projects start within six months, that means they all end within six months. There would be a whole industry of people with nothing to do at various times of the year. 
Now you're thinking: "Ok, I get WHY homes need to be started in the winter, but do I really want MY home started in the winter? Can I be confident enough in a winter start to stake my dream home on it? Aren't there enough things that can go wrong already? My neighbour down the street said…"
Having concerns about anything you think will affect the outcome of your dream home or cottage, no matter how big or small, are valid. You should always ask the questions needed to make sure you're comfortable with what's happening and to make sure you understand the process. I'll spend the rest of this post answering some of the most common questions and concerns with winter builds.
Is it safe to build in the winter?
Yes. We dig basements and start builds in every month of the year. The only major difference is that when we pour concrete in the winter, it must be heated while it cures. This can take 2-5 days depending on temperature and size. Once the concrete is done, nothing else changes.
Does quality suffer in the winter?
Not for our builds. I can't speak for everyone, but this comes down to having good sub trades and good project managers. To be completely honest, companies that let quality suffer in the winter, probably let it suffer in the summer too. Quality and attention to detail are part of the culture of a company, and that doesn't change seasonally.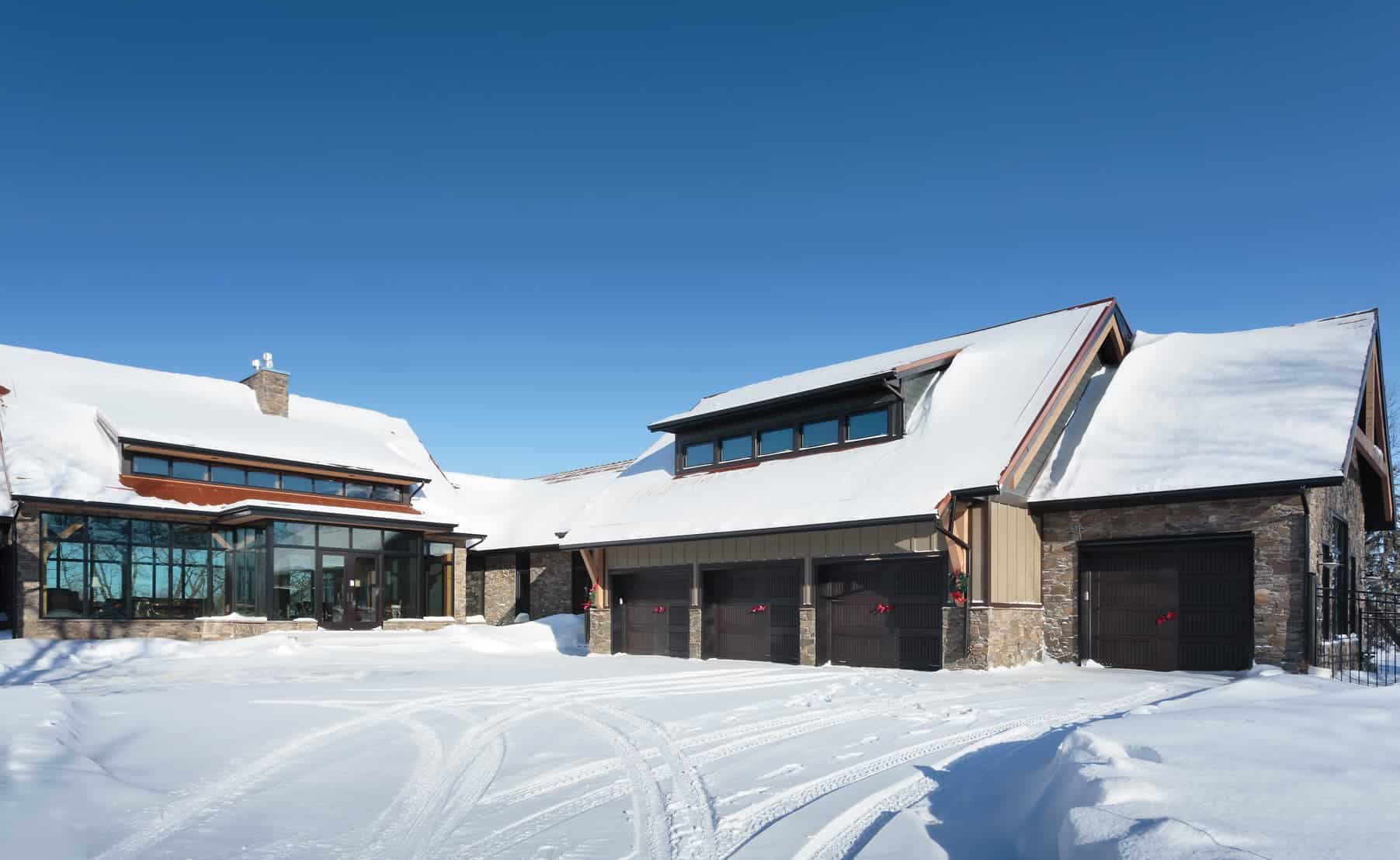 But aren't there things that can go wrong when building in the winter?
Yes. And, there are also things that can go wrong in the summer. There are certain precautions to take in the winter, such as the basement heat mentioned earlier. However, even when we build in the summer, precautions and building techniques are used in preparation for the effects of our Manitoba winters. We need to protect against things like frost, and how it will affect the foundation and structure of the building. Regardless of when a home or cottage starts construction, it still needs to last and perform in our climate.
Can there be any moisture or mold issues from having a structure open during all of the snow storms?
Believe it or not, winter is actually better for that. We're lucky in Manitoba that our winters are very dry. It's easier to keep a structure dry in the winter because you can just shovel off the snow. In the summer when it rains, there's really nothing you can do about it. Either way, we try to get projects closed up as quick as possible to prevent prolonged exposure to the weather. 
Do people actually work when it's minus 30?
Yes. We're Canadians! It's in our blood (if it's not in your blood, that's ok. I won't make you work outside in the cold). -30 is about the cut off though. When it gets colder than that, or the wind chill is really strong, the tools often start to have issues, making it counterproductive and we want to ensure we're protecting our crews and ensuring their working conditions are safe. So, there are usually a small handful of days spread out through the winter where trades can't work. However, in my experience that number of days isn't any higher than the amount of holiday time that ends up happening in the summer. 
Does it cost more to build in the winter?
No. The added cost of a winter build is the cost of heating the concrete while it cures. The offset to this is that by starting in the winter, we actually end up saving on heating costs later in the project. When a project starts in the summer, it needs to be heated all winter for the sub trades to work. Drywall, taping, and interior finishing requires a consistent warm temperature to maintain quality. We're comparing a few days of heating concrete to an entire winter of heating a whole house. So, in the end, it's generally cheaper. 
In addition to this, building material price increases often happen in the spring. By starting in the winter you end up beating some of these increases because you're getting last years pricing.
Ok. All this makes sense, but would you build your own house in the winter?
I actually did. I dug my own basement on December 23rd, and finished pouring it between Christmas and New Years. We framed it in January, and everything turned out great. I wouldn't recommend anything to you, that I wasn't willing to do myself.
One question you should be asking yourself is: When do I want to move in? This is often a far more productive question than "when should we start?" It will give you more insight into when would be a good time to start. To answer this question check out my blog post: Starting Your Build With The Possesion Date In Mind
As you can probably tell, I don't think there's ever a bad time to start a build. Start when it works best for you. You have your own schedule, life commitments and circumstances that dictate your time. What's a perfect time to start for someone else, might be the busiest time of the year for you. 
The beginning of the building process(the three months leading up to the start of construction, and the 3 months after construction starts), are actually the busiest months for the homeowner. That's when most of the design choices and decisions are made. For this six month block, you'll find it easier to focus and make decisions if it doesn't land on your busiest time of year. You tell us what's best for you, and we'll deal with the weather!
If you're ready to take the next step toward building your dream home or cottage, click the link below to set up a time to speak with us.
And, if you haven't yet signed up for our email series, make sure to do so below. These emails will take you through a step-by-step guide of the building process, so you can be fully informed and prepared for your upcoming build.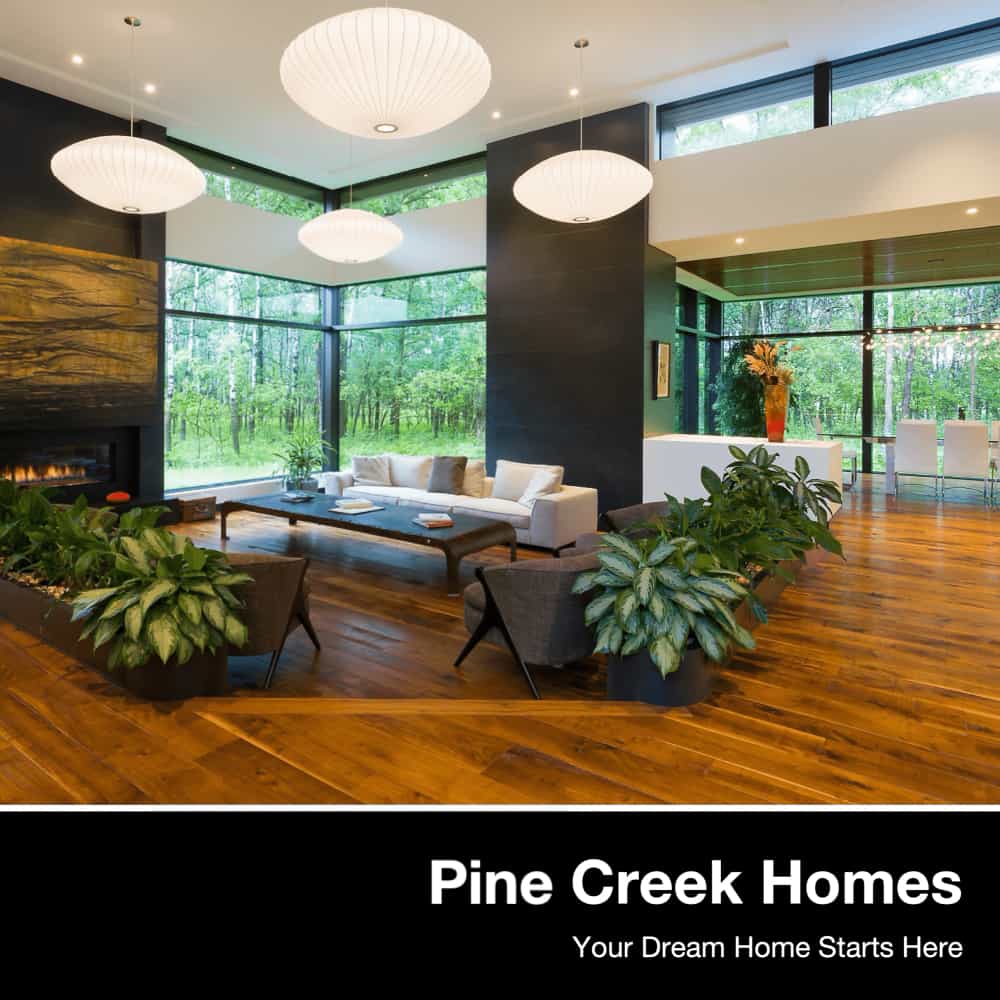 Get Started On Your Dream Home With Some Inspiration
Download a free copy of our ideas book. It's full of pictures and designs to inspire your dream home!
Message Us
Get In Touch Below. Ask Any Question or Set Up a Free Consultation
Office Location
904 Redonda Street,  Winnipeg, MB 
Walk through the home building process before you start building your new home.
Get our weekly email that shows you what you will need to do when you decide to build your new dream home, one step at a time.