Many people struggle with the idea of hiring an interior designer. Most design-build firms (a.k.a. home builder) will have someone on staff. This person can help walk you through all of the decisions that need to be made in the course of building your dream home or cottage.
In addition to a designer, builders will generally have specific people they work with at different companies so that you can meet with them to make decisions on each aspect of your home (e.g. flooring, lighting, cabinetry, plumbing fixtures,  etc… ).
Advantages of Using a Designer
The process of making all of the choices for a custom-built home can be more time-consuming than most people think.
For each category that requires a decision, there can be the need for meetings and shopping trips for you to see, and decide, on the options. On a true custom-built home, the options are endless, and the choices can be overwhelming.
This is where an interior designer can really help. We've worked with designers for many years and their contribution to the process is priceless.
Some people are very creative and are able to envision the end product very well before the building process has started.
However, most people don't fall into that category.
Getting some extra input from a professional can give you confidence in the decisions you are making.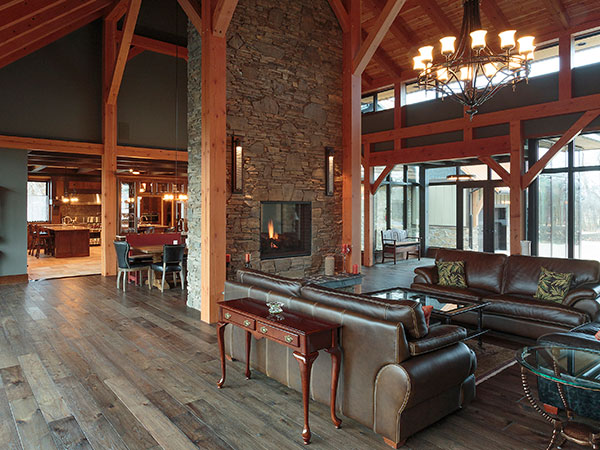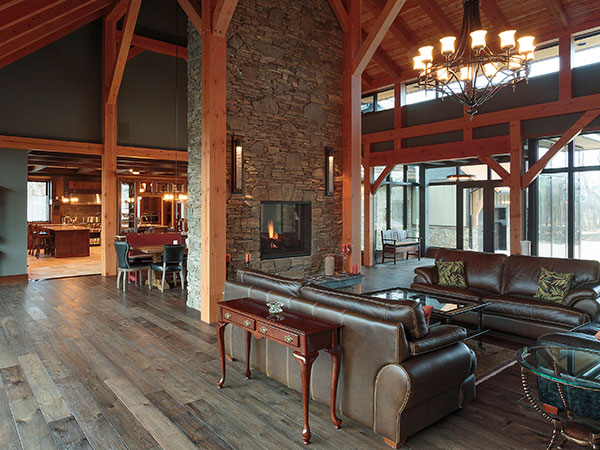 The Huge Advantage of Using a Designer
Another big advantage of hiring a designer is the time-saving aspect. A good designer will narrow down the choices and streamline your decision-making process. When a home, or cottage, has had a good designer's input, it shows up in every detail. Most of our homes that have ended up on magazine covers have had a designer's touch.
Even if you have a good idea of what you want, a couple of meetings with a designer can help put the finishing touches on a successful project.
Consider This Story from a Happy Past Customer:
When my wife and I were in the design process of our home we had 3, 2-hour meetings with a designer. My wife is very creative and had a really good vision of what she wanted. By adding just a few short meetings to help confirm some colour choices for flooring, interior finishes, and exterior finishes,  it turned our home from a beautiful home into our dream home. It also really added to my wife's confidence and put her mind at ease going into the build knowing she had made the right decisions.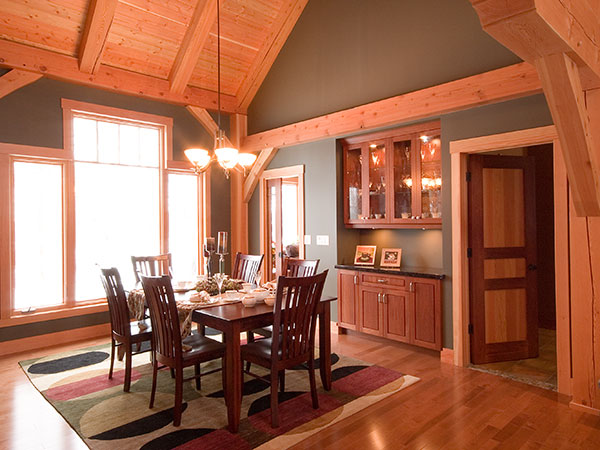 Another Method of Using a Designer
On the other end of the spectrum, we've had customers who see incredible value in people doing what they are good at and essentially hand the project over to the designer and say: "Make my dream home a reality. I trust your decisions."
Regardless of which end of the scale you are at, and although it is not a necessity, you should consider bringing a designer into your building process.
About the Pine Creek Team
At Pine Creek, our team of professionals has worked together for decades.  They communicate with each other and obsess about making your dream home the perfect vision. It's not uncommon to meet with the designer and find that they have been speaking about ideas with the lighting specialist and the flooring specialist about your home. They all want to make sure your home is a dream come true.
If you are looking for a designer, email me and I will send you my recommendations.
If you want to learn more about what's involved in building your dream home I suggest that you sign up for our Home Builder Walkthrough, it's a once a week email series that walk you through all the stages of building a house ,and will answer a lot of questions you may not have thought of yet.
Looking for more about building your own dream home? Check out these articles:
If you're ready to take the next step toward building your dream home or cottage, click the link below to set up a time to speak with us.
And, if you haven't yet signed up for our email series, make sure to do so below. These emails will take you through a step-by-step guide of the building process, so you can be fully informed and prepared for your upcoming build.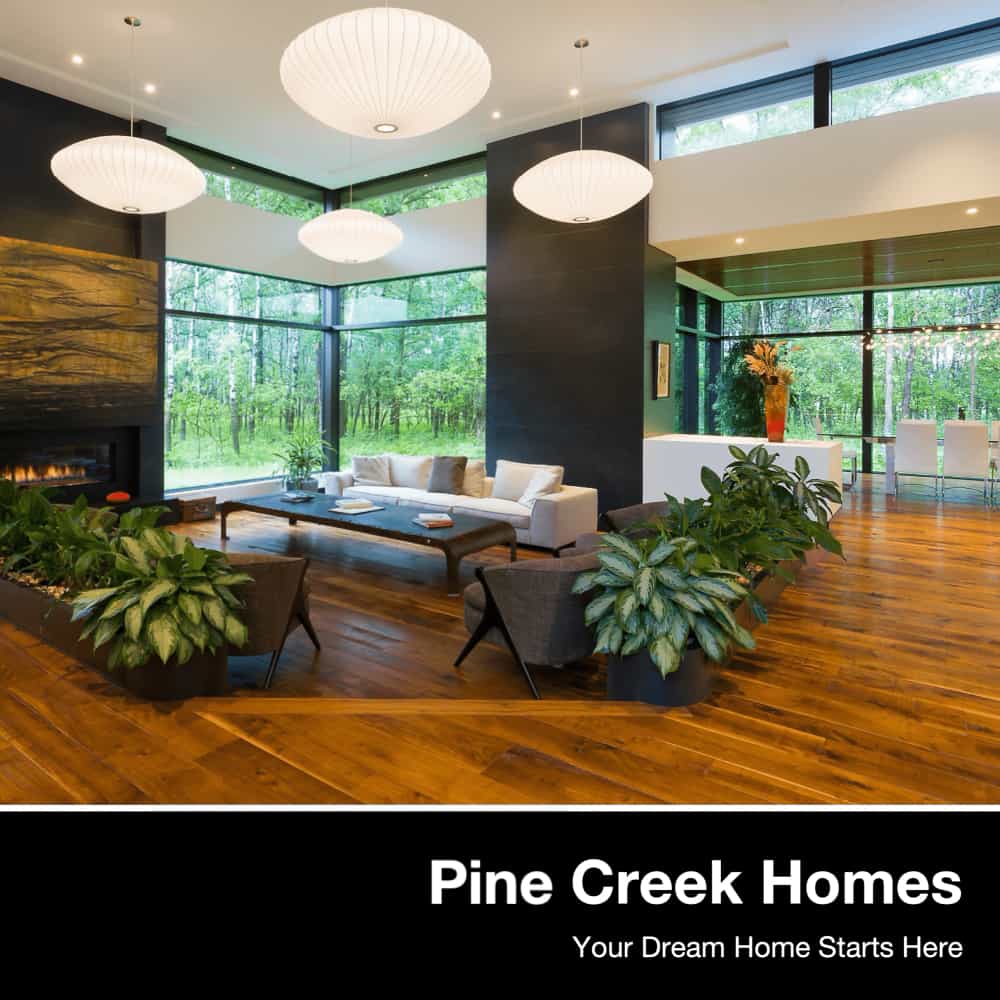 Get Started On Your Dream Home With Some Inspiration
Download a free copy of our ideas book. It's full of pictures and designs to inspire your dream home!
Message Us
Get In Touch Below. Ask Any Question or Set Up a Free Consultation
Office Location
904 Redonda Street,  Winnipeg, MB 
Walk through the home building process before you start building your new home.
Get our weekly email that shows you what you will need to do when you decide to build your new dream home, one step at a time.