One of the most difficult parts of building a new home or cottage is finding your perfect lot. A lot that has everything you want, in the location you want, in a price range that's feasible for you, can sometimes feel like finding a needle in a haystack.
As a result, this stage can sometimes be the most time consuming part of the whole building process. While I don't have a magic solution for this, I do have a few recommendations if you're struggling.
When it comes to picking the right lot in Manitoba, there are many variables to consider. Some may be obvious, while others we just don't see. Here are some issues to consider when you're looking at purchasing a lot for building your dream home or cottage in Manitoba.
Grade and Elevation
Depending on your lot and municipal codes, you may need to bring in fill to bring your lot up to grade. The cost of bringing in extra fill can raise the cost of building, so it's good to know from the beginning what requirements the municipality may have.
Utilities
What utilities are available to the lot. Is the lot already serviced? Or will there be a need to bring in services to the lot?
The difference in this cost can be substantial. Connecting a home to Manitoba Hydro, for example, can vary greatly depending on how far your home or cottage is from the nearest hydro pole. Anything within 100 feet won't fluctuate much in price, but after that costs will start to climb.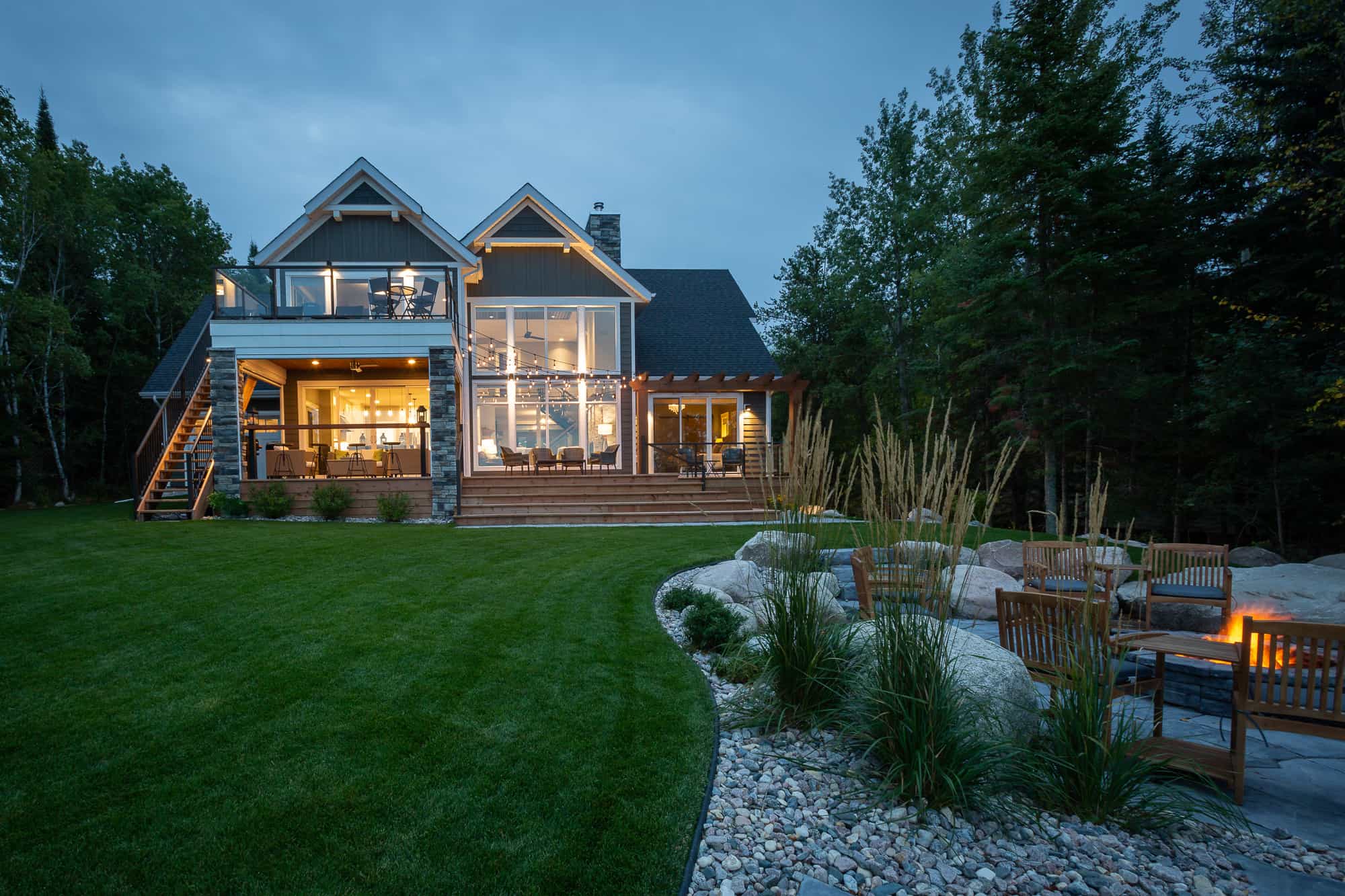 Soil Conditions
The soil conditions of a lot can determine what type of foundation is used. For more on foundations, check out my article Choosing the Right Foundation in Manitoba.
For example, on a riverfront property, there are often layers of silt, water, and unstable soil beneath the surface. This can result in needing different types of foundations that can add cost to the build.
Where ground conditions are questionable we always drill a test hole, and depending on what that test hole looks like, a geotechnical survey may be necessary. That survey then tells us exactly what types of foundations would be suitable for that particular property.
Taking these steps before a build starts is critical if there's any uncertainty about ground conditions. After all, the most important thing is to have a strong foundation for your home.
Sewer and Water
This is something that always gets skipped on initial checklists when considering a new lot. If there is no sewer or water hook-up available, then we need to factor in the appropriate costs to accommodate this.
For most country lots, this will mean a well and septic field. As a ballpark figure, we usually tell clients to budget $25,000 for this.
Quick Tip: double-check that the specific country lot actually allows septic fields. Some don't, and while this does save the cost of having to install one, there will be an ongoing cost with a holding tank that needs to be emptied regularly.
In certain areas, drilling a well is not always feasible or cost-effective. Some areas simply don't have good aquifers, while others may be very risky to drill. In the Whiteshell or Lake of the Woods, much of the land is pure granite. While we have drilled successful wells in those areas, we've also had 400-foot dry holes.
When you're on lakefront property, using a filtration system with lakewater can be a great option. Alternatively, you could use a cistern and have fresh water delivered.
Taxes
The taxes on your empty lot will be quite different once you build your dream home. It's a good idea to know what the taxes can be on the size of home you're looking to build.
If you have any questions while you're on the hunt for that perfect property, please feel free to contact us anytime and we'd be happy to help.
Once You Have Your Lot
If you're ready to take the next step toward building your dream home or cottage, click the link below to set up a time to speak with us.
And, if you haven't yet signed up for our email series, make sure to do so below. These emails will take you through a step-by-step guide of the building process, so you can be fully informed and prepared for your upcoming build.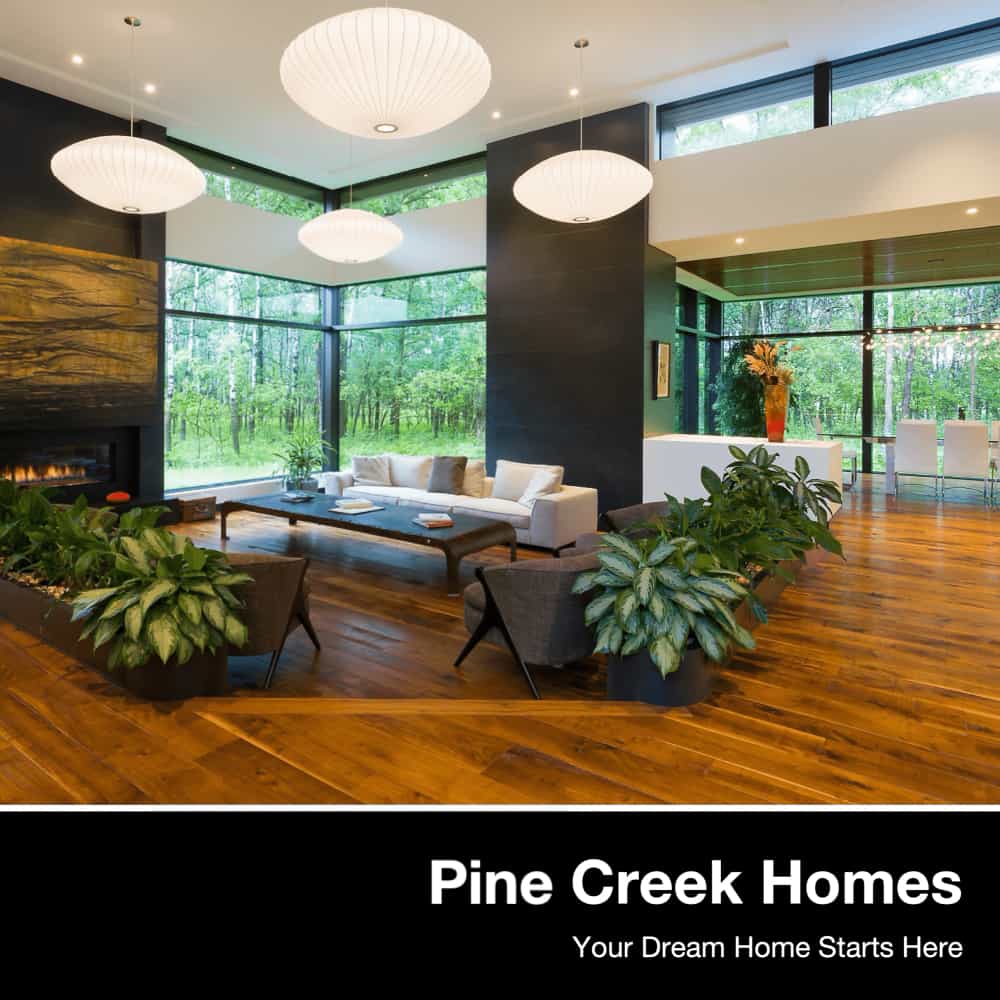 Get Started On Your Dream Home With Some Inspiration
Download a free copy of our ideas book. It's full of pictures and designs to inspire your dream home!
Message Us
Get In Touch Below. Ask Any Question or Set Up a Free Consultation