Over time, we as humans have distanced ourselves more and more from nature. As a result, we find ourselves living in an era of urbanization where our natural surroundings are no longer that of water, plants, and fresh air, but rather a metal metropolis. A lack of connection to nature plays a huge role in our physical and mental well-being, increasing our stress and anxiety levels which ultimately affects our daily lives.
There is, however, a way in which design can play a role in remedying the disconnect from nature. Whether you're considering building a home in the city or a cottage in the woods, there are many ways to incorporate nature or natural elements into your design and improve your overall well-being. We are most at home when we are in nature; therefore, it is only fitting that our homes, where we arguably spend most of our time, serve our needs and provide a sanctuary of reprieve from daily life.
Here are 7 design tips to help get you thinking about how you can return to nature in your new build.
Incorporate Natural Materials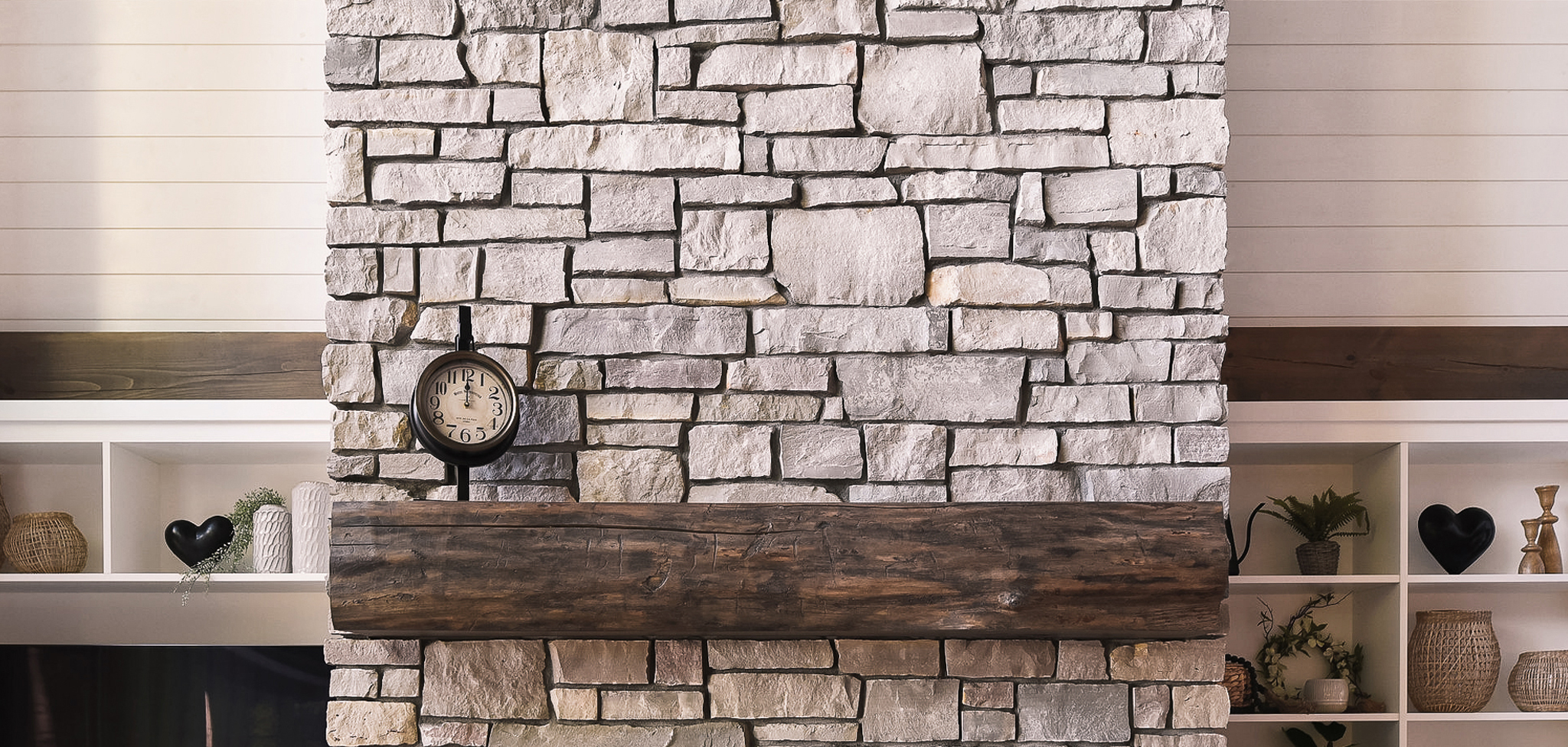 One of the easiest ways to bring nature into your build is to use natural materials where you can. A stone fireplace, natural wood floors, a timber frame structure, or accents are all perfect examples of using natural materials. Other smaller examples could be as simple as linen curtains, a wool rug, or a cotton throw blanket. When we touch these natural elements, it ignites our senses and makes us feel part of nature. 
Earth Toned Palette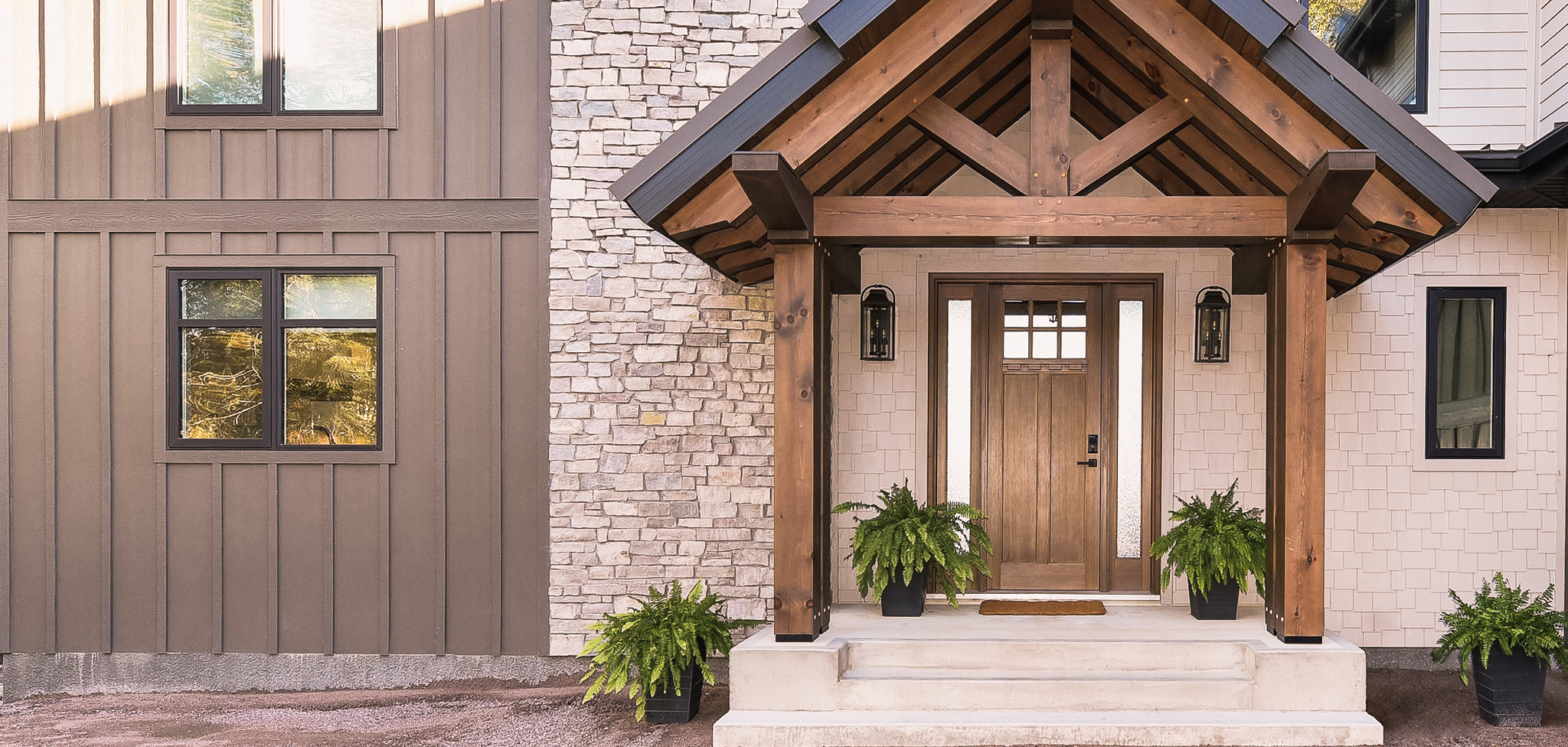 Colour affects our mood, which in turn affects our quality of life. While colour preferences are very subjective, another idea to consider would be to use an earth-toned colour palette. Think about using greens, browns, greys, and beiges. They could apply these to both the interior and exterior finishes.
Organic Forms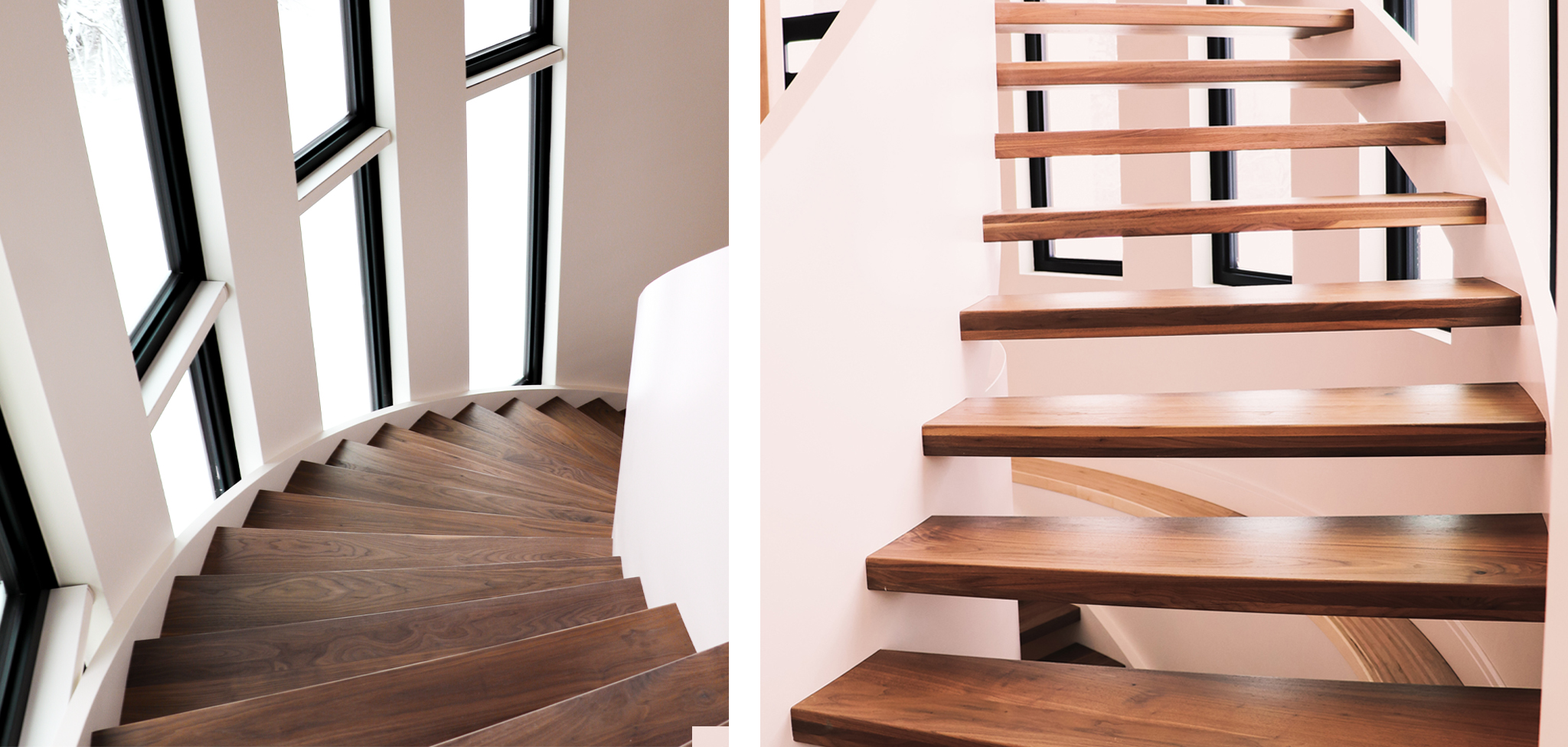 One of the main principles of Modern architecture is the use of clean rectilinear lines. In reality, nature resembles nothing close to a perfect line; it ebbs and flows and creates beautiful forms in the most unique shapes. Incorporating elements such as an arched doorway, a curved staircase, a round window, or even something simpler, like utilizing curved furniture or incorporating curved-wall moulding details can make a difference.
Transitions Between Interior and Exterior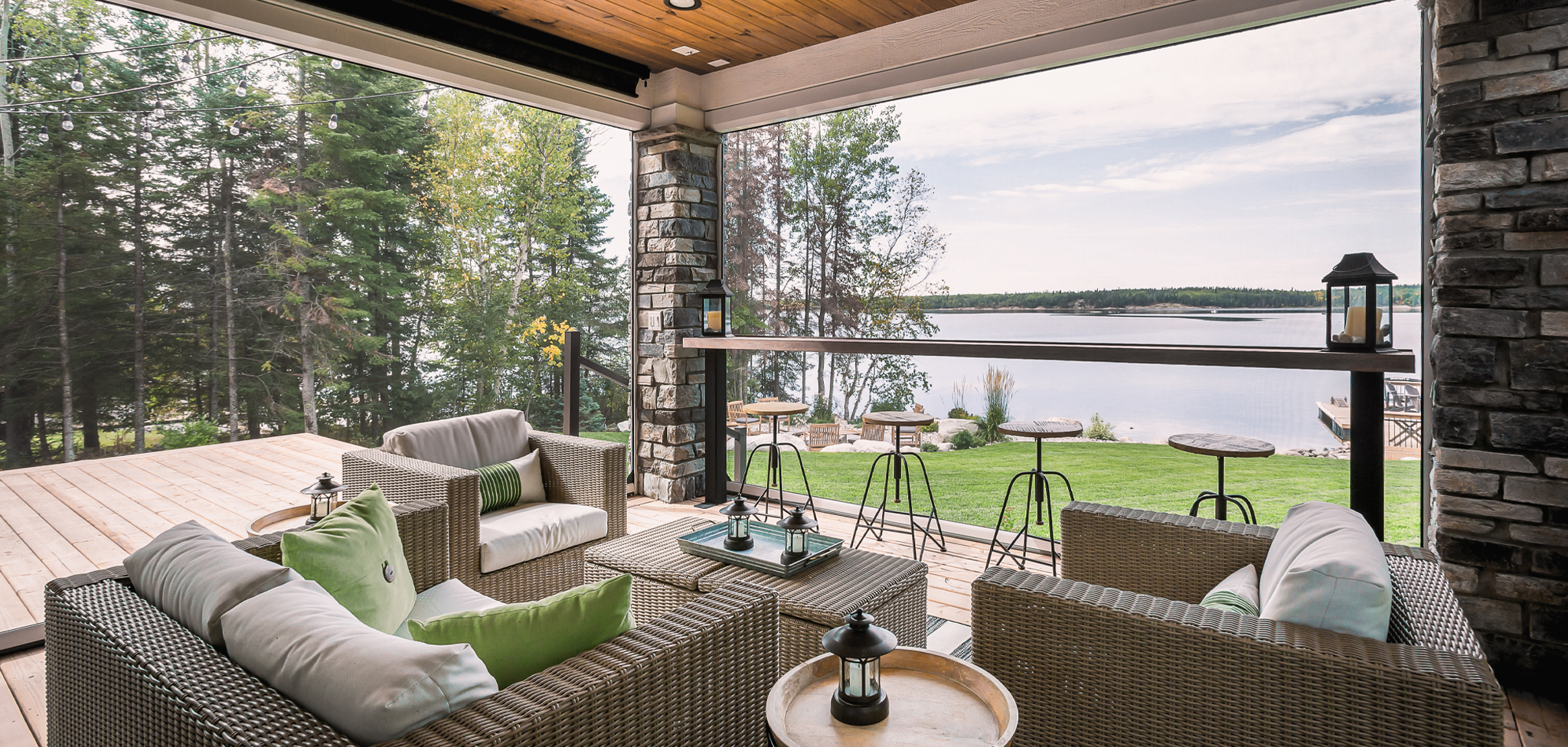 When designing your new build, consider your lifestyle and the potential for seamless transitions between interior and exterior spaces. For example, a screen room or a back deck/patio is a simple way to create a functional space where nature can be enjoyed. It can also be a great area for entertaining.   
Views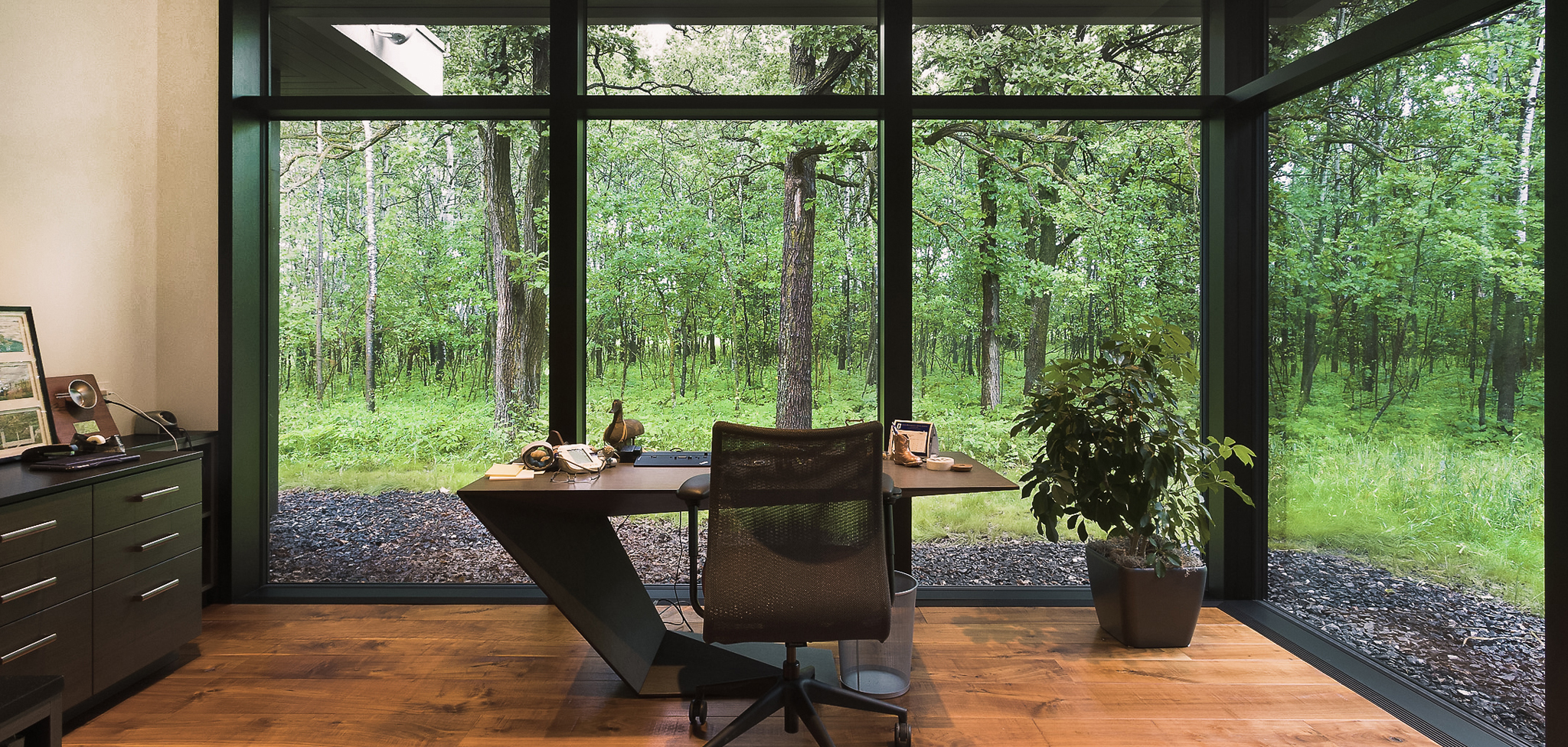 The views are another significant factor when designing your home or cottage. Depending on your property, you may be limited to certain sightlines, but you definitely want to capture the best ones. Windows are a seamless way to feel as though the surrounding nature is a part of your built environment. In some sense, you can be in nature just by looking past the glass.
Natural Light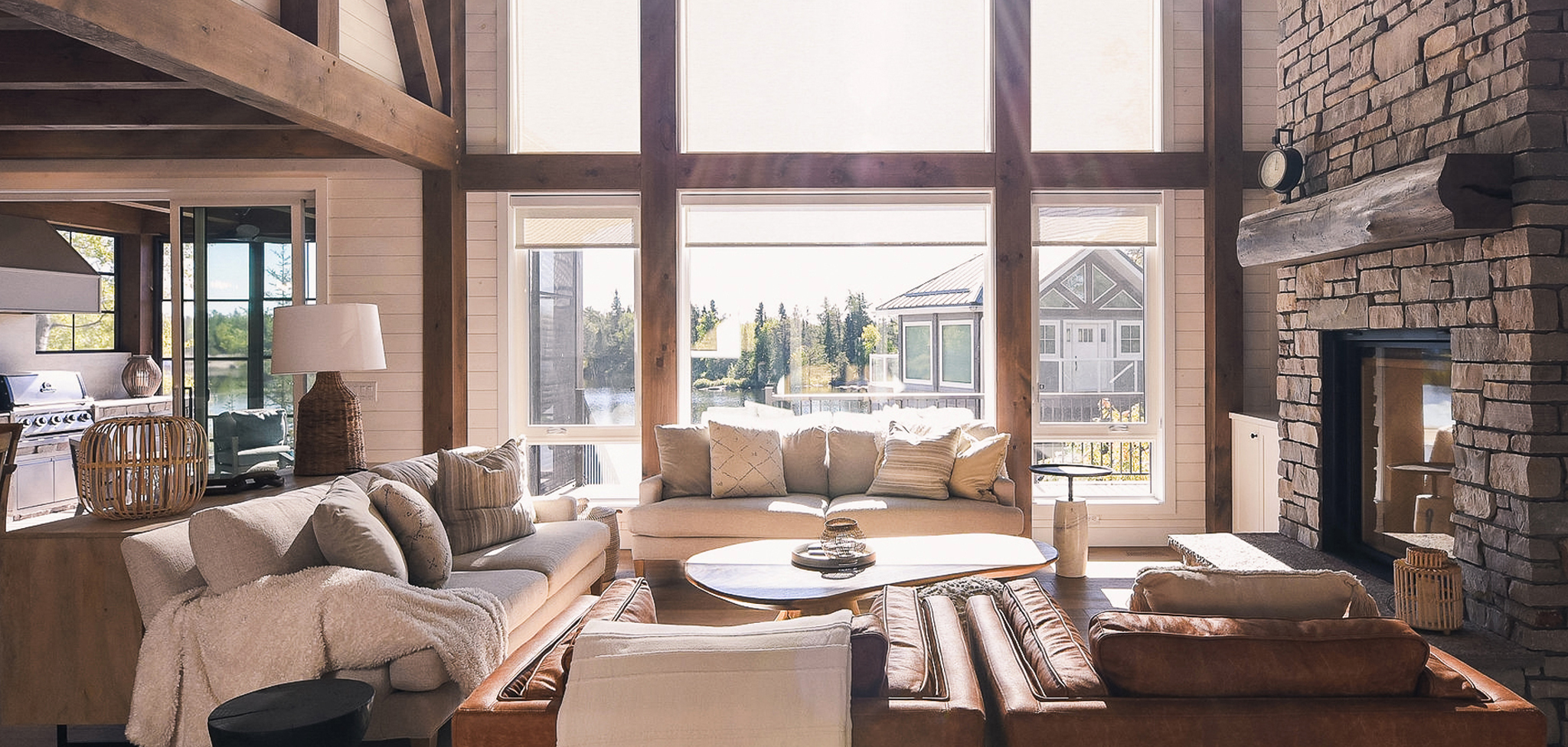 With many windows for views comes lots of natural light! Natural light can transform a space from dark and dreary to light and airy. It helps keep our sleep cycles functioning properly and improves our overall well-being. Imagine enjoying your morning coffee with the sun on your face peacefully every morning.
Plants!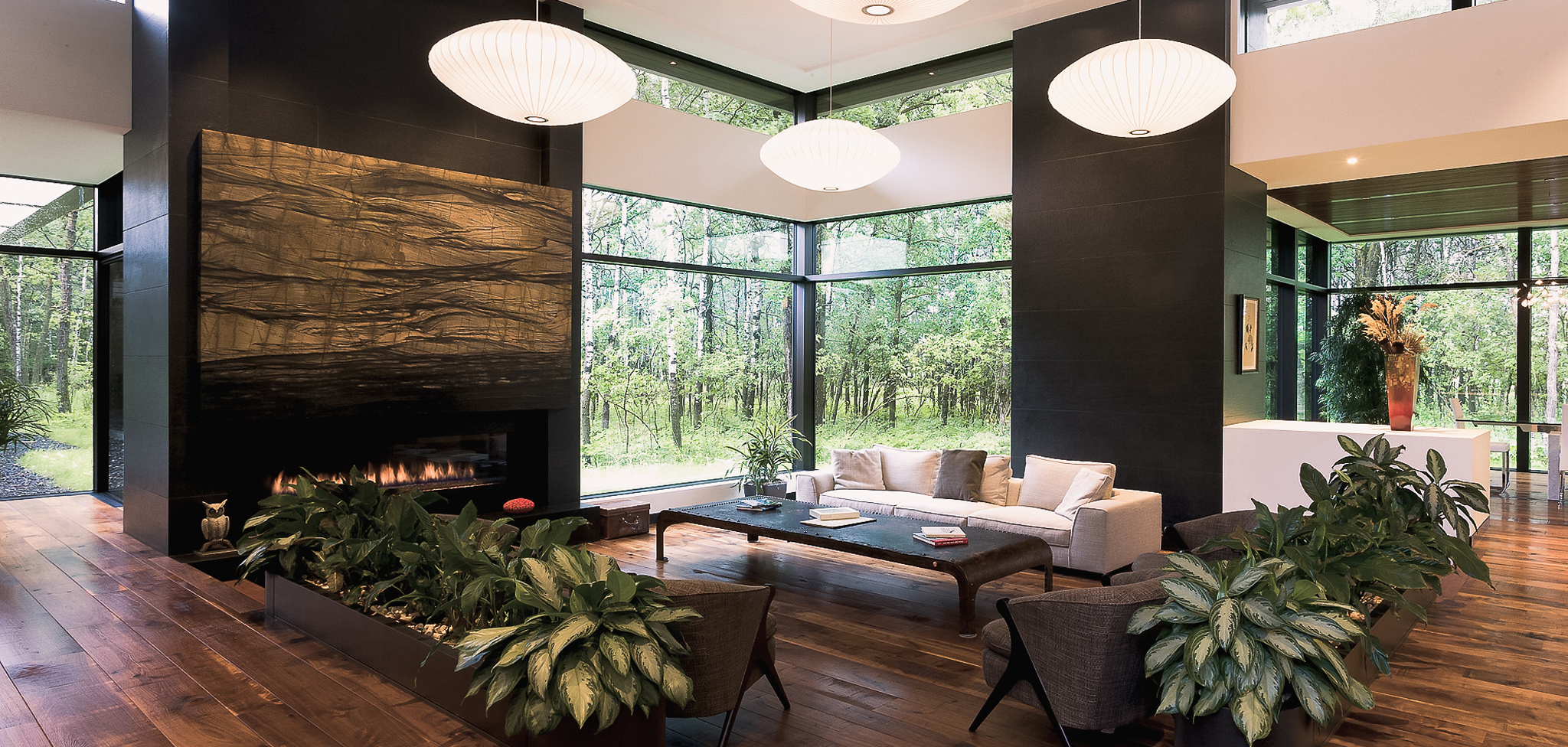 Living plants in your home can help reduce stress and improve your well-being. If you don't have a green thumb, some very realistic fake plant options are out there!
When you are ready to start the dream design with us, we will also keep these 7 factors in mind to ensure you have a home that not only meets your needs, but is tranquil and relaxing!
​