Cabinetry always seems to be top of mind when building a custom home or cottage. Why wouldn't it be? Most of the dream homes and cottages we build today are open concept and the kitchen tends to be the focal point.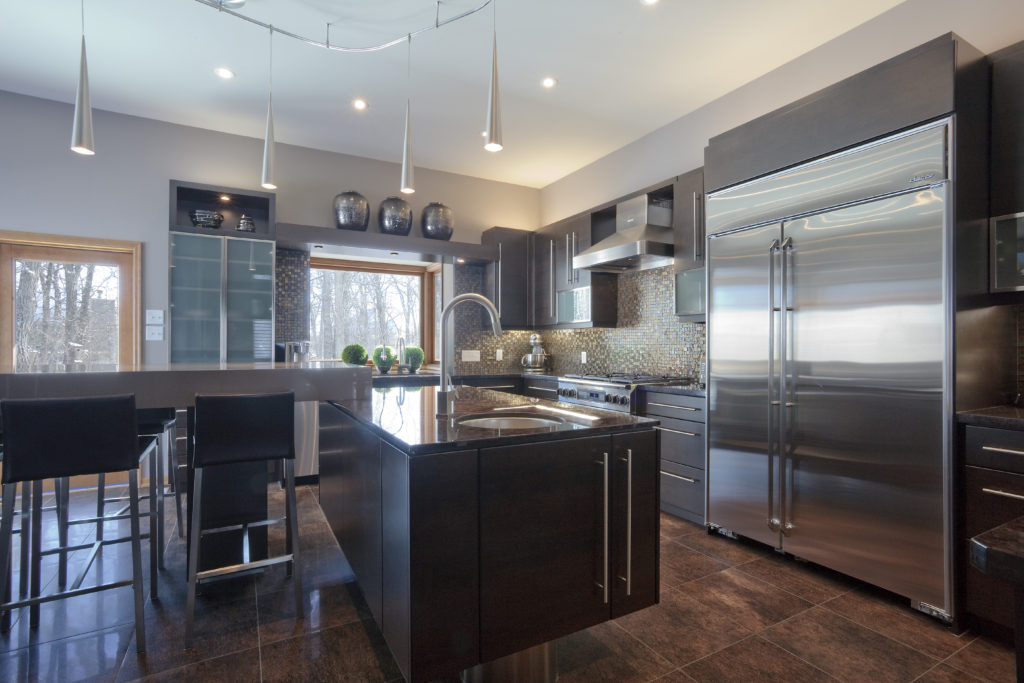 Every time there is a get together at a home with an open concept, there's usually half a dozen empty seats on the couches, and standing room only around the kitchen island. I'm not sure what causes this phenomenon, but we've all seen it happen.
Where do I start?
When it comes to kitchen cabinets the choices are virtually endless. Many people will start their decision making process for the home with the kitchen millwork (cabinetry) and use that to help guide their decisions  on other features, such as paint colours etc.
The most important part of choosing cabinetry is quality.
If there is one area where quality is critical, it's in the kitchen cabinetry. Cabinetry is used multiple times every day, and needs to be able to stand the wear and tear of daily use. While at the same time keeping it's fit and it's finish.
A quality cabinet maker cannot only ensure a long lasting beautiful product, but can also provide valuable input on the layout, functionality and flow of this very important space.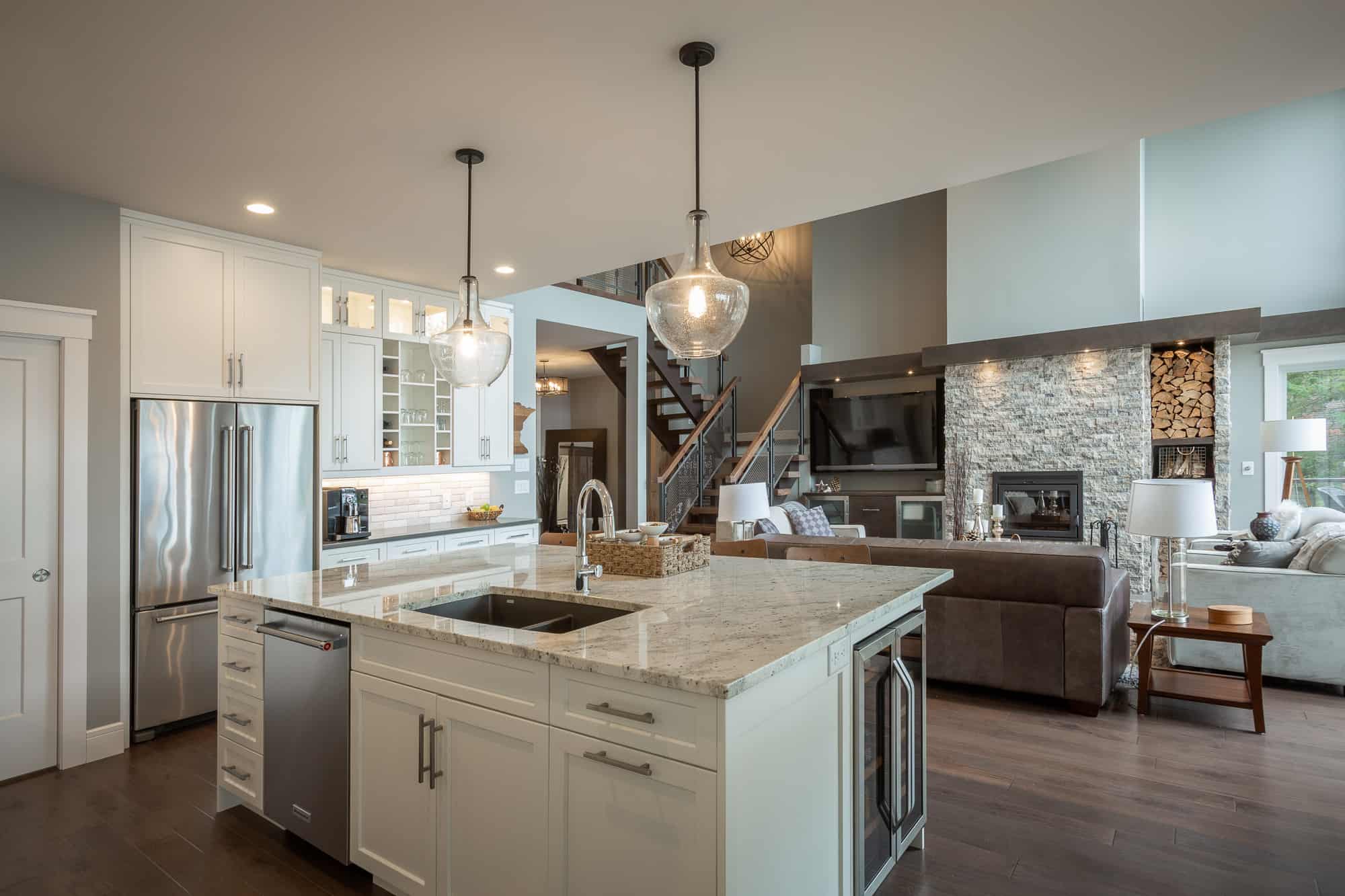 Countertops
There are several choices when it comes to counter tops. The aesthetics, functionality, maintenance and price point are all going to play a role in your decision.
Laminate
The most common countertops are laminate. They come at a great price point, are very durable, and have endless options as far as colours and edge detail.
Granite
Granite has experienced a huge gain in popularity over the past 15 years, and for very good reason. It's virtually indestructible. It can handle hot pots right off of the stove without damaging it. It cleans very easily, and it looks great on top of everything.
There is a huge variety of granite available and a colour or design that would compliment any kitchen. Granite's rise in popularity has made it more commonplace in new homes and the price has dropped on certains slabs.


Quartz
With many of the same benefits as granite, quartz countertops are another great choice. With many colours and designs choices, there is always something that will match your kitchen.
Often the choice between quartz or granite will boil down to the specific look and feel you are after, and the options available to suit your home.
Soapstone
Soapstone countertops are a gorgeous and often overlooked option for a kitchen. Soapstone has the same benefits as granite they are extremely durable can handle hot pots right off the stove, and it's also the only non porous type of stone. This means that it never stains. It comes in a large selection of color choices with really abstract veins. Soapstone does require semi-regular coat of mineral oil to maintain the surface.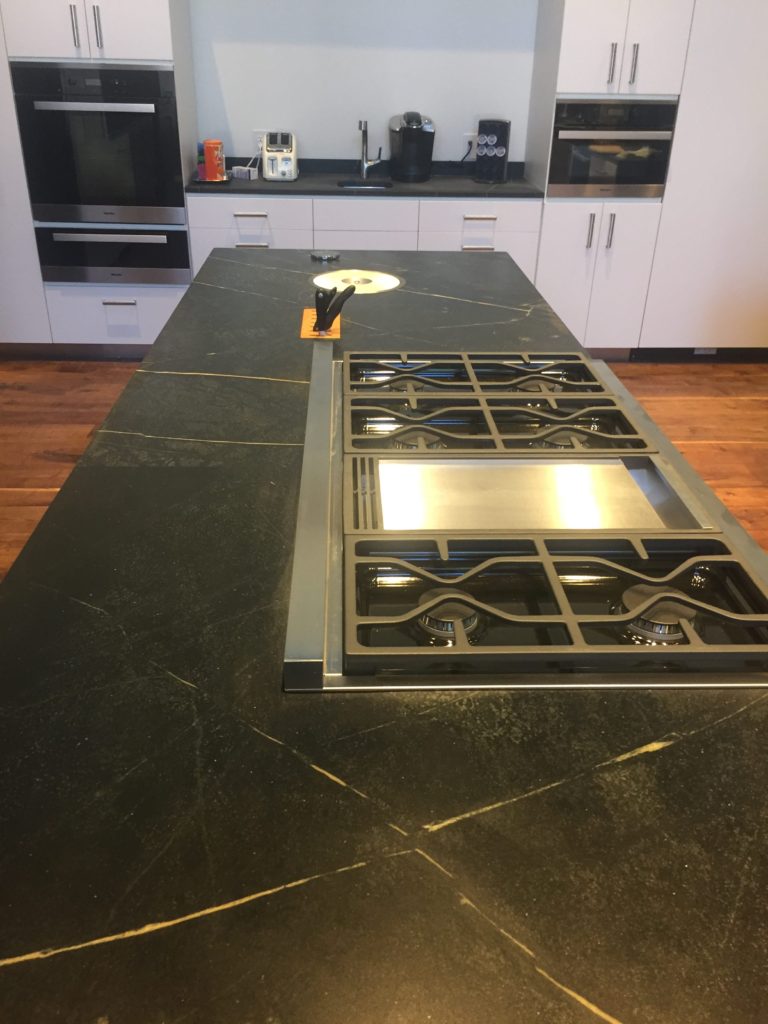 There are many options available for custom cabinetry. Many of which I have not even outlined  here. Let us help you navigate these choices and create a plan that makes your kitchen the center of your home.
Colour Choices
Your cabinet choices generally start with the colour options, door styles, and type of materials being used. The material options can vary from maple, walnut, birch, or really anything you can dream up. When using a truly custom cabinet manufacturer anything is possible.
The answer to any question that starts with "Do you think it's possible to…?" is yes.  At Pine Creek Homes we work with excellent cabinet makers that can truly think outside the box and bring your vision to life.
Cabinet Lighting
Accent lighting in kitchen cabinets can add a great look to your kitchen, as well as provide great task lighting while cooking or preparing food. Under cabinet and over cabinet lighting are very popular and with today's LED options very efficient to run. Under cabinet lighting provides great light on the working surfaces of a kitchen
All of these options probably seem overwhelming, but we're here to guide you through each step.
If you're ready to take the next step toward building your dream home or cottage, click the link below to set up a time to speak with us.
And, if you haven't yet signed up for our email series, make sure to do so below. These emails will take you through a step-by-step guide of the building process, so you can be fully informed and prepared for your upcoming build.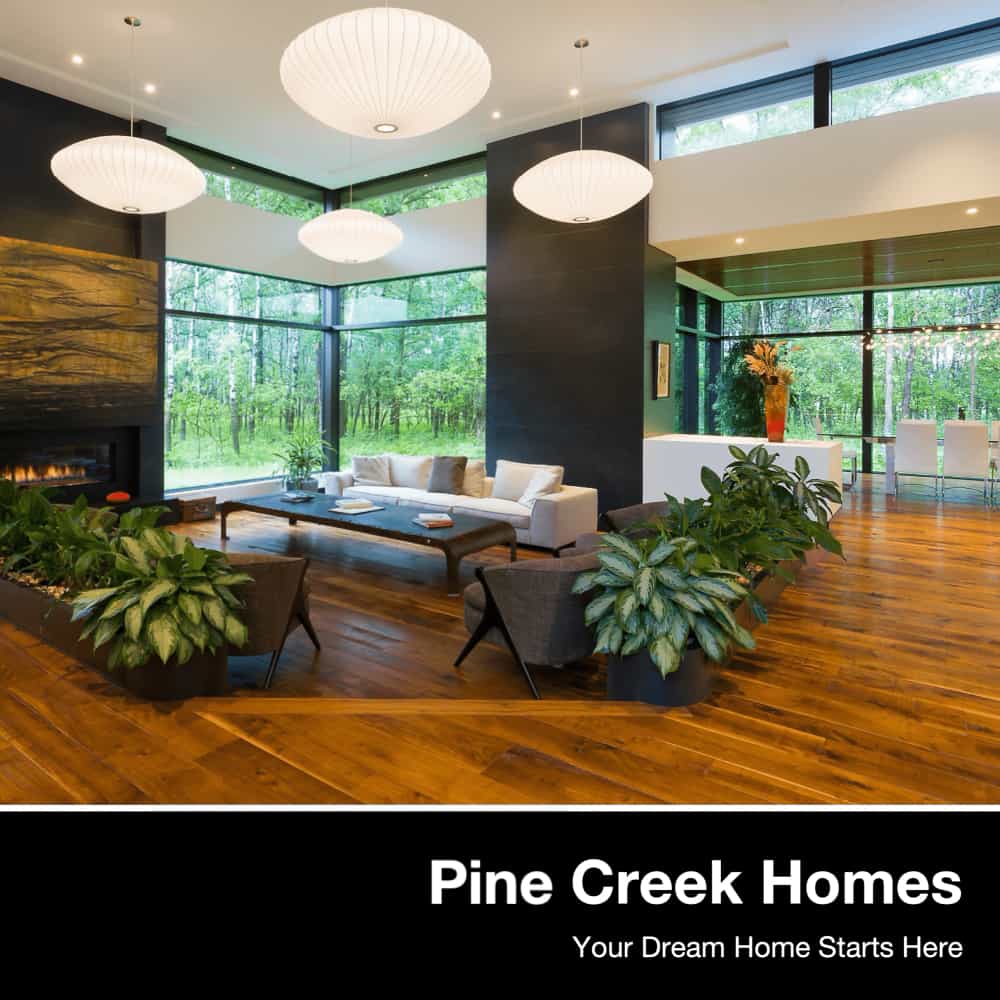 Get Started On Your Dream Home With Some Inspiration
Download a free copy of our ideas book. It's full of pictures and designs to inspire your dream home!
Message Us
Get In Touch Below. Ask Any Question or Set Up a Free Consultation