Are you thinking about building your dream home or cottage?
You may find yourself overwhelmed with choices and decisions— leaving you feeling stressed and uneasy about the design process. If you want an easy and fast way to organize your thoughts while designing your home, a mood board can help. Designers often use mood boards to convey a design concept to their clients. It is a simple, yet effective tool you can try at home to unify your ideas and bring your vision to life.
If this is your first experience navigating design, you may be unfamiliar with the term "mood board". In short, it's a culmination of ideas to inspire you and outline your project's "mood" or concept. It can help narrow down your design style or clarify the project's direction. The 5 tips below are a foolproof way of creating a successful mood board.
Find inspiration images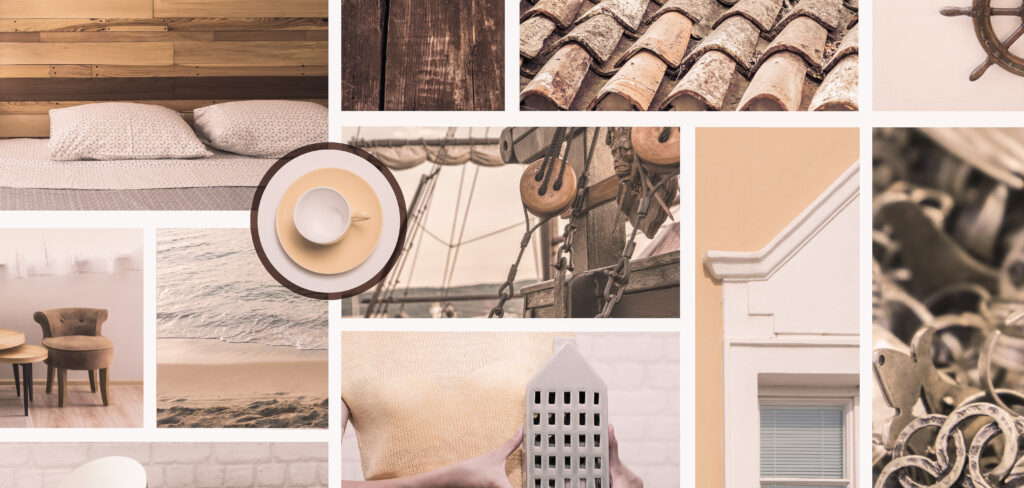 Adding pictures of houses that you like, can create inspiration for the designs in your own home. These images can be anything— from an intriguing room to an art style, fashion feature, or architectural element. You can also add photos of furniture, fixtures, and accessories to incorporate into the design. Seeing the images together is a great way to get an idea of how your space will look and feel when it's complete.
Incorporate materials & finishes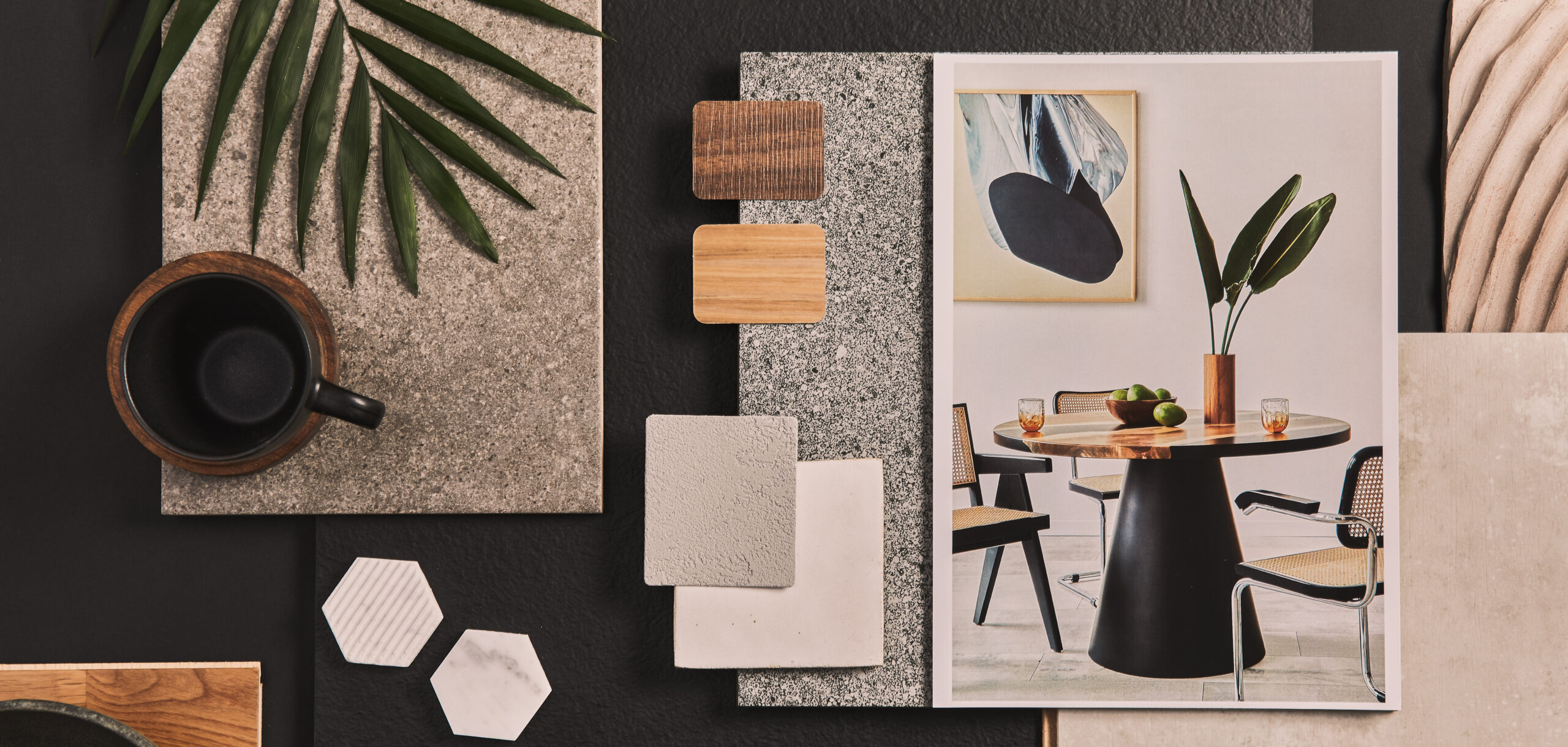 In order to create harmony in your design, it is important to look at all your materials and finishes together. Adding a simple swatch of paint colour or textured fabric is a core element in creating a quality mood board.
The power of words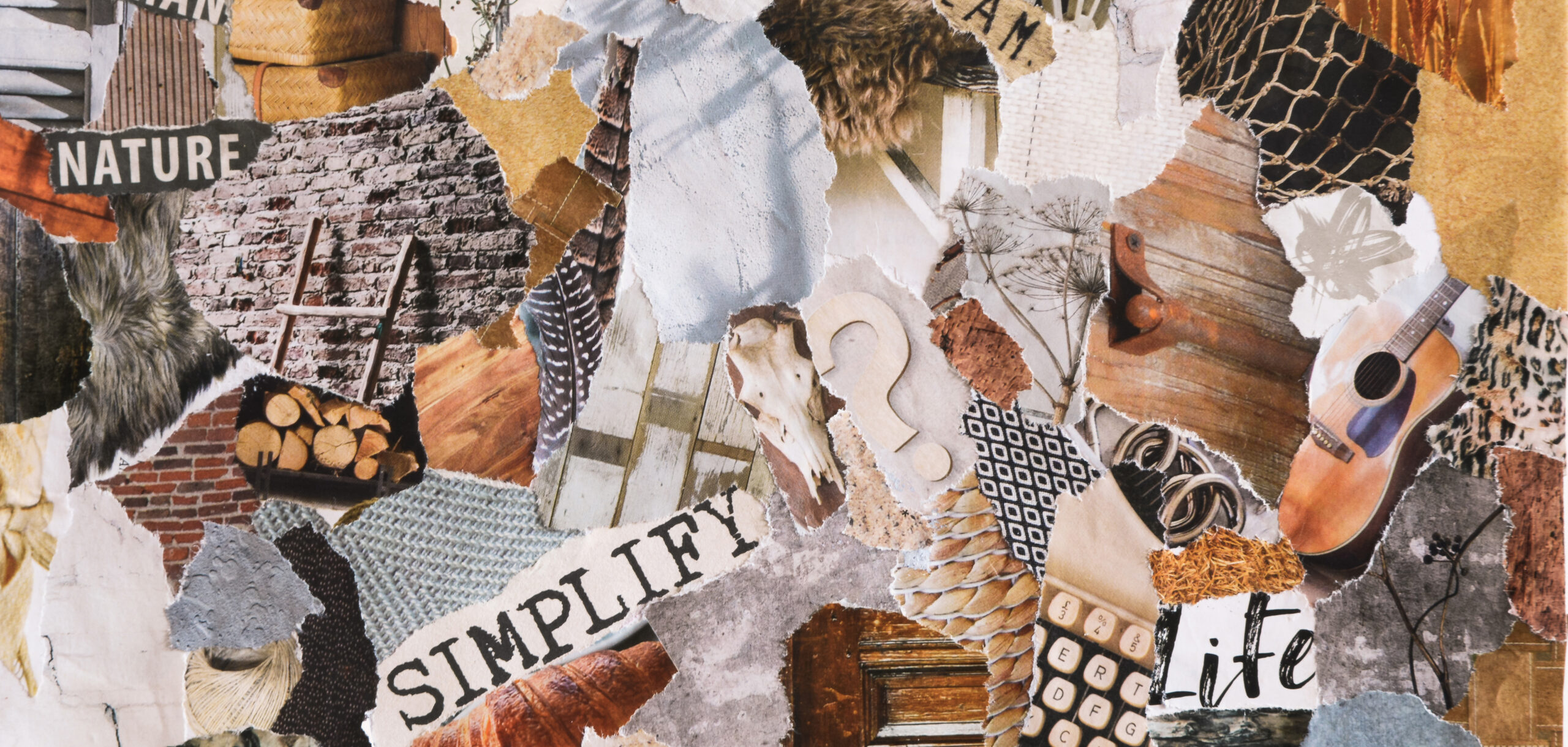 If you are unable to find a photo that speaks to an idea you have for your space's look or feel, words are just as effective. Write down anything you feel describes your desired look. You can also call out specific photo elements to highlight their significance on your board.
Kept in Cohesive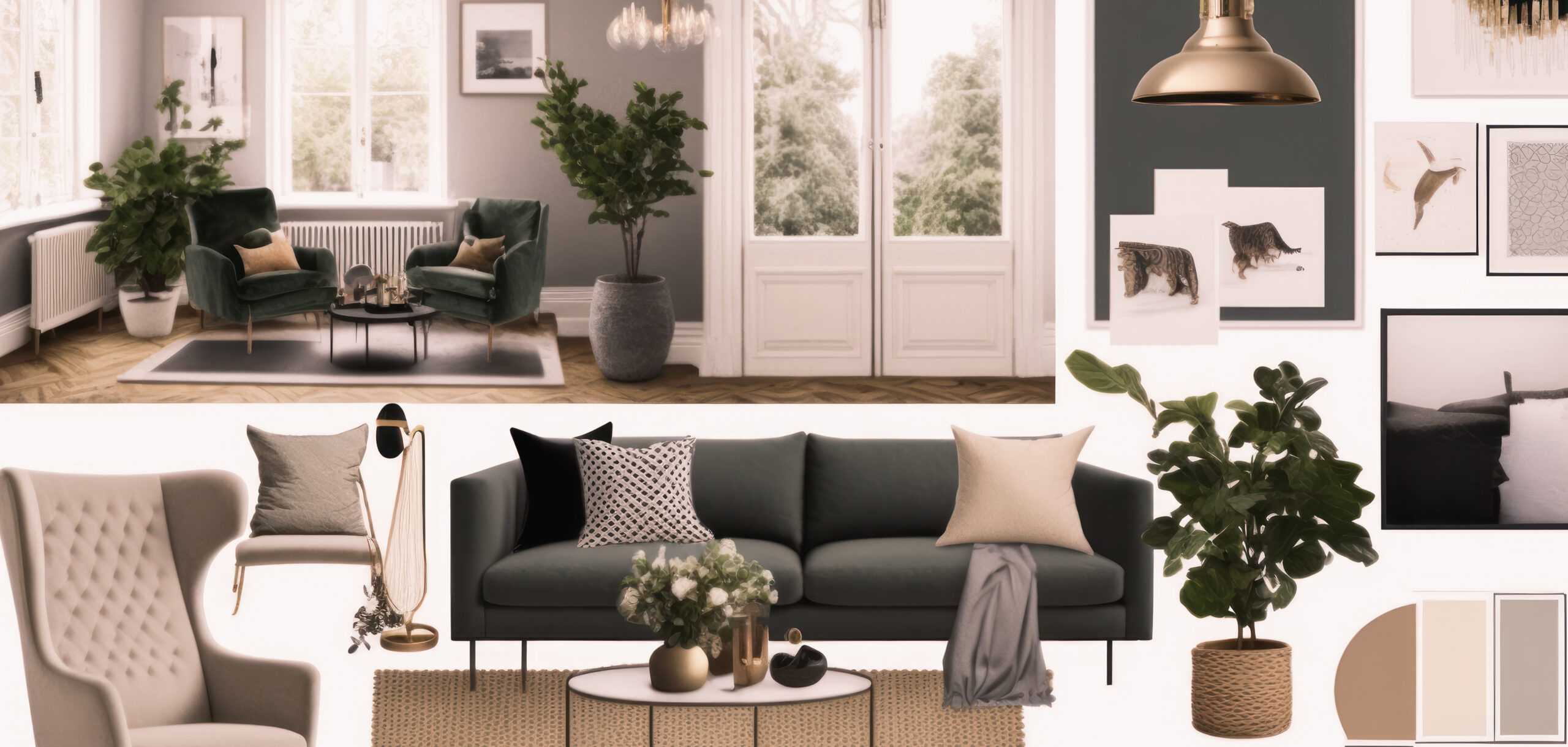 Try to incorporate only one to two design styles when creating your mood board. It may become confusing when too many conflicting elements are together. If you are unsure of your desired style or don't know if your items are cohesive, don't worry. Continue adding and narrowing ideas as necessary until you're satisfied that everything has a purpose and is something you would consider incorporating into your own home.
Doesn't need to be digital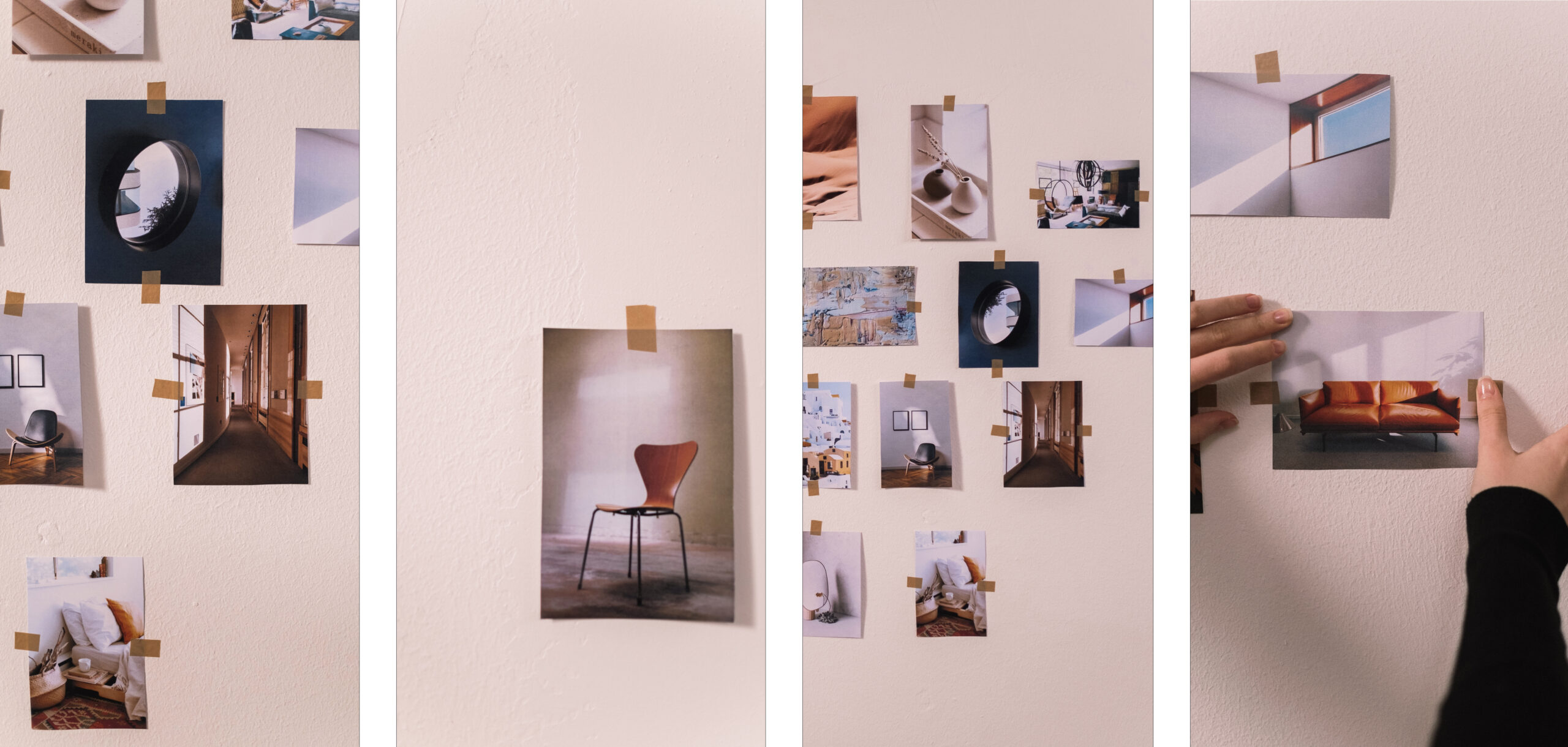 Creating a mood board on the computer is a simple and fast way to help synthesise your thoughts onto paper. If this mood board style appeals to you, some beginner-friendly programs are; Canva, Adobe Mood Board Creator, and Style Sourcebook.
If you're more of a hands-on creator, and have access to swatches, making a mood board using physical samples with materials, fabrics, metals, or paint colours, may be helpful. You can also cut up pictures from design magazines or incorporate other tangible objects that spark your inspiration.
Remember…
Your mood board does not need to be flawless or beautiful. A successful board will convey your design language and synthesize your ideas to reveal your overall aesthetic.