When I sat down to write this article, I had a long list of various energy efficient upgrades that could be used in new builds. Although it's a good list, with plenty of great options, the fact is, most people don't want to dump their whole budget into energy savings that will take years, if not decades, to see a return on their investment. 
Most people are looking for that one thing that's going to be cost effective in the beginning and make a huge difference in energy savings over the long run. So, for this article, I'm going to stick with what I think is the best upgrade overall for new homes in Manitoba's climate.
However, I did take the time to make the list, so I'll share a few of the runner ups:
LED lighting: this is almost not even an upgrade anymore. 90% of all new lighting in our new builds are automatically LED, with the exception of some custom lights that have very specific bulbs.
GeoThermal: this is a fantastic option with great long-term payoff. However, it is fairly costly up front, and you do have potential for some extra costs in maintenance down the road. That's the only reason this isn't my top choice.
ICF (foam block) Basements: these are awesome. Super warm, super energy efficient and a great product overall. We use LOGIX brand. While this is a great bang for your buck, my top choice is even better.

 
Now that I don't feel like my time was completely wasted in making my list, here's what I feel is the best energy upgrade for your new home or cottage.
Rigid Foam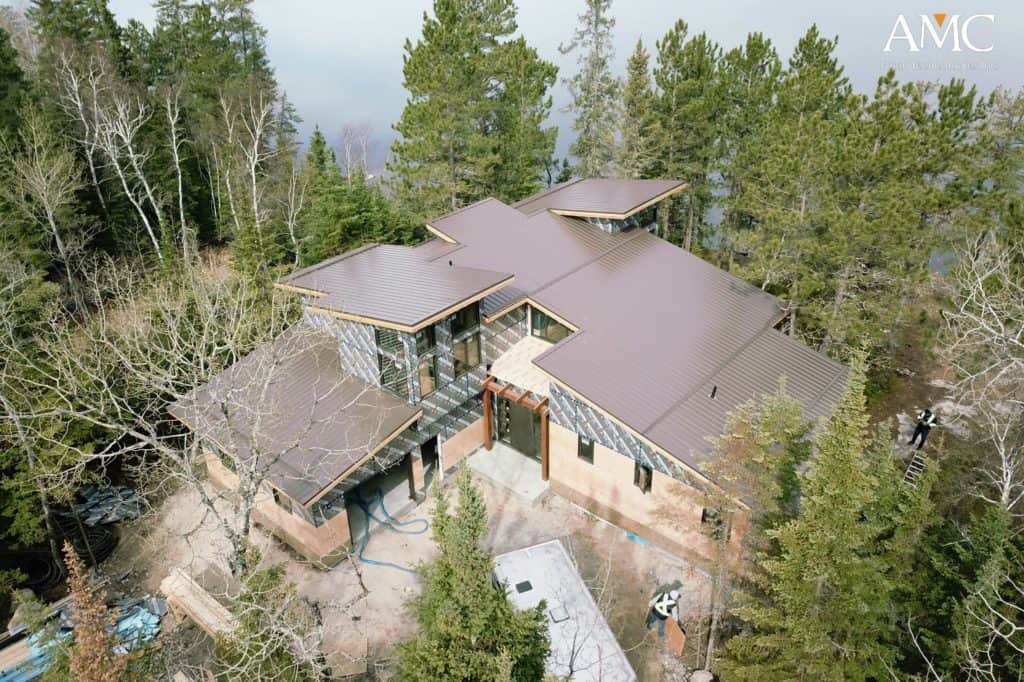 I know, I know, it's not that exciting to tell your friends about, but it's so cost effective and has a substantial impact on how your home performs in our climate. 
The highlights are:
Adds a continuous thermal break between the -30 air outside and your entire home structure. This is so much more effective than simply adding regular insulation in the walls, because:

It prevents thermal bridging. Thermal bridging is when cold (or warm) air is transferred through the wall studs. This happens because the wood doesn't have the same insulation value as the fiberglass insulation between the studs. Meaning cold or heat passes through more easily. With the rigid foam, it separates the wood from the outside air, preventing the above from happening.

It can (and should) be used on foundations AND all exterior walls.

It comes in thicknesses of ⅝"- 4" depending on how efficient you want to get. (1.5-2" is probably the most common).

It's extremely cost effective relative to the performance and energy savings.

It's very quick to apply if you have the right tools, both on wood framed walls and basements. 

There's nothing that can go wrong down the road that may require extra maintenance.

The product that we use actually acts as a secondary certified weather barrier if the joints are taped. 

No matter what type of heating system you use, or what type of home you're building, this upgrade always performs, and will continue to perform for the life of the home or cottage.

With climate change and the new issues that come with it, I can see this eventually becoming part of the building code in Manitoba. At very least, I think this will become standard practice (like LED lighting). Why not be ahead of the curve and save money at the same time?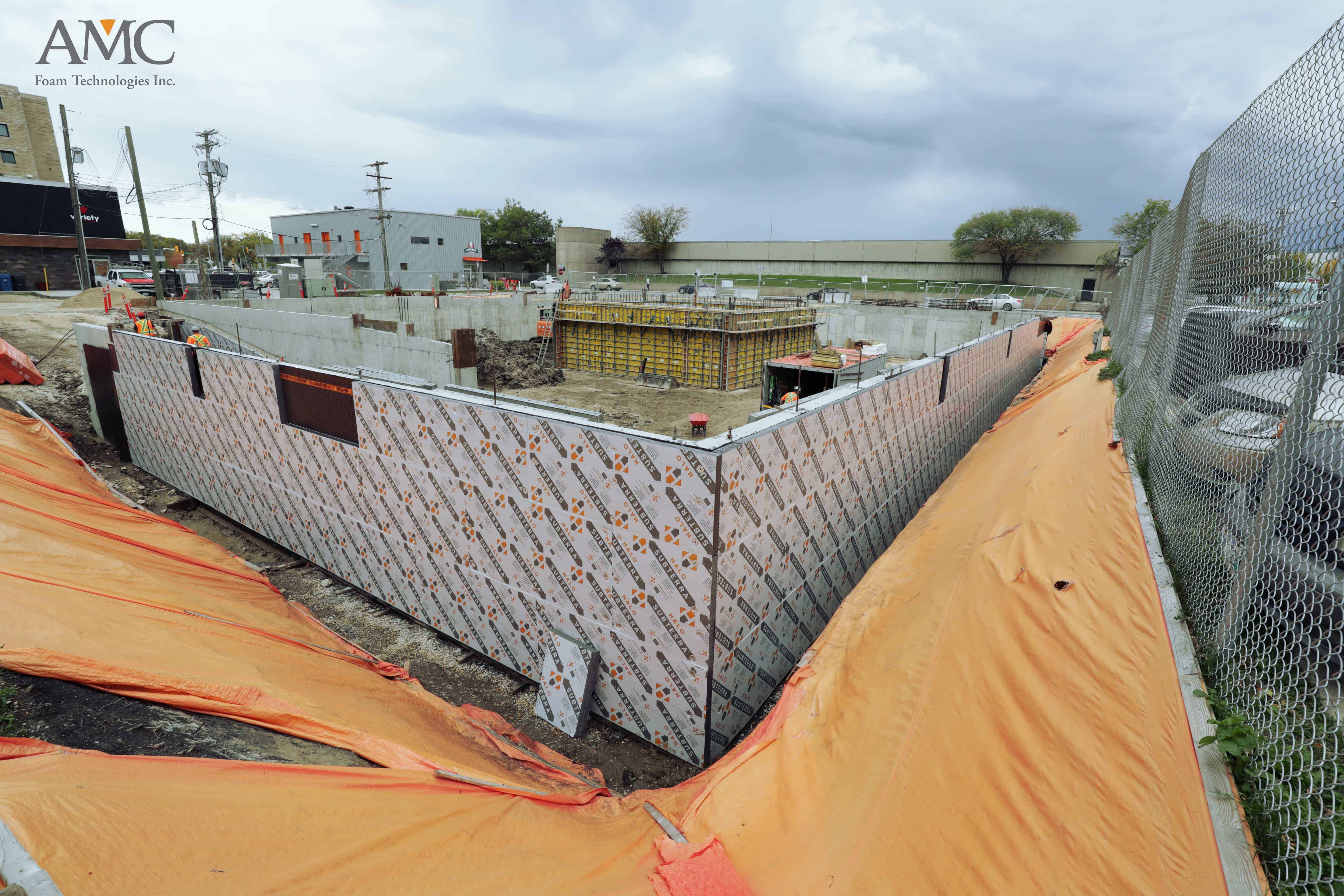 So, you can see by the above list why I'm sold on the rigid foam upgrade. It's also worth noting that I don't think all rigid foam is created equal. We use HALO Exterra and HALO Subterra made by AMC. These products come in 4'x8' sheets and have a protective layer that's also a weather barrier when the joints are taped. Furthermore, the product is bomb proof and with all the different thickness options it's extremely versatile. The team at AMC put a lot of effort into product development and it shows.
In conclusion, don't pass up on all the other great energy upgrades out there. There are still so many that are worthwhile I just think this one should be at the top of everyone's list.
If you're ready to take the next step toward building your dream home or cottage, click the link below to set up a time to speak with us.
And, if you haven't yet signed up for our email series, make sure to do so below. These emails will take you through a step-by-step guide of the building process, so you can be fully informed and prepared for your upcoming build.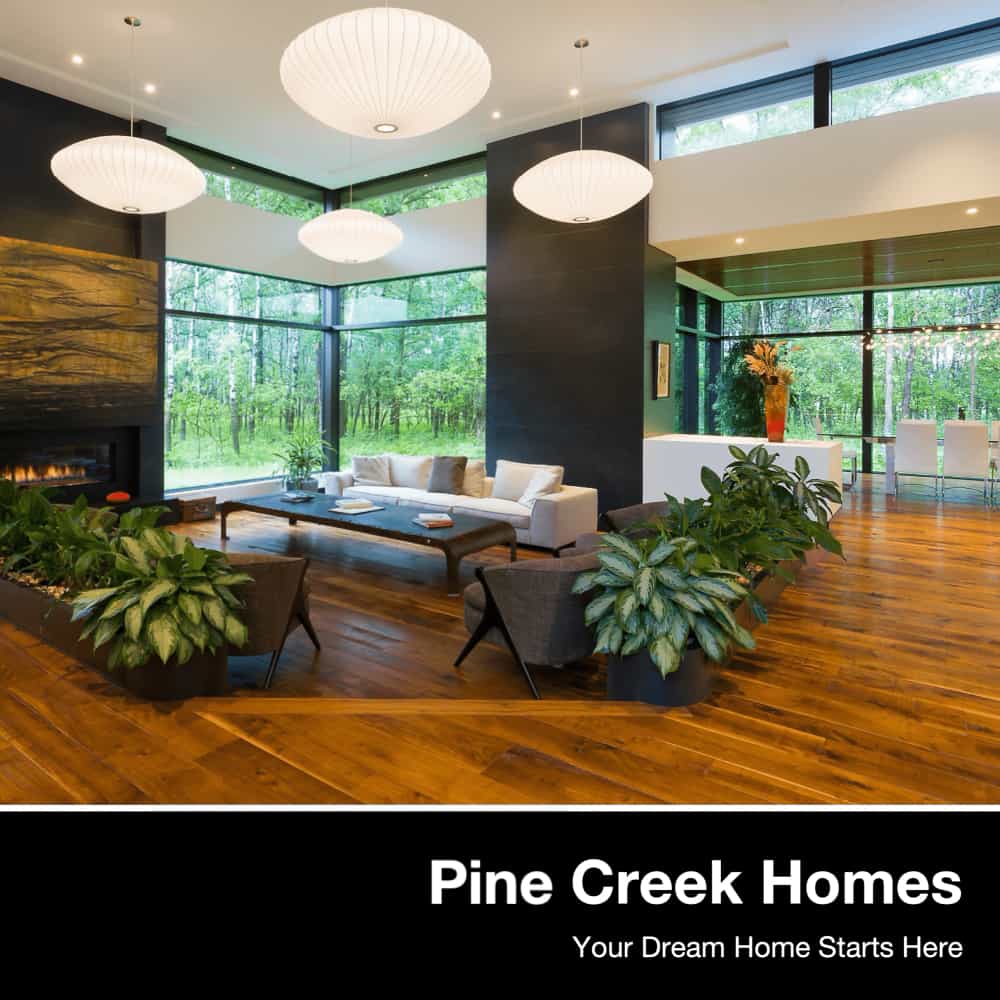 Get Started On Your Dream Home With Some Inspiration
Download a free copy of our ideas book. It's full of pictures and designs to inspire your dream home!
Message Us
Get In Touch Below. Ask Any Question or Set Up a Free Consultation
Office Location
904 Redonda Street,  Winnipeg, MB 
Walk through the home building process before you start building your new home.
Get our weekly email that shows you what you will need to do when you decide to build your new dream home, one step at a time.