Starting a custom build, whether it's a home or cottage, can be very intimidating. There are so many unknowns, and most people have never done it, and have no idea what to expect. If this is you, you're not alone.
In this article I'm going to break down the custom build process and walk you through the steps from your first meeting at Pine Creek Homes to us handing you the keys. If you're looking for a more detailed version of this, sign up for our email series here. For the purpose of this post, I'm going to assume you have no plans yet, but you do have a property. 
In anticipation of this custom build, you've been looking at every design website out there and followed all the social media pages that post design ideas for the last 2 years. Now you've landed on Pine Creek's website and feel like you're ready to take the next step. What does that look like?
Step 1: The First Meeting
Click the "schedule an appointment now" button in the top right corner of our website. This will bring you directly to Josh's schedule(Josh is my brother and co-owner of Pine Creek Homes, and he is in charge of design and pricing). This schedule will show all of the available appointment times he has in the upcoming weeks. Pick one that works for you, and book it.
This first meeting will be mostly Josh answering all of your questions regarding your upcoming build. We don't set a specific agenda for this meeting, as everyone has their own unique sets of questions and concerns. We like to take this first meeting to explain our process and answer all of your questions so you feel comfortable and informed moving forward.
Step 2: The Design Process and Pricing
The next step of the process is design and pricing. It starts with Pine Creek creating a basic floor plan and attaching some budget pricing. This ensures the cost of your build is going to end up where you want it to. 
*A common occurrence  we see when clients get plans completely drawn and engineered before doing any pricing, is that sometimes the plans are so far out of the price range they need to be in, that the plans need to get completely redrawn from scratch. This can be very costly, and in our opinion very unnecessary (not to mention stressful and can slow down the kick-off date!). 
Once we've confirmed that what you want to build can be done for a cost you're comfortable with, we then take a design deposit of $2,500 and get to work on creating a full set of blueprints. 
This part of the process usually takes several meetings and can span anywhere from 1-4 months depending on the build's complexity and your personal timeline. In this part of the process there can be several iterations and modifications of the plan to get it perfect. Taking some time at this stage to make those tweaks and changes will pay off in the long run. I always recommend that clients not to rush this stage if at all possible. Most people only do this once, so taking the time to get it exactly how you want it is time very well spent.
Once the plan is modified, tweaked, and exactly how you want it, we then put together final pricing for you to confirm. This pricing will be the number that will be used in your building contract.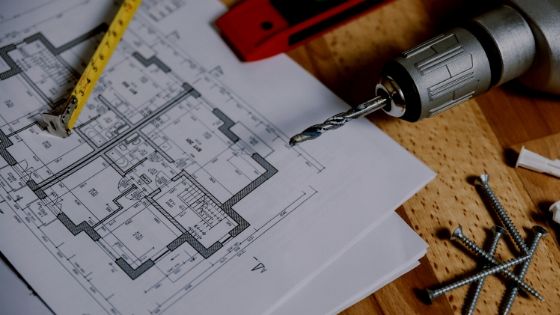 Step 3: Signing the Contract and Selection Process
Sign the contract, and start the selection process.
Once we sign the building contract, we can immediately move into making selections for your new build. While we're doing this, your plan will be off at the engineer getting the stamp of approval, and then into the permit department. (Nothing is required on your part for engineering and permitting).
Selections are the fun part. This will include things like choosing cabinets, flooring, plumbing fixtures, tile, light fixtures, paint etc. Assuming that we're not on a compressed timeline, we break the selection process down into eight meetings that span 12 weeks. (Usually at about week 6 of this process, the plans are back from engineering and the permit is approved, allowing us to begin construction).
Each meeting has a detailed agenda with the specific selections that are being discussed. In between meetings, you'll get information for 1 or 2 suppliers or showrooms to visit that will help make some of the selections. Flooring, plumbing fixtures, light fixtures, tile and cabinetry are a few examples of selections that require a showroom visit to one of our trade partners.
Step 4: The Build
Enjoy the build!
Once the selection process is complete, it's time to enjoy the build. We do multiple walkthroughs over the course of the build, as certain decisions benefit from being in the  space. Things like exact placement of light switches, certain plumbing fixtures, or custom built-in woodwork are much easier to decide when you can stand in the actual space and get a feel for it. 90 percent of our clients struggle with visualizing 2 dimensional drawings, so sometimes the final details need to be confirmed once the walls are up.
Step 5: Getting the Keys
Get the keys, and enjoy your dream home or cottage with continued support from Pine Creek Homes. Congratulations! This is the day you've been waiting for! All the hard work you've done to get here has finally paid off. It's time to enjoy it! At this stage we do a full walk through of the home that usually takes several hours. We review operating systems and answer questions while going through the home from top to bottom.
Inevitably, once the walkthrough is done, you'll start thinking of questions you wish you had asked and realize that amidst the excitement of accomplishing a lifelong goal, you forgot half of the information that was reviewed on possession day. That's perfectly normal. We're here for continued support in the weeks, months and years to come. We're only ever a phone call or email away.
For more information on the home building process, check out this email series that walks you through the process in more detail. 
If you're ready to take the next step toward building your dream home or cottage, click the link below to set up a time to speak with us.
And, if you haven't yet signed up for our email series, make sure to do so below. These emails will take you through a step-by-step guide of the building process, so you can be fully informed and prepared for your upcoming build.
Learn More about What goes into building Your Dream home
Get one email every week that walks you through everything you need to know about building your dream home.
Message Us
Get In Touch Below. Ask Any Question or Set Up a Free Consultation
Office Location
904 Redonda Street,  Winnipeg, MB