Creating the floor plan is easily one of the most intimidating parts of a custom build, and rightfully so. After all, it's the base and foundation (literally and figuratively) that everything else stands on. That pressure, combined with the fact that at least 90 percent of our clients struggle with visualizing spaces when looking at a 2-dimensional drawing, has the potential to create a lot of stress.
The key to making this process easy and stress-free is to take your time and ask lots of questions. Many people are scared to ask questions for fear of looking stupid. But let's face it, this is our area of expertise, not yours. This is why we're here. The chances of you asking a question that we haven't heard before is unlikely and we always do our best to provide you with the information you need, when you need it.
As mentioned in a previous post, the lot is one of the most important factors in starting your floor plan. Drawing up a floor plan will depend on many factors that won't be known until you have selected a lot.
Qualities like: sunrise and sunset, the footprint of the lot, trees, and other variables, all play a role in the floor plan of your dream home.
Assuming you now have the lot and have taken these variables into consideration, here are the next steps to creating a great floor plan.
Bungalow or  Two Storey?
This is the first question you should answer about your dream home. What style of home do you want a bungalow or a two-storey?
This will depend on your overall vision and how much space is available on your lot. Sometimes a straight up two-storey on a wide open country lot can look a little awkward.
If there are any restrictions for your property around how big your footprint can be (Whiteshell Provincial Park immediately comes to mind), or maybe some trees or other features that you're trying to preserve, perhaps a two-storey, or partial two-storey is the answer.
One of the biggest considerations is how many stairs you want in your home? If this home or cottage is going to stay with you into retirement, limiting the number of stairs could be really beneficial.
Are You Planning on Building a Timber Frame?
If you are planning on building a timber frame, you might want to stick with a bungalow or a partial two storey, with the second floor being adjacent to the timber portion. Taking ceiling heights into account is important when designing a floor plan. A timber frame home lends itself to high ceilings. These high ceilings also create the possibility for a loft area.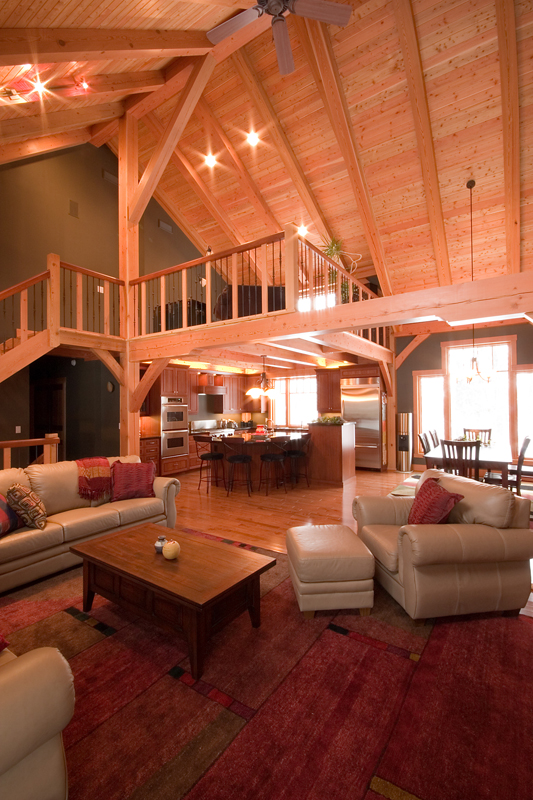 Costs to Consider
Generally speaking, a two-storey home will be more cost effective per square foot. The reason for this, is less roof and less basement. For example, a 2,000 square foot bungalow will have a 2,000 square foot roof and a 2,000 square foot basement. Whereas a 2,000 square foot two-story will have a 1,000 square foot basement and roof.
Of course, if you're interested in having some future development options in the basement, you may want that extra space down there.
Putting It All Together
Sometimes you can have all the pieces to a puzzle, but without an idea of how they will go together. A common statement we hear is "We know what we want, we just don't know how it's all going to work together."
Making the pieces fit together properly is what we do at Pine Creek Homes, ensuring we create the perfect space for you and your family. As a custom home builder with over 40 years of experience, we love this part. How the different rooms in your home, or cottage, flow together is just as important as the rooms themselves.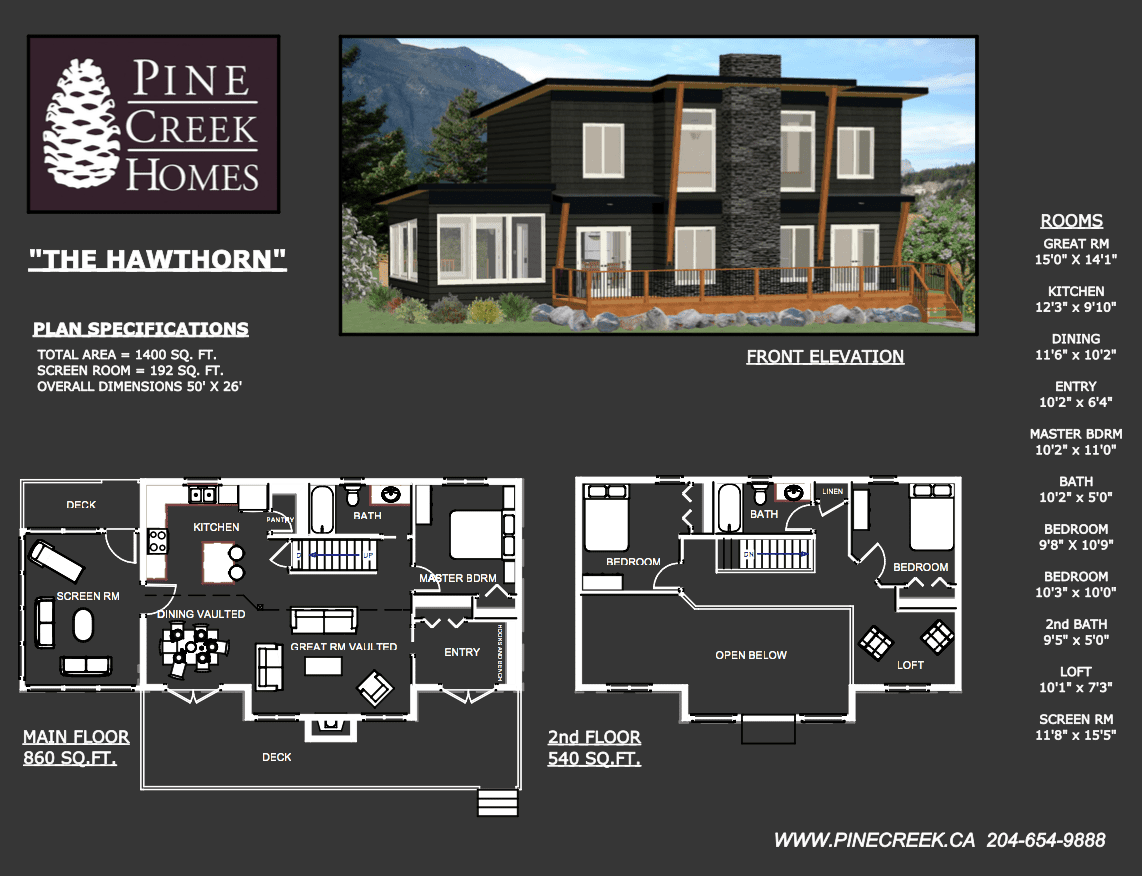 Creating your floor plan is one of the most important steps in a custom build. You should take your time, and make sure you get it right. At the end of the day, it's your dream home and we want to make sure it's perfect!
If you're ready to take the next step toward building your dream home or cottage, click the link below to set up a time to speak with us.
And, if you haven't yet signed up for our email series, make sure to do so below. These emails will take you through a step-by-step guide of the building process, so you can be fully informed and prepared for your upcoming build.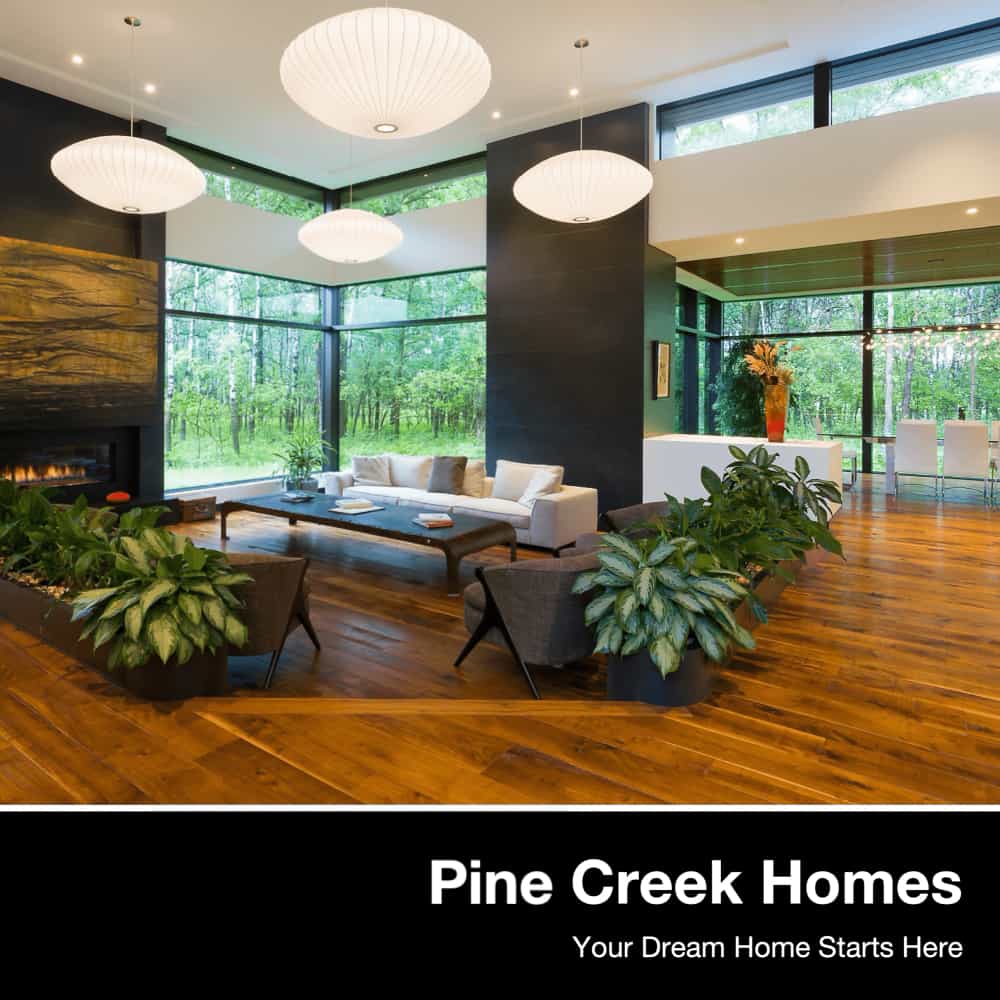 Get Started On Your Dream Home With Some Inspiration
Download a free copy of our ideas book. It's full of pictures and designs to inspire your dream home!
Message Us
Get In Touch Below. Ask Any Question or Set Up a Free Consultation
Office Location
904 Redonda Street,  Winnipeg, MB 
Walk through the home building process before you start building your new home.
Get our weekly email that shows you what you will need to do when you decide to build your new dream home, one step at a time.