One common dilemma for those who aren't satisfied with their current home is: 'Should I build or should I renovate?'
While there is no clear answer, here are some of the things you should consider when you're choosing between building a new home or renovating your existing home.
Location
Sometimes it's difficult to find a new building lot in the area where you're hoping to live.
In fact, this is the primary reason why most people chose to renovate rather than build.
Many people love where they live, but would like more space or perhaps an updated look. An addition/renovation may be the answer to this space dilemma. If you like the neighborhood you'rein, and there are no available lots to build on in the area, then a home renovation can definitely make more sense.
Cost
Generally speaking renovations are more expensive per square foot than building a new home. Mostly because of the demolition costs, and added costs of fixing things that are unexpected.
(If you have ever watched a home renovation show, the drama comes when they open up the walls and find that the last person didn't do something the right way a long time ago, and now it will need to be fixed according to the new codes.)
There is a lot less labour involved in building something new than rebuilding something old. With a renovation, you have to take it apart before you rebuild it (compared to a new home where it's built it from scratch). This can lead to double the amount of labour when you renovate. As a rule, if you can solve the location issue and find a lot that you want to build on, it's generally more cost effective to sell your home and build a new one.
Finished Product
Many people are concerned that even though they renovate they're still living in an "old house." Now to some extent this will never change. However, most of the homes that Pine Creek renovates can pass for brand new, once they're completed .
When a home is opened up and "gutted" for a major renovation, we can also make some significant improvements on the structure of a home if needed. This can add to the longevity of your home. However, at the end of the day, there's nothing like the feeling of being in a brand new dream home where everything is solid and new (and you picked every single element yourself).
Let's Make Your Dreams A Reality
Whether you are looking to build or renovate Pine Creek can help you. If you're ready to take the next step toward building your dream home or cottage, click the link below to set up a time to speak with us.
And, if you haven't yet signed up for our email series, make sure to do so below. These emails will take you through a step-by-step guide of the building process, so you can be fully informed and prepared for your upcoming build.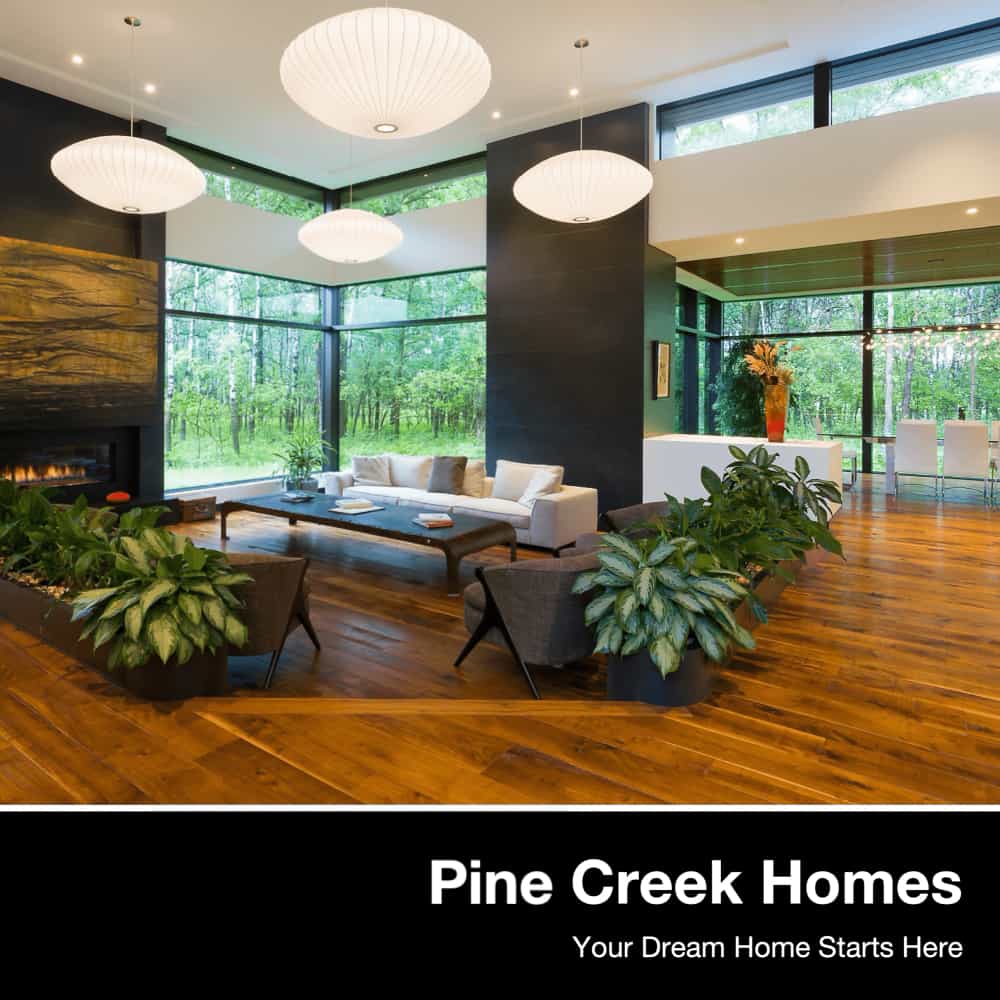 Get Started On Your Dream Home With Some Inspiration
Download a free copy of our ideas book. It's full of pictures and designs to inspire your dream home!
Message Us
Get In Touch Below. Ask Any Question or Set Up a Free Consultation
Office Location
904 Redonda Street,  Winnipeg, MB 
Walk through the home building process before you start building your new home.
Get our weekly email that shows you what you will need to do when you decide to build your new dream home, one step at a time.