While any cottage can be turned into a shell package, we have provided a few for you to get a better idea of what is included and how much a package can cost. For any questions please contact us.
Pinehurst
Total Area: 1411 Sq. Ft. Overall Dimensions: 56' x 41.5' Floor Plans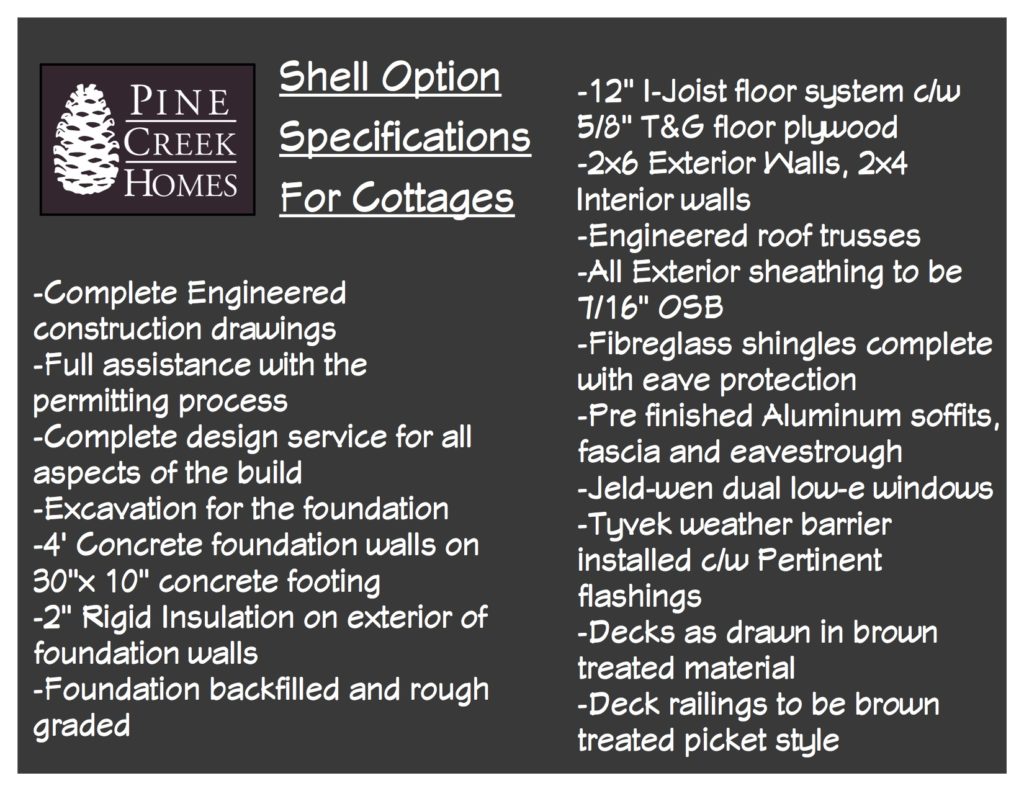 Download Cottage Shell Option Specifications
Find Out How We Help DIY Builders Start the Right Way
Your dream home is closer than you think. Find out out to get going on your DIY build with one of our shell packages. Simply enter your email to find out how Pine Creek can help you get your build started the right way.