There are so many factors involved in a custom build. In fact, most of my blog posts are dedicated to helping people navigate the custom build process and answer your questions on new home and cottage construction.
Perhaps the toughest part of a new build however, is not what or how your new home or cottage will be built, but where. When building a custom home or cottage, the building options are endless. Anything you dream up can be done. When it comes to building lots though, this is not the case. They are much more difficult to come by and finding that perfect one can be extremely challenging.
So, how do you know when you've found the one? Usually you have a pretty good feeling the moment you walk up. But what aren't you seeing?
Here are five questions to ask before you sign your offer.
Does this lot have sewer and water hook up?
If it does, great! If not, it's not necessarily a deal breaker. Many rural and cottage lots run on septic tanks or fields with water coming from a lake or a well. The important thing is to calculate the added cost. Generally we budget approximately $25,000 for well and septic field (location and ground conditions will play a role in this cost).
Is this lot "high and dry," or is there going to be issues with standing water?
This can be a never ending problem. From higher risk of basement flooding, to breeding giant Manitoba mosquitoes. If you do find a low lot that you love though, there's a simple solution. Build it up. It may not be a cheap solution, but it is easy.
In certain areas, if you get lucky you may find cheap fill. However in many areas you need to buy it, or at least pay the trucking to get it to your lot. And if you have a rural lot you'll be shocked at how many loads it takes to make a difference. To build up ½ an acre by 2 feet will likely take about 150 dump truck loads. Assuming you get them for $100 each (average in my opinion), that's $15,000 in mud. If that's the only issue with the lot though, it may be a reasonable price to pay.
Quick tip: The local excavation and trucking companies usually know where the fill is. Give them a call and they'll be motivated to help you out as they'll want the business of hauling the fill to your site.
How far away is the nearest hydro pole?
This one can be easily overlooked. The first question is "how close is the pole to the property line?" The second question is "how far from the property line would the future home or cottage be?" Both will have an effect on cost. Every situation is unique when it comes to hydro, so I'm not going to guess at the cost here, but it's worth a phone call to Manitoba Hydro, or Hydro One if you're in Ontario to find out.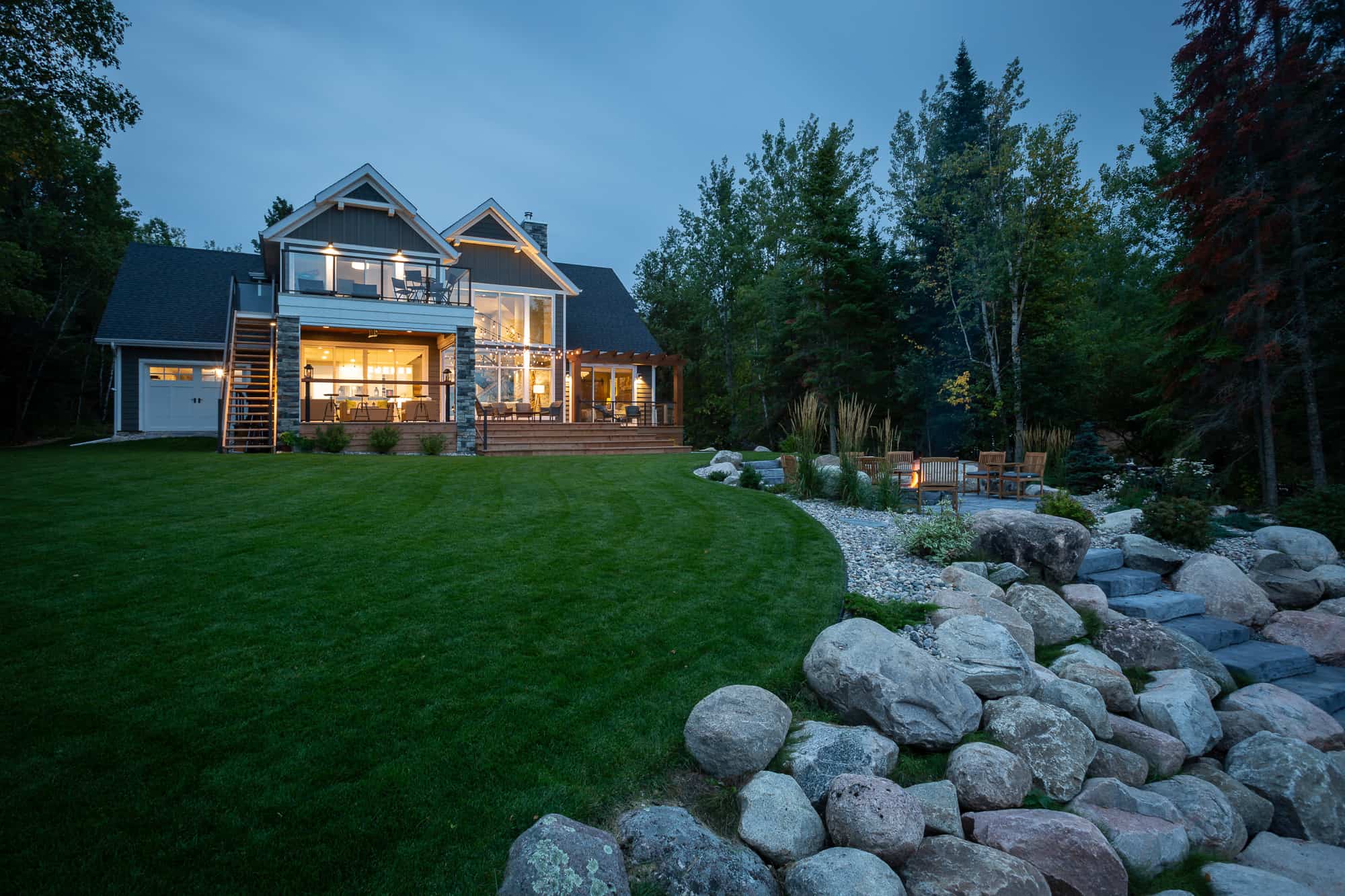 What are the soil conditions on the property?
The answer to this question can drastically affect the cost of a build. Different soil types require different foundations. If you found the perfect lot then the extra cost of the foundation might be something you're willing to live with. It's just nice to know what to expect. When we build in the Whiteshell and Lake of the Woods, almost all of the foundations are on granite. This definitely adds some cost, but if you want a cottage in those areas, it's part of the deal.
In some areas, like in the Whiteshell or Lake of the Woods, it's easy to see that you're probably going to hit rock, as there's rock everywhere. But what about the lots that look normal? There are two ways to get the right information:
Ask the neighbours. They'll know what was under the surface when they built.

Phone a local excavation company. If they've been around a while, they've probably done work on the exact street you're looking and will have a real good idea of what to expect.
What height is the water table?
I know, you're thinking "how the heck am I supposed to know that?" First off, be on the lookout for the most obvious clue that there could be an issue: Is the lot close to water? If you're on a lake or river, you need to be open to the possibility that you're foundation type may need to be adjusted based on the water table. Other than that, the easiest thing to do is ask any close neighbours. They'll know if their sump pumps are running non stop or if they had to make any adjustments when they built.
On properties that are questionable, we always do a test hole as a minimum and depending on what the test hole looks like, a geotechnical survey to confirm soil conditions and viable foundation options. This may cost a bit more up front, but if the foundation's not done right, nothing else matters.
Do you have any questions about a specific lot?
If so, please feel free to contact us. We've built all over southern Manitoba and western Ontario, and we're familiar with the building conditions in these areas. We'd be happy to answer any questions you have regarding a lot for your future build. Being confident with your lot purchase is important, and sometimes a quick phone call today can save a lot of time and headaches in the future.
If you're ready to take the next step toward building your dream home or cottage, click the link below to set up a time to speak with us.
And, if you haven't yet signed up for our email series, make sure to do so below. These emails will take you through a step-by-step guide of the building process, so you can be fully informed and prepared for your upcoming build.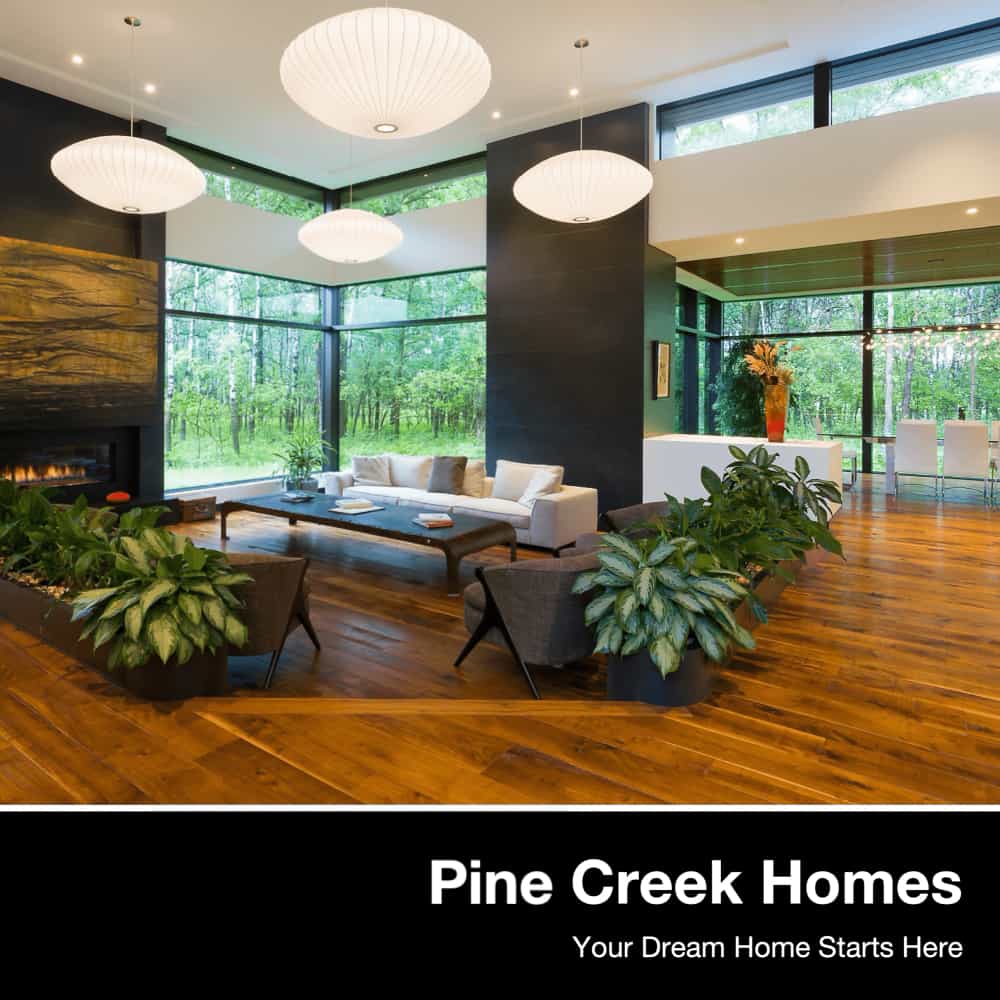 Get Started On Your Dream Home With Some Inspiration
Download a free copy of our ideas book. It's full of pictures and designs to inspire your dream home!
Message Us
Get In Touch Below. Ask Any Question or Set Up a Free Consultation
Office Location
904 Redonda Street,  Winnipeg, MB