One of the great things about being a custom builder is that you get to build some truly cool places. Right now this is my favourite cottage plan.  We're building a version of this plan right now, and it's the second time we've built an iteration of this design. Everytime I look at it, I can't help but think: this has everything you need in a cottage!
It's hard to decide what features are important for a cottage. Everyone has different wants and needs and if you don't already own a cottage, it's not always easy to guess exactly how you'll use it. To help those who are struggling , here's my list of what I think is important, and a look at the plan I think has everything needed for a really efficient design.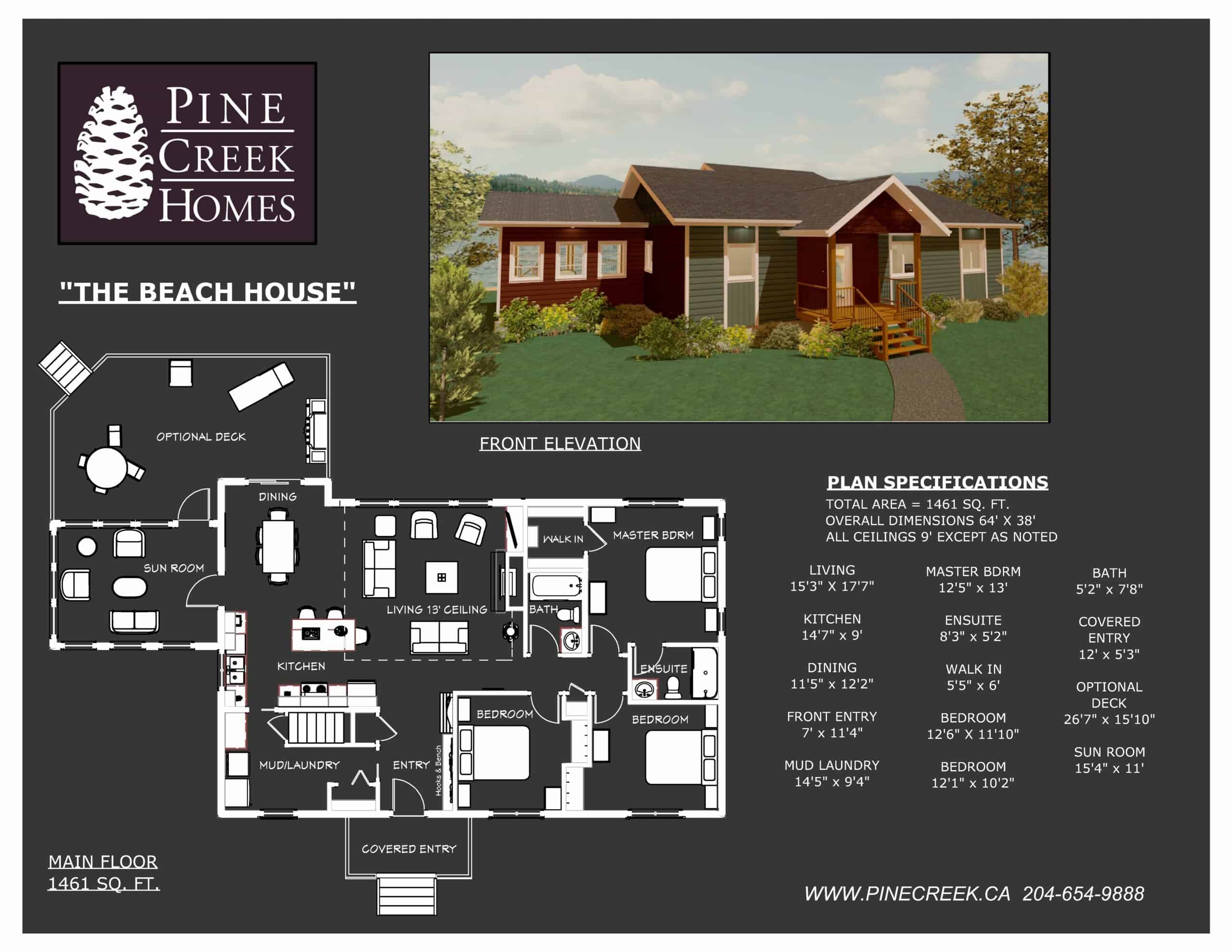 Here's what I think is important:
Enough bedrooms for you and your family, plus at least one for guests. Having people out to visit and stay at the lake is always fun. Having the spare bedroom available makes it not feel crowded. It's also nice if the spare room, and even the kids room(s) can have extra beds for kids, friends or guests. We commonly do a built in queen/double bunk bed for cottages.
A place to escape the bugs. Sunrooms are so nice at the cottage. Whether to get shade from the midday heat, or avoid the mosquitoes in the evenings.
An open concept great room that's large enough to entertain.
Big windows facing the direction of the best views
A decent sized mud room. I know you're thinking "what for??" There's actually more need for a mudroom in a cottage than you'd think. Whether it's sandy feet, rain jackets after getting caught out in the rain while fishing, or snowmobile suits and helmets—The fact is, we spend more time outdoors at the lake, so having that transition space to contain some of the outdoor dirt is great.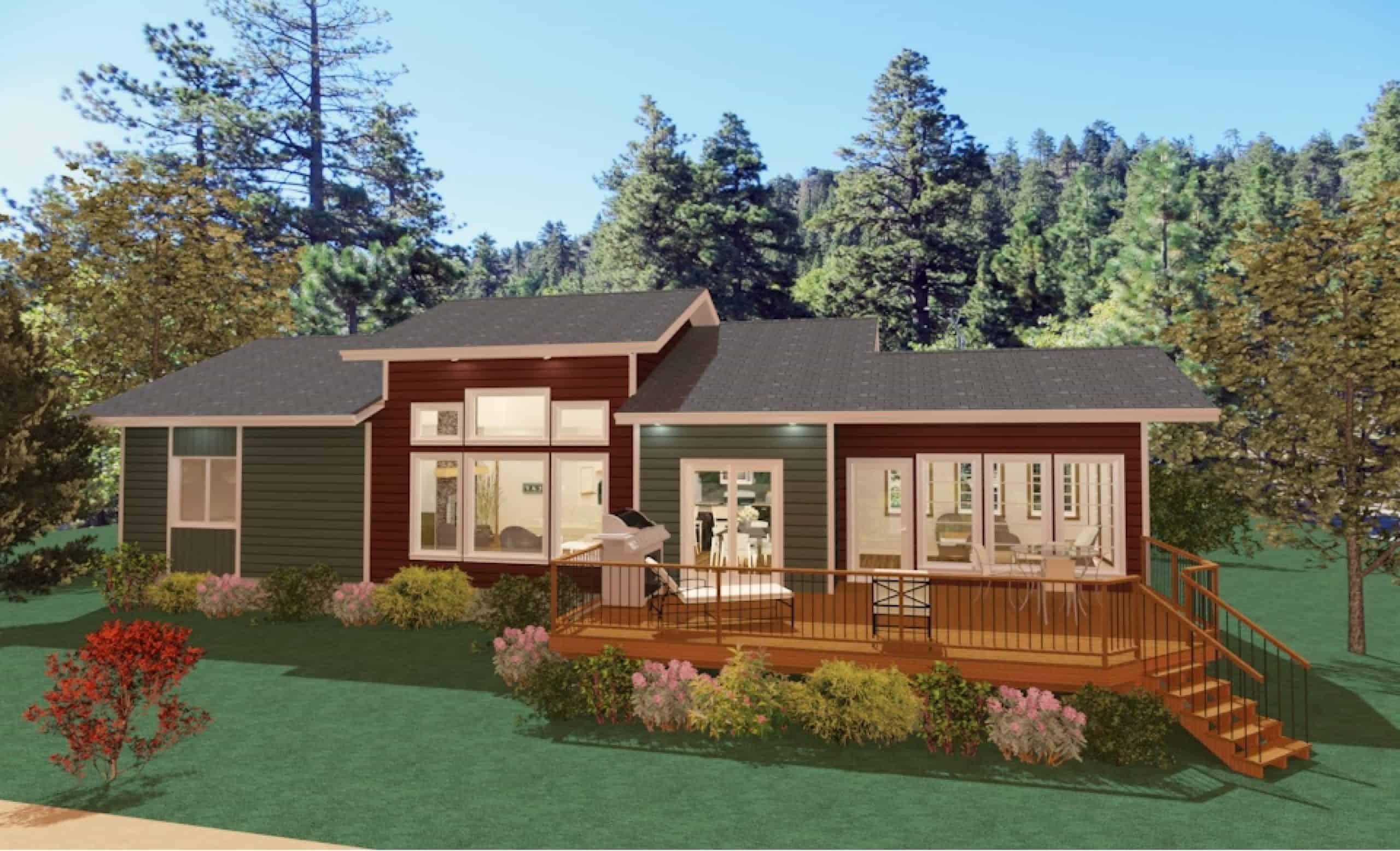 Potential for laundry machines. I know at first this may seem completely unnecessary, and I'll agree, it's not a make or break item for me. However, even just having a small set of stackable units can come in handy. Again, due to how much time we spend outdoors it's inevitable that there'll be times where at least a dryer comes in handy. The big mudroom is a great spot for this.
An extra fridge. Let's be honest, everyone drinks more beverages at the lake. Again, the mudroom is a great location for an extra fridge. You don't even have to kick off your flip flops to get there.
Wood burning fireplace. As far as I'm concerned, there's no explanation needed.
A good size deck. There's nothing better than eating dinner outside in the summer.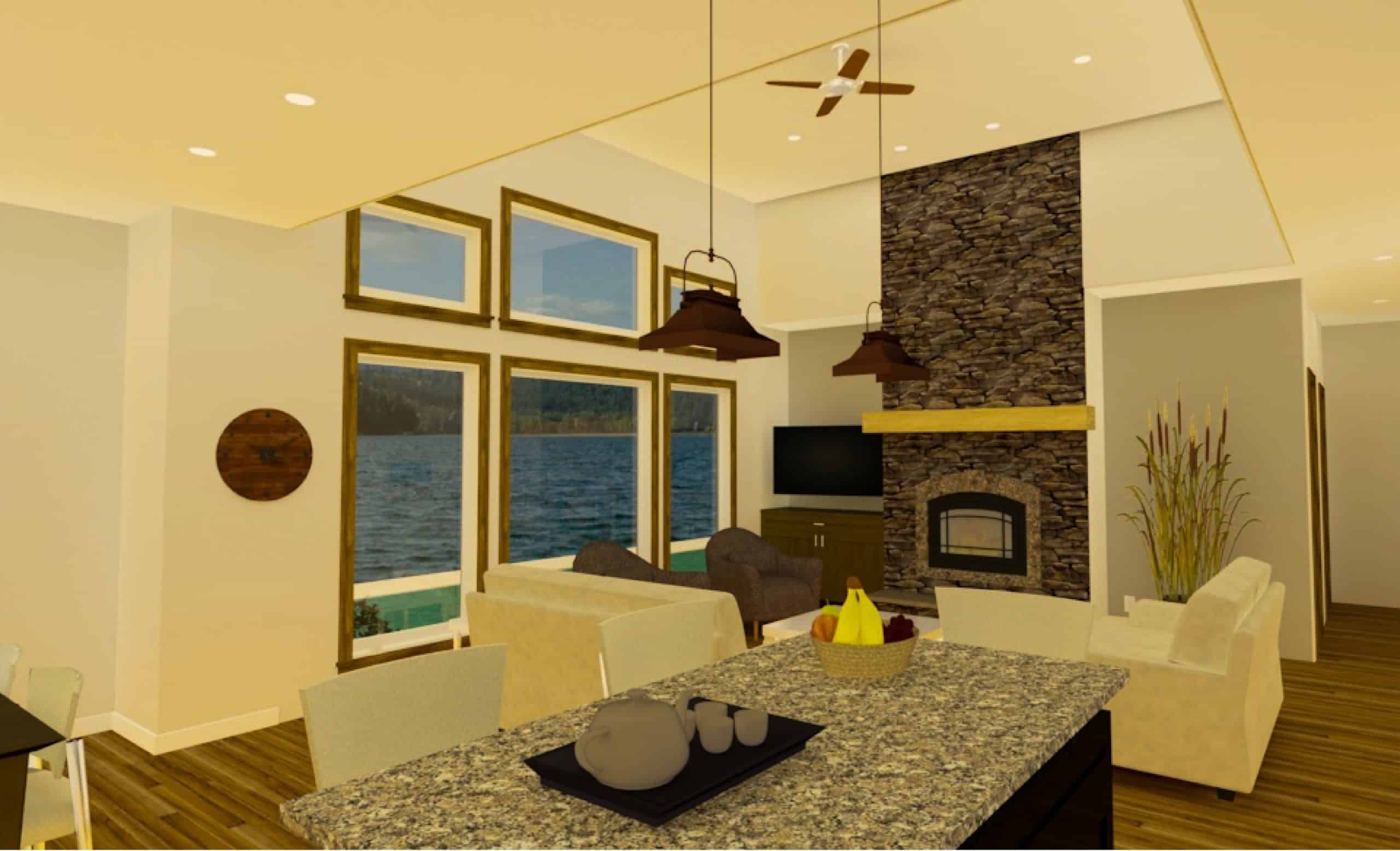 A few little details to take note of while looking at this plan:
In the area labeled "living room" there's a dotted line that signifies the portion of the ceiling that's raised. This part, a 13 foot high ceiling, really opens up this space.
Notice the lack of doors on the closets in bedroom two and three. We've been doing this more and more lately. It's a built in bench with space underneath and coat hooks above. Everyone lives out of their suitcase at the cottage, so why not make it more convenient to do so?
Stackable laundry and extra fridge in the mudroom.
Access from the kitchen to the mudroom, where the pantry is located.
Plenty of windows and doors facing the lake.
No wasted space.
A very simple footprint, which in turn leads to a cost effective design.
One thing I will say on this design, depending on how attached you are to an ensuite bath at the cottage, I wouldn't hesitate to remove one bathroom and rework that side of the plan for an extra bedroom. Or just add the extra bedroom right from the get go.
The walls in this design are 9 feet tall, so every room feels a bit more spacious.
The roadside has a covered entry, which is nice in the winter.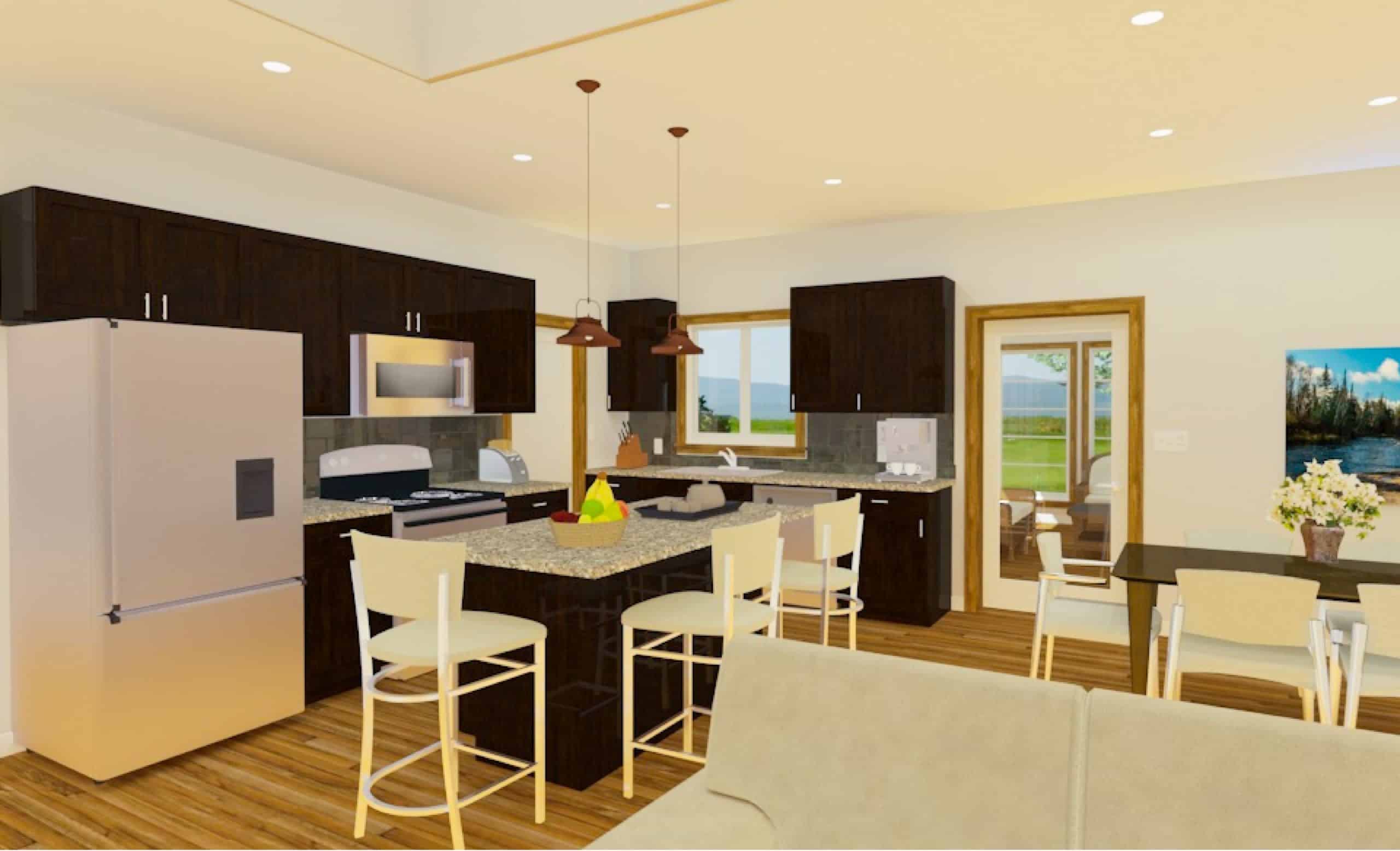 So, if you love this design as much as I do, you're probably asking "how much does this cost?" Depending on location, site factors and what type of finishes you choose, it's probably going to end up in the $375,000-$475,000 range.
This is of course only one version of one plan. As you probably already know, everything we do is custom, so we can personalize this plan, or any other plan, or simply draw up a plan from scratch that'll suit your unique needs and budget.
If you're ready to take the next step toward building your dream home or cottage, click the link below to set up a time to speak with us.
And, if you haven't yet signed up for our email series, make sure to do so below. These emails will take you through a step-by-step guide of the building process, so you can be fully informed and prepared for your upcoming build.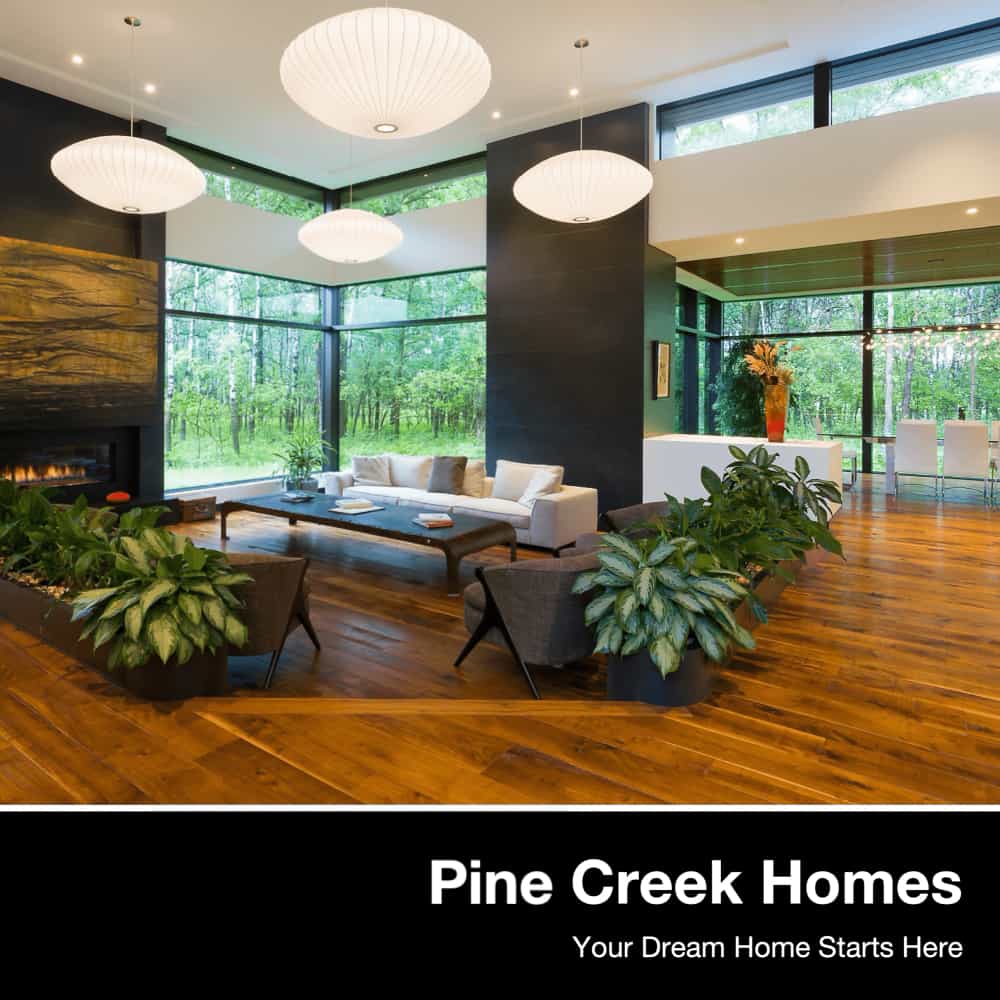 Get Started On Your Dream Home With Some Inspiration
Download a free copy of our ideas book. It's full of pictures and designs to inspire your dream home!
Message Us
Get In Touch Below. Ask Any Question or Set Up a Free Consultation
Office Location
904 Redonda Street,  Winnipeg, MB 
Walk through the home building process before you start building your new home.
Get our weekly email that shows you what you will need to do when you decide to build your new dream home, one step at a time.