With another year coming to a close, I wanted to share some of the great things that have happened at Pine Creek this year, as well as some of the exciting new things that we'll be rolling out in 2018.
It's been a big year for us to say the least. Of course there's building custom homes and cottages that keep us busy enough, managing sites in Winnipeg Beach, the Whiteshell, Twin Beaches and of course Winnipeg and the surrounding areas. However, amid the chaos, this spring we also decided to build a new booth for the cottage and home show which ended up winning best booth at the Winnipeg Home and Garden show.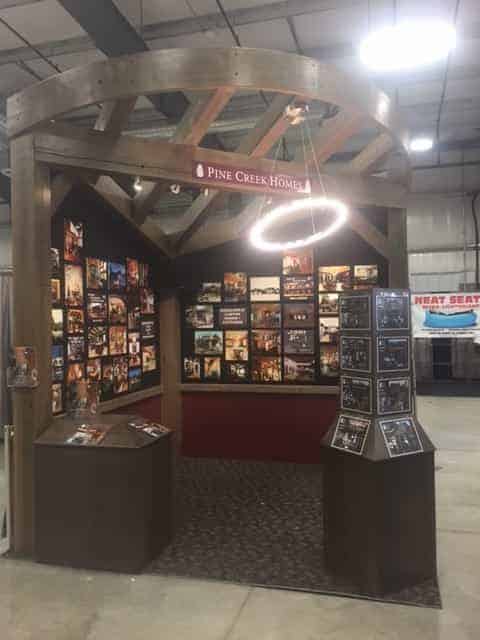 Following the shows this spring, we dove into a project that has been long in the making – our new offices. As you know, we used to operate out of a home office. This year we converted 2500 square feet at the front of our shop into timber frame offices. With a very open concept, it's a great show room for people to see what's possible with custom building.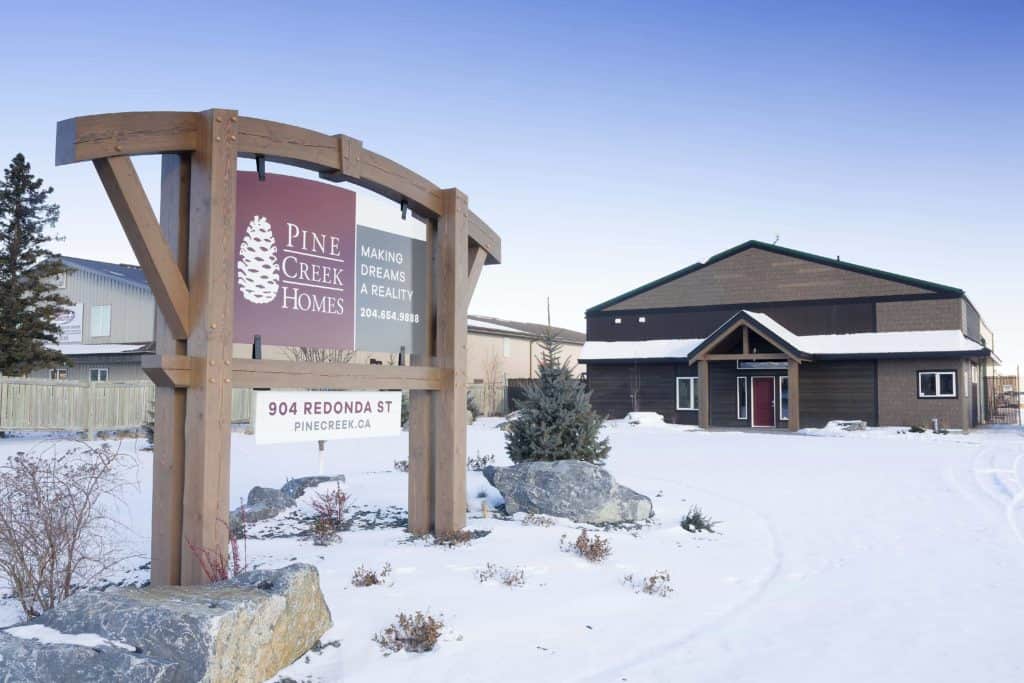 With the new renovation, we've also included a great board room which allows us the space to keep many more samples than we were previously able to house, allowing you to touch, see and feel the products that will eventually be part of your home or cottage. We've also added a flat screen TV that hooks up directly to the computer, allowing us to review drawings, do 3-D walkthroughs and make changes in real time, streamlining the design process.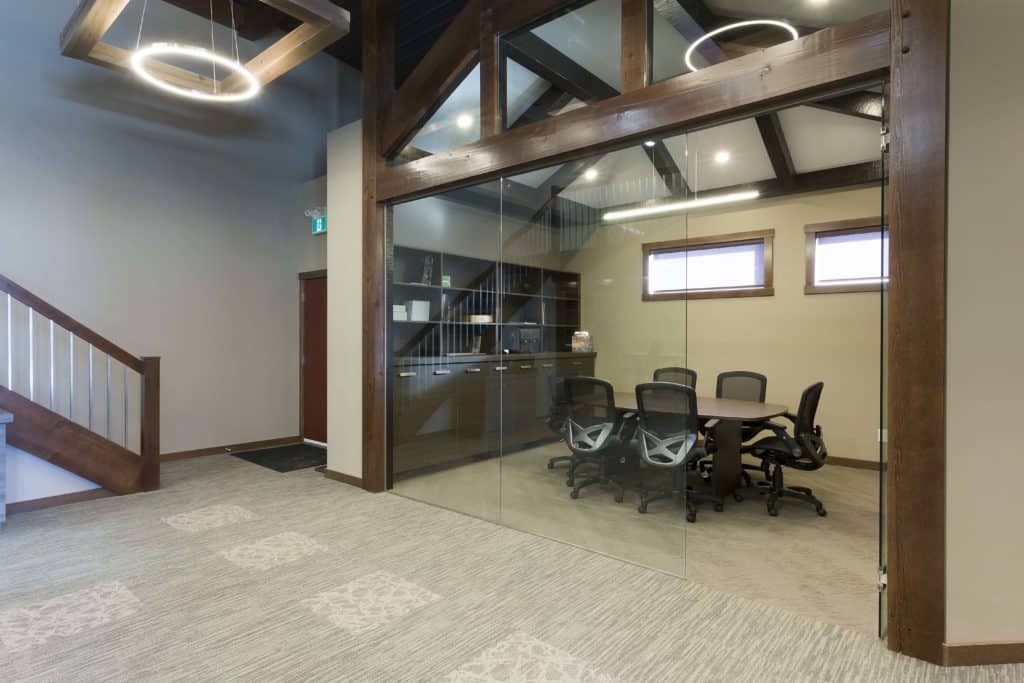 What's in store for 2018?
With the intention of continuing to make the design build process easier and more enjoyable for our customers, while simultaneously creating a better finished product, we've got some exciting new things rolling out for 2018!
First off, I'll be starting a new series of blog posts that will feature a different plan from our site each week. These posts will walk through each plan and point out all the features that you may not notice when reviewing it in the 2 dimensional format. The purpose of this series to provide you with an idea of what to look at when viewing a plan, which in turn will support the decision making process when designing your own custom home or cottage.
Along with this series we'll also be adding some new plans to the site. While everything we do is custom, and every home and cottage has its own plan drawn, it's nice to look at different plans when you're in the idea stage to learn what you may or may not like. 
The next thing that I'm excited to start in the New Year is a mini series on building a shell option. We've had a ton of interest in the shell option builds this year and this series will walk you through the full process of building a shell option with Pine Creek. It will review the design process, exactly what's included and how we can help make your entire build easier (even after we're done our part). If you have any specific questions that you'd like answered in this mini series please hit reply and let me know. I'll be sure to include the answers when I write the posts.
Click here to see some of our home shell options
The third, and in my opinion the most exciting thing coming for 2018, is that everyone who builds with Pine Creek will work with an interior designer! And this will come at no extra cost to our customers! Many people struggle with the idea of paying an interior designer to help them with their build. We're taking away the struggle.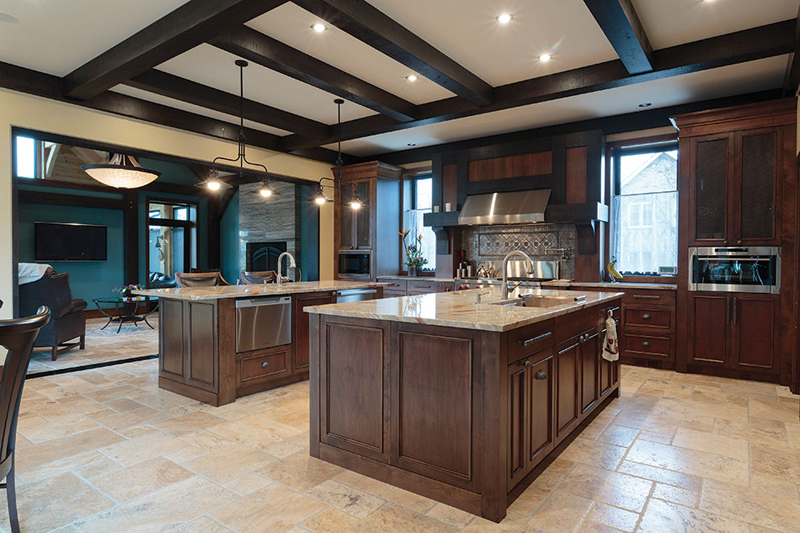 By paying an independent interior designer to help our customers make their decisions, it will help streamline the design process for us, and in turn, the building process. It will also add some much needed confidence for our customers when making all the tough choices that come with a custom build.
I'll have a full post on this in the New Year as we're still working out some details, but to get a sense of her work,you can take a look at the galleries on the site. This designer has worked with many of our customers in the past and her work makes such a difference on the finished product that we want everyone to have the opportunity to have her input. More than half of the pictures in our gallery are a product of her work.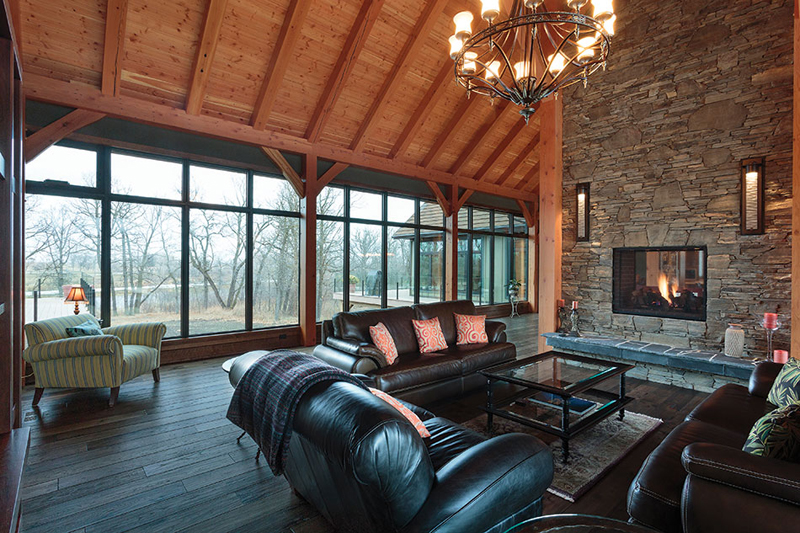 Lastly, we'll be closed for new meetings between Christmas and New Years, but will be checking emails if there are any urgent needs from our current builds.
We're grateful to have the chance to work with you and look forward to all that 2018 will bring! Happy holidays from the Pine Creek Homes team, and we'll see you in the New Year!
Walk through the home building process before you start building your new home.
Get our weekly email that shows you what you will need to do when you decide to build your new dream home, one step at a time.