Flooring is one of everyone's favourite choices to make in the building process. There are so many options and it can have such huge effect on the look and feel of your home. From the flow, to the feel of individual rooms, there is something to be said about picking the right flooring for your home.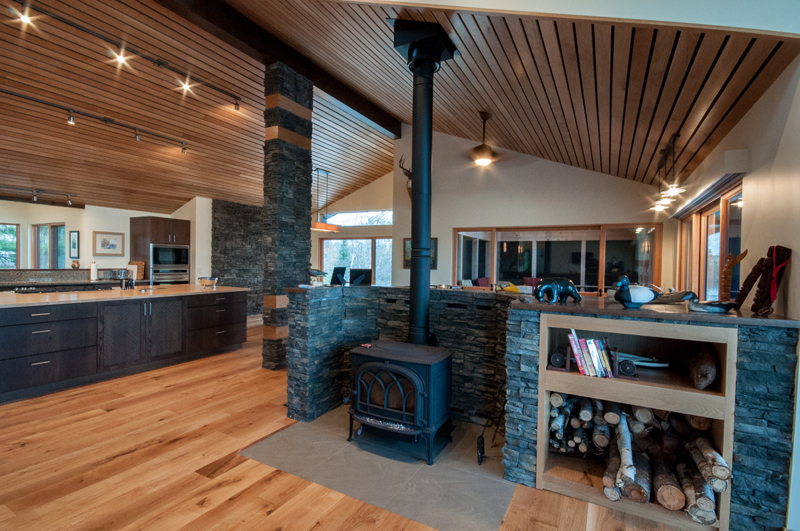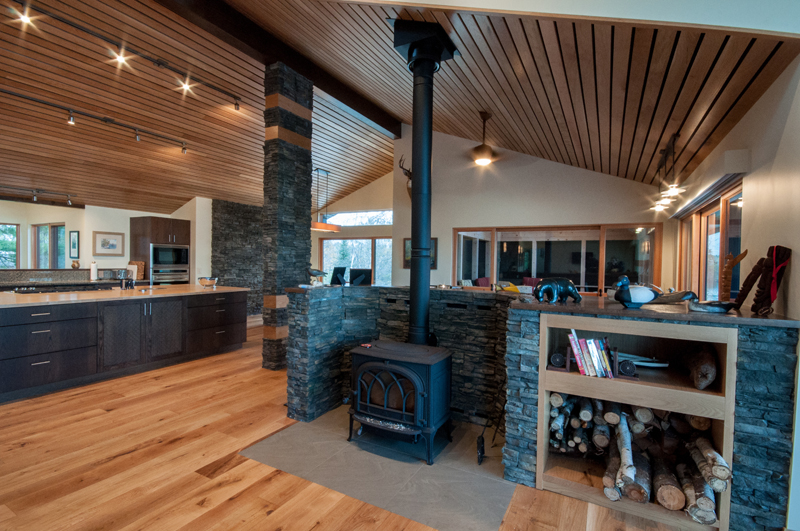 Here are 5 Things to Consider When Choosing Flooring
Durability
Most quality flooring is designed to be fairly durable under the right conditions. However, not all families and living situations are the same. For example, hardwood floors can last a lifetime. That said, I have yet to see one that can stand up to a 100 lbs dog running around without causing damage.
The same can be said with a 25 lbs toddler, they can also do their share of damage when dragging around toys and throwing things. When someone is looking for extreme durability on a floor, our recommendations will usually be tile or vinyl. They're coming out with new commercial grade vinyl products every month that both look and feel fantastic. In addition to a great look, they're extremely durable as well.
Tile is the ultimate lifetime flooring. It's virtually indestructible and looks the same 20 years after installation.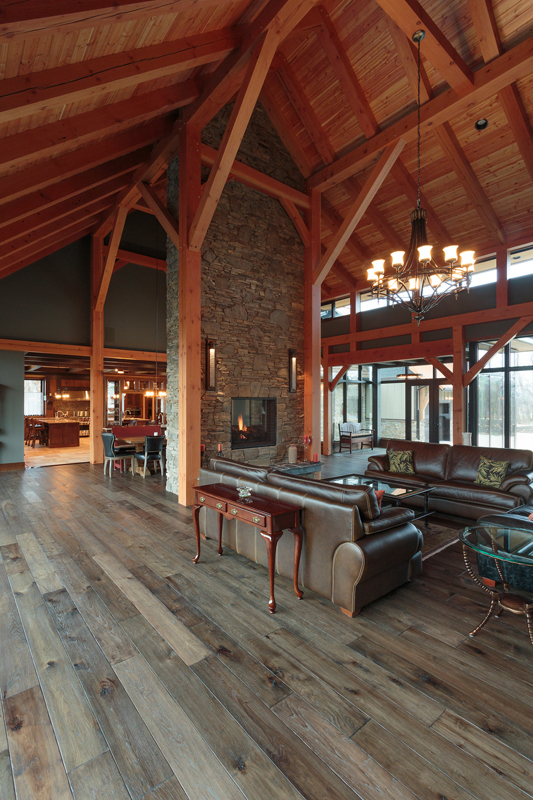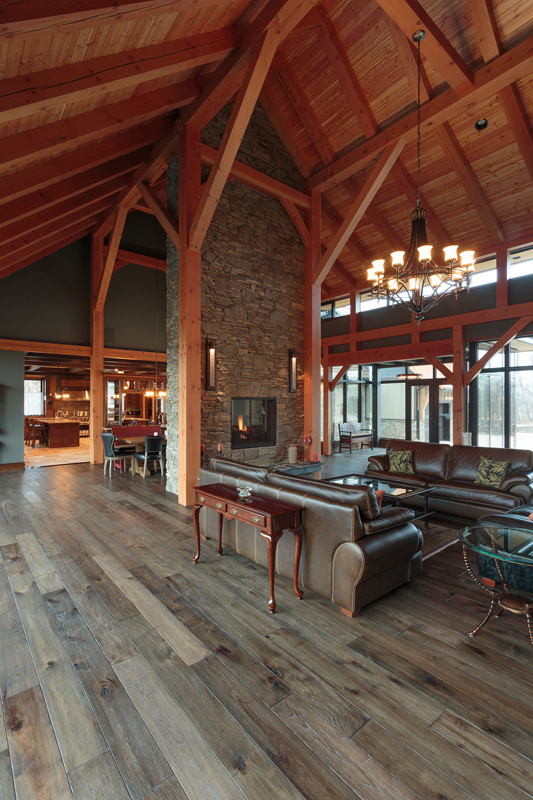 Comfort
Comfort is such an important aspect when it comes to flooring. We spend so much time on our feet, so we like to be comfortable when we can. The hard part is finding the balance between comfort, durability, and ease of cleaning.
Carpet is obviously a top choice for comfort, but can be slightly harder to clean (especially liquids) and not quite as durable as other types of flooring (like tile). This is why many people put carpets in the bedrooms. There is less foot traffic than the other parts of the home resulting in less cleaning and less wear and tear on the flooring. Plus, it's soft and warm when you get out of bed in the morning.
Hardwood floors can be a nice option to combine comfort, durability, and are easy to clean. While at first touch hardwood floors can feel  just as hard as tile, if you're standing on it for longer periods of time (perhaps while cooking), it's actually less strenuous on your feet and back. It also has a warm feel to it. You can get this same warm feel from tile but it will come with the upgraded cost of in-floor heat.

Cleanability
The first part of cleanability is the actual ease of cleaning. Floors like hardwoods, vinyl, and tile are quite easy to clean. There are plenty of options to clean floors, mop, broom, Swiffer, vacuum. Almost anything works and it's quick and easy.
Floors like carpet and laminate can soak up the moisture and can be quite difficult to get clean after that. In the case of laminate flooring, the moisture can even work it's way into the joints of the flooring and cause swelling that's irreparable.
The second part of cleanability in flooring is looking at how well your flooring hides dirt. You probably don't want to be cleaning your floors every day because they always look dirty.  
When choosing a flooring with the purpose of not showing every spec of dust, it's best to stay away from really smooth, flat flooring and lean towards something that has a slight texture to it.
The other big factor here is colour. A really dark floor will show every spec of dirt that lands on it much more than a lighter coloured floor will.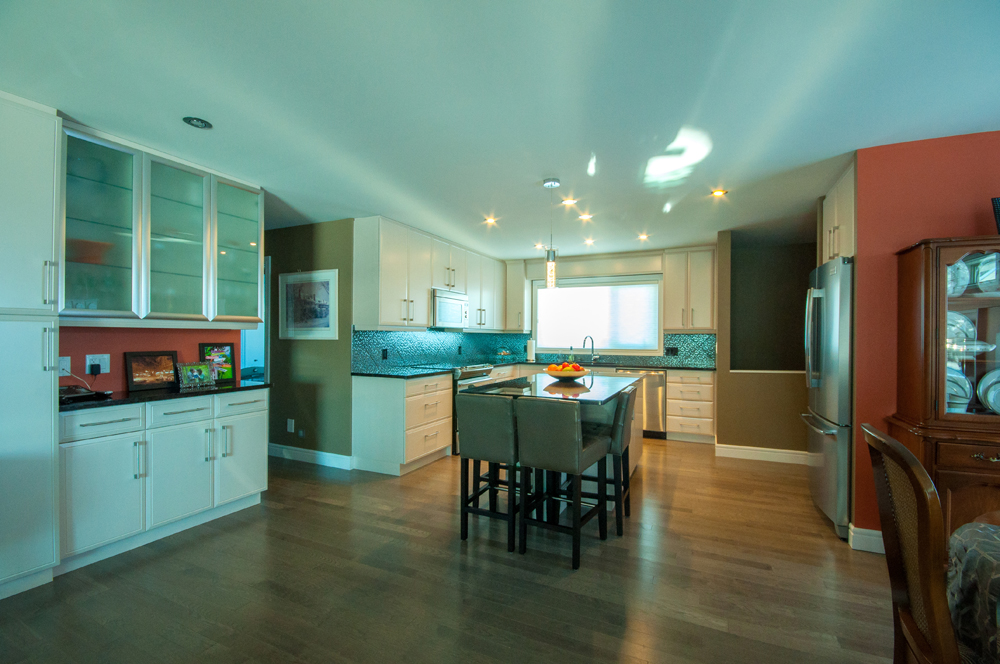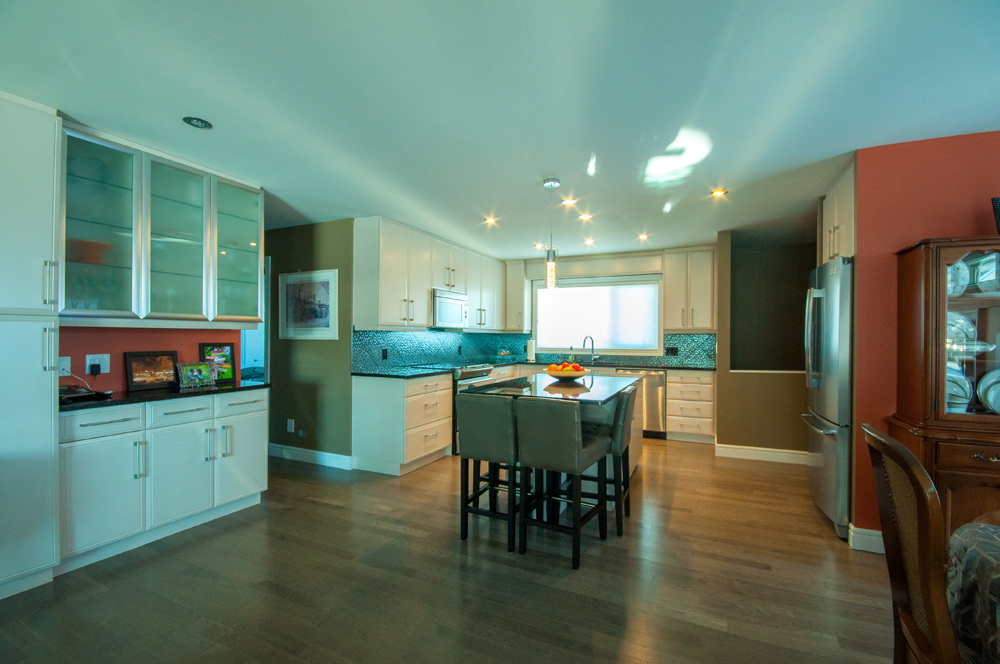 Style
This is why we all get so excited about picking flooring. We want to pick flooring that goes with the style, theme, and colour pattern of our home. After taking the first 3 points into consideration you've probably narrowed down your selection to a couple of flooring options.
The hard part is that even though you may have decided on the exact type of flooring you want, there are still probably hundreds of options to choose from.
Here's what I recommend.
Go to the flooring store, all good builders will have one or more they recommend, as well as an associate that they work with. Once there, get the associate to show you some samples of the type of flooring that you're interested in.
The associate should be able to help you narrow down your choices to a few options. Ask to take the samples of your favourite ones home, good stores let you do this, and put them next to any other samples you have for products going into your new home (items like paint samples, pieces of wood from cabinetry, trim, etc.). Seeing these samples together in daylight will help you make your final decision.
QUICK TIP– Make sure you have sufficient lighting in the area you're looking at these samples. If you're unsure, try looking at the samples in different rooms and under different types of lighting. An ideal situation is to look at the samples in similar lighting to what your new home will be, as his will give you the best representation of what the finished product will look like.

In-floor heat
In-floor heat can be a great addition to your flooring. While in-floor heat can be used in almost any type of flooring, it is most common in tile floors as they tend to be the coolest on your feet.
The most common areas to use in-floor heat is where we often have bare feet,such as when we're getting in and out of the shower. In-floor can add a warm and cozy feel to a tile floor that is also extremely durable, water resistant and easy to clean.
Rating Grid
To summarize here is a quick rating system we use to evaluate what flooring is best. As you can see there are tradeoffs to every quality.
| | | | | |
| --- | --- | --- | --- | --- |
| | Durability | Comfort | Cleanability | Cost Effectiveness |
| Carpet | 3 | 5 | 2 | 5 |
| Hardwood | 4 | 3 | 5 | 3 |
| Laminate | 3 | 3 | 4 | 4 |
| Linoleum | 4 | 4 | 5 | 5 |
| Tile | 5 | 2 | 5 | 2 |
| Tile with in floor heat | 5 | 3 | 5 | 1 |
| Cork | 4 | 4 | 4 | 3 |
With all of these options and considerations for flooring, don't forget to have fun making your choice!
Looking for more about building your own dream home? Check out these articles:
If you're ready to take the next step toward building your dream home or cottage, click the link below to set up a time to speak with us.
And, if you haven't yet signed up for our email series, make sure to do so below. These emails will take you through a step-by-step guide of the building process, so you can be fully informed and prepared for your upcoming build.
Learn More about What goes into building Your Dream home
Get one email every week that walks you through everything you need to know about building your dream home.
Message Us
Get In Touch Below. Ask Any Question or Set Up a Free Consultation
Office Location
904 Redonda Street,  Winnipeg, MB 
Walk through the home building process before you start building your new home.
Get our weekly email that shows you what you will need to do when you decide to build your new dream home, one step at a time.