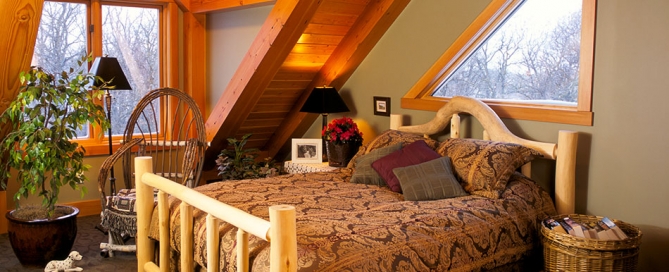 Designing Your Dream Home
Where do I start?
As a customer, we know that often the first and most daunting step in building your dream home is "where exactly do I start?"
At Pine Creek Homes, we pride ourselves on taking all of the guess work out of the building process. We will provide full design and drawing services for each of our projects to create a home that is uniquely yours.
We are also able to work with other architects or can build from an existing plan. Whichever route you choose, you can be assured that you will receive personalized service from the owners of Pine Creek – start to finish.

Whether you choose to build on one of our premiere building lots or have your own property in mind, we will take into account:
Views from the property
Road access
Orientation and sun exposure
Trees on the property
Other structures presently on the property or future projects
Size and shape of the lot
What types of construction does Pine Creek offer?
There are three main types of construction that we offer for all new homes, cottages, additions and renovations.
Conventional Building
The Conventional Building method is the most common form of construction that you would normally see. It is conventional framing generally using 2″ x 6″ walls and engineered roof truss systems. It is often referred to as "stick framing".
Timber Frame
Timber Framing is a centuries old craft based on the concept of creating a magnificent supporting structure using large timbers connected with mortise and tenon joinery and secured with wooden dowels. The frame is enclosed by using conventional construction methods protecting it from the harsh outside elements while offering a stunning showcase inside.
Hybrid Construction
While true Timber Framing is dramatic and unique, hybrid construction combines the majestic beauty of timbers in the main living areas with the cost effectiveness of the conventional process throughout the rest of the home. This increasingly popular method allows you to enjoy timbers in the areas of your home where the most time is spent, such as the great room, kitchen, dining areas and entry way while the bedrooms, bathrooms, etc. are then completed using the conventional method.
As the building options are flexible, so are the floor plans. Each method can be expertly adapted to fit the layout that best suits your needs and budget.
How do I come up with the perfect floor plan?

To be completely honest, the chances of finding the "perfect" existing floor plan are slim. Whether you find a floor plan on our website to serve as a template, or you find a layout somewhere else, we have the expertise to customize and tailor those to meet your exact needs and specifications. While some customers have an exact picture in their mind of what it is they are looking for, others need more guidance and support along the way.
Rest assured, the owners of Pine Creek Homes will make your floor plan and project a priority and will work with you until you have created the layout of your dream home. Throughout the planning process, you will be given the opportunity to address concerns such as options for optimal energy efficiency (geothermal, EE appliances, insulation upgrades, ICF, etc.), and other such things which may be important to you.
Walk through the home building process before you start building your new home.
Get our weekly email that shows you what you will need to do when you decide to build your new dream home, one step at a time.