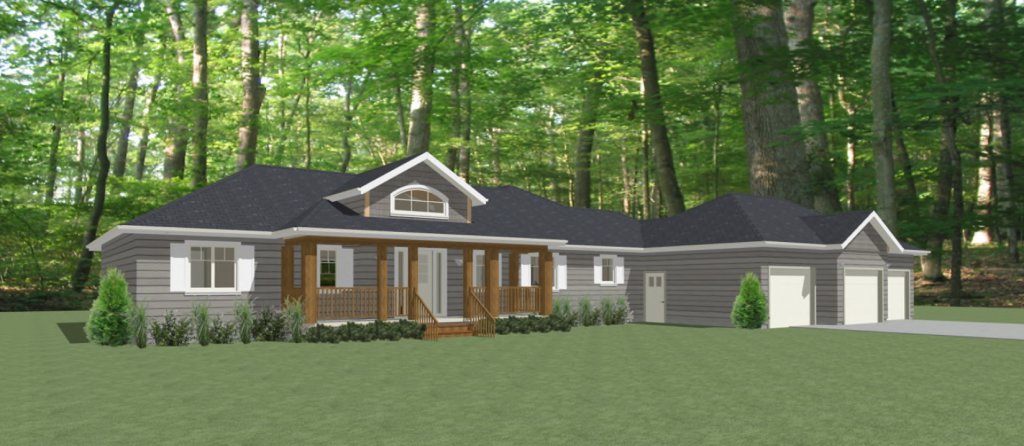 Building your own dream home is a lifelong goal for many people. It's something that should be enjoyable and as stress-free as possible. We want you to look back on your project once it's completed with fond memories, not a stressful nightmare. Let's get it started on the right foot!
There is something extremely satisfying about being able to say you built your own dream home. For the extremely ambitious do-it-yourselfer it's the ultimate achievement. The trouble is that the time commitment is immense.
The most difficult part of building your dream home is that getting the project to the close-up stage is time sensitive, and requires more knowledge, expertise and time than most people have. With weather often not cooperating, things like swelling roofs sheeting, delaminated floor plywood, and potential mold, are just a few of the many concerns that can happen when a project is exposed to the elements for too long. Issues that stem from a lack of expertise can be devastating when it comes to the structure of a home.
By letting Pine Creek Homes bring your project to the shell stage, you can proceed with the project at your own pace, knowing that the structure is solid, without stressing about the weather and timelines.
The Questions People Have With the Home Shell Option
The first 5 questions you are going to have with a shell option are:
What is a shell option?
Why go with a shell option?
Do I have to use one of the pre-made plans?
What does this original pricing include?
What if I decide I don't want to build it myself?
Click here to find out the answers
The Benefits of Using a Shell Option For Your Dream Home
There are a host of benefits for using a shell option for you dream home. Find out what you will gain not just in home quality but in time and a few other things you probably haven't thought of yet.
Check out the Shell Package FAQ
When you are looking to DIY you dream home you probably have a lot of questions like:
What is a shell option and what does it include?
How fast can I have a home shell built so I can start working on the inside?
Why is building a shell so much cheaper than a complete project when it seems like the biggest portions of the build is complete?
We've done our best to answer them for you
Check out our FAQ for more info.
Shell Packages and Pricing
While any home can be done as a shell package we have set up a few of our top designs and their costs just to give you an idea of pricing.
Check out the shell packages and pricing
Find Out How We Help DIY Builders Start the Right Way
Your dream home is closer than you think. Find out out to get going on your DIY build with one of our shell packages. Simply enter your email to find out how Pine Creek can help you get your build started the right way.