This is an exciting decision! The exterior  is one of the first things you'll see when driving up to your dream home or cottage. Every time you pull in the driveway, this will be the image that instantly reminds you that you're living in the dream home you've created and worked so hard for.
When it comes to choosing the right exterior for your home it's important that you love it and that it works for you. You want to come home every day and get that feeling of excitement about where you live. It never gets old.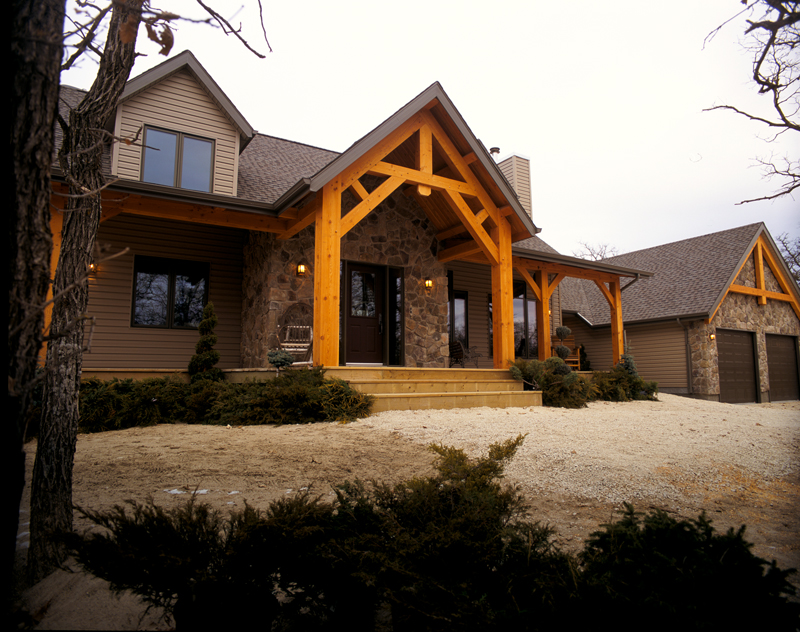 There are many ways to add your own unique style to the exterior of your home or cottage. Unique roof lines, covered entryways, timber accents and using a variety of exterior finishes are just a few of many ways you can be creative in the design of your exterior.
Don't worry, you won't have to come up with all of these ideas on your own. We'll make suggestions based on your style and budget to create a look that is custom fit to you.
Maintenance
One of the most important considerations of an exterior for many of our clients is maintenance. Many people want a no maintenance exterior. This will affect your choices when selecting an exterior finish. There are many maintenance free options out there such as stone, stucco, composite siding, composite decking, certain tiles etc.
However, if you're interested in a timber frame covered deck or entry, you must be willing to have it re-coated periodically. The finish we use on exterior timber is a 2 part system and is designed so that you only need to re apply the top coat.
 
Roof options
Along with using rooflines to add dimension to the curb appeal of a home, there are also different options for the product that gets used on the roof. The below are the  most common options:
Fiberglass laminated shingles: this is the most cost effective option and is also by far the most common. There is a large variety of colour choices as well. Most of the shingle manufacturers advertise a 35 year life span of this product, but realistically it's closer to 25.

Metal: there are 2 common types of metal roofs.
One is called a standing seam metal which is likely what comes to mind when you think of metal roofs.

The other option is a metal roof that looks like shingles. May people like the look of shingles, but want a roof that will last longer. This is the perfect solution.
Metal roofs last upwards of 50 years, are substantially more expensive than shingles, but the durability and longevity is hard to beat.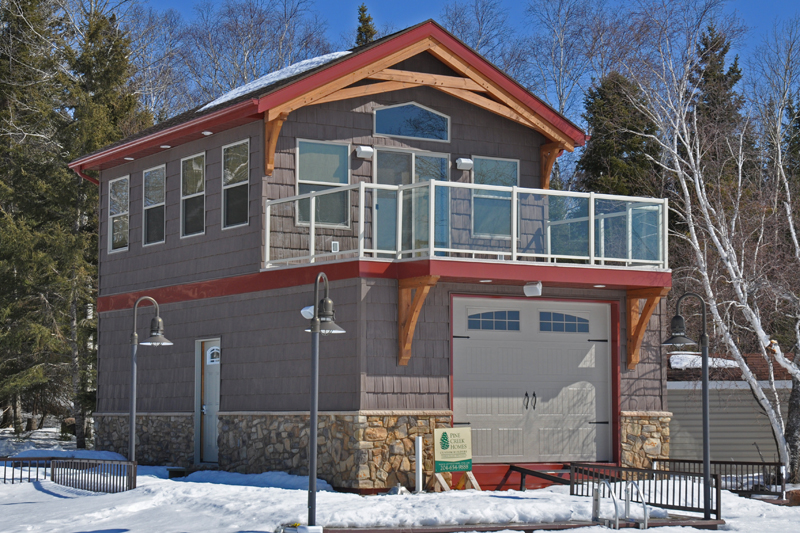 What you don't see is equally important
Many people only judge quality by what they can see and touch. When in fact, it's often what is behind the "curtain" (or behind the siding in this case) that is really important.
Having proper weather barrier behind the wall finishes and proper flashing and sealing around windows and doors, as well as good underlay, eve protection and valley protection on roofs, are all critical elements that contribute to the end result and most importantly, quality of a home.
After all, you don't want to hand down your beautiful cabin to your kids with a rotting roof.
One of the ways Pine Creek ensures the quality of the parts you don't see, is by regular site inspections. We inspect the home or cottage at every stage of construction to ensure every part is done properly and nothing is missed.
Looking for more about building your own dream home? Check out these articles:
If you're ready to take the next step toward building your dream home or cottage, click the link below to set up a time to speak with us.
And, if you haven't yet signed up for our email series, make sure to do so below. These emails will take you through a step-by-step guide of the building process, so you can be fully informed and prepared for your upcoming build.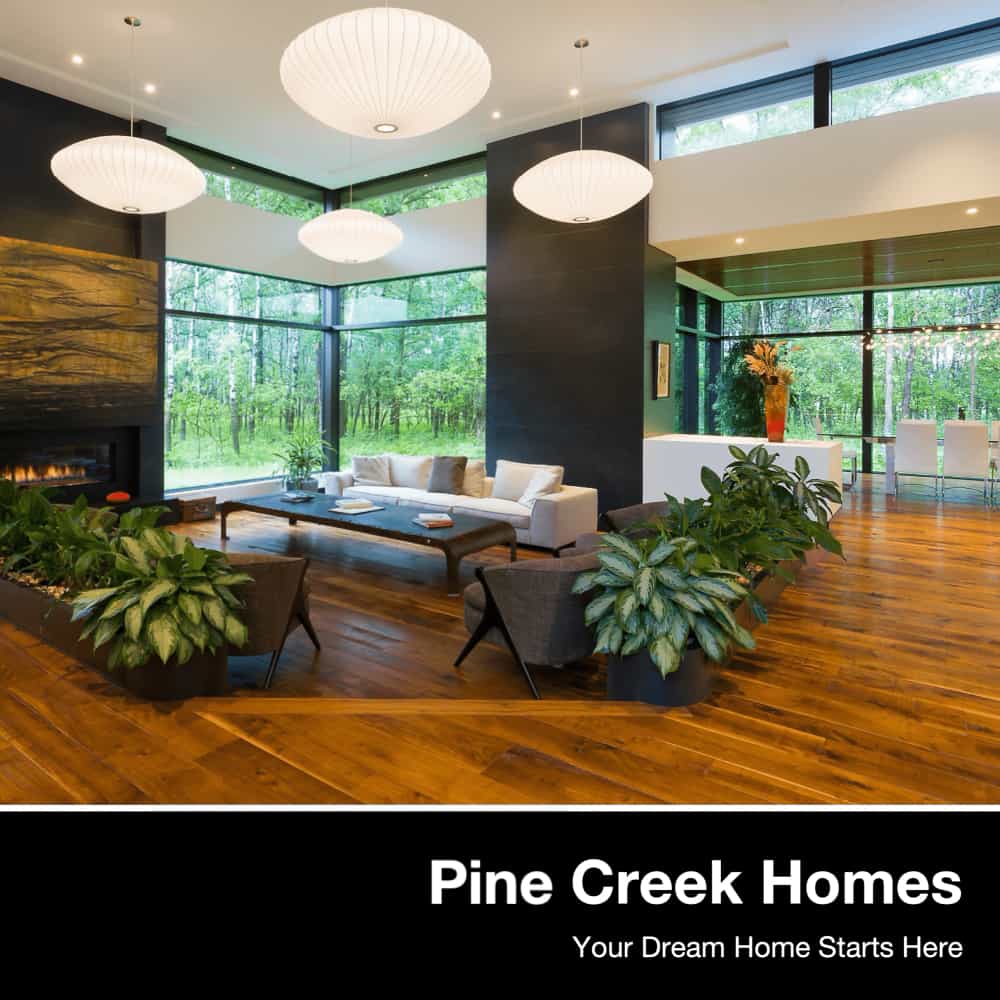 Get Started On Your Dream Home With Some Inspiration
Download a free copy of our ideas book. It's full of pictures and designs to inspire your dream home!
Message Us
Get In Touch Below. Ask Any Question or Set Up a Free Consultation
Office Location
904 Redonda Street,  Winnipeg, MB 
Walk through the home building process before you start building your new home.
Get our weekly email that shows you what you will need to do when you decide to build your new dream home, one step at a time.